Tag Archives:
ESRI International User Conference

Introducing Jim Risley
Hello, my name is Jim Risley and I manage the International Support Program in ESRI Support Services. I came up through the ranks of Support, starting as an Arcinfo Workstation (back then, it was just called ARC/INFO) analyst for over three years. I moved into my current position in the fall of 1997. Over time, the role has changed and grown.
ESRI is represented internationally by a network of over 80 distributors. Each distributor is our official agent in their country or region and is responsible for sales, maintenance and of course, support for their client base. ESRI Support Services works as the second and third tiers of support for our distributors.
Back in '97, our main job in the International Group was to make sure that the support process was working smoothly for our distributors. The role of our group has grown over the years to include managing global accounts, working with the User Advocacy Group (UAG) to help prioritize bug fixing, and working with our Development and Quick Fix Engineering (QFE) teams to identify critical issues and to provide software patches and hot fixes for individual international clients.
The International Support team works closely with our analysts and group leads on the operation side to ensure that the support process runs smoothly and that critical issues get the attention they need. We meet regularly with the UAG and Development teams to discuss hot issues and out-of-cycle bug fixes. We also work closely with our counterparts at ESRI's International Distributors to ensure that our international users are getting the best support possible.
If you have comments or questions regarding the International Support program, please leave them in the comments section.
---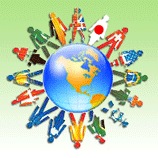 International Support Council
With this post, I'd like to introduce the International Support Council (ISC). This council is comprised of ESRI Support Services Management and Support Professionals of the ESRI International Distributor community who have a common interest in improving the technical support experience of our customers. Involvement with the International Support Council provides a collaborative forum for expressing ideas and opinions to help guide the future of International Support.
ESRI Support Services will be conducting regular meetings with representatives of the International Distributors' Support Units. In these meetings, members of the support community from ESRI and our international distributors will discuss Best Practices, support workflows, challenges and successes in support, and how we can work together to improve the support experience for ESRI's international clients.
In addition, we have begun a collaborative program where analysts from our distributors will help staff our Technical Support Island at conferences, such as, the ESRI International User Conference in San Diego, our Business Partner Conference, and Developers Summit in Palm Springs. Our first effort along these lines took place this past August in San Diego and was a great success. We had participation from 12 different distributors and for the first time we were able to provide multi-lingual support at the Technical Support Island. This past summer, we had representatives from Germany, Poland, South Korea, Columbia, Chile, India, France, and The Netherlands. We hope to continue to expand this program and our language coverage for future conferences.
If you have any questions about the ISC, please leave them in the comments section.
—Jim R., International Support Manager, ESRI Support Services
---