Tag Archives:
Desktop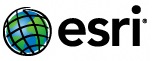 Starting at ArcGIS 10, ArcMap has Bing Maps built right in and the configuration of Bing Maps for ArcGIS Server is more straightforward.
For ArcGIS Desktop 10
Bing Maps are now built-in at ArcGIS Desktop 10. To access the Bing Map feature:


Click on Add Data from the File menu bar and select Add Basemap.




Click on one of the BingMap features that you want to add and click the Add button.



Below is an image of the result in ArcGIS Desktop:
For ArcGIS Server 10
ArcGIS Server version 10.0 comes with a Bing Maps Application Key. You can access the key using the following steps in Manager:


Log in to Manager.


On the left pane, click Services > Settings.


Find the Bing Maps Key section of the panel and click View Bing Maps Key.


Enter the user name and password of an account that is an administrator on the Web server where Manager is installed and belongs to the agsadmin operating system group on the server object manager (SOM) machine.


Copy the Bing Maps key into a program, such as Notepad, so that you can later use it when adding Bing Maps to your applications.
Alternatively you can create a key using the Bing Maps Portal:


In a Web browser, navigate to http://www.bingmapsportal.com/.


Create or use a Windows Live ID to log in.


On the 'Create and view Bing Maps keys' page enter an application name and URL to create a key. Currently, the name and URL are not validated.


Copy the key, which is available on the same page, and use it to set the 'Token' property or apply the token in the proxy class constructor and a Bing component in the ArcGIS Silverlight/WPF API. See the topic on Using Bing Imagery, Geocode, and Route services for more information.


Run your application. It will function without requiring you to generate new tokens and update the Token property on a regular basis. As a result, you can remove any client or server logic to generate and apply Bing Maps tokens.
Please leave any comments in the comment section below this blog post. NOTE: You must be logged in to your Esri Global Account to leave comments.
- Phillip W., Implementation Support Analyst, Esri Support Services
---