Tag Archives:
article ID
Many of you are probably familiar with the look and feel of the ESRI Support Center website at http://support.esri.com/. Later this week, the ESRI Support website will be getting a much needed facelift with a new look and feel to bring it more in-line with other ESRI websites.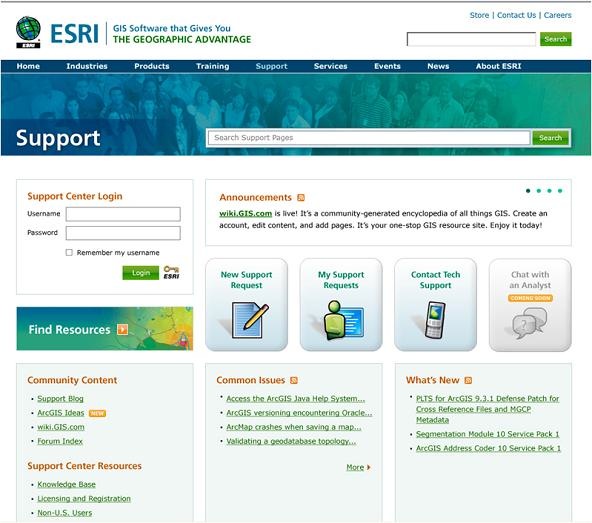 The new Support gateway will highlight all the ways you can contact ESRI Technical Support for help. It will be Search-centric and more tightly coupled with the Resource Centers. It will provide all of the information that is relevant to you on a daily basis such as announcements, common issues and support resources. We will also be showcasing some new community-oriented features, some of which will roll out this week and others that will be implemented by the middle of July 2010.
Much of the content you are used to seeing on the Support website such as, Knowledge Base articles, White Papers, System Requirements and Web Help are now going to be published within the Resource Centers (http://resources.arcgis.com/). Because of this change, we want to give you a heads up that any existing links or bookmarks that you have to the ESRI Support website will have changed, and you will need to search for the content on the new website. We suggest making a list of the knowledge base (kb) articles you have bookmarked or reference regularly. For the time being, it is most effective to use the new URL and article ID number to find your kb articles. For example, if you have a link to a specific knowledge base article, copy the article ID number into the new URL (as shown below) to find your content.


Mike H., Program Manager
User Advocacy Group, ESRI Support Services

Follow me on Twitter:
http://twitter.com/mikehogan
---