Tag Archives:
ArcGIS 9.3.1
Esri is committed to providing the best possible support for our products. Periodically, it is necessary to deprecate specific functionalities and/or platforms to continue delivering optimal support to our users for the remaining Esri software products.
Please be aware that after December 31, 2013, ArcGIS 9.3 and ArcGIS 9.3.1 (for Desktop and Server) and their extensions will be officially retired. ArcGIS 10.0 will be moved to its Mature Support phase, and 10.1 will move to Extended Support.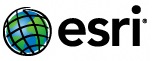 The ArcGIS 9.3.1 Service Pack 2 Desktop Layer Packaging Patch is now available for download from the ArcGIS Resource Center. The download URL is http://resources.arcgis.com/content/patches-and-service-packs?fa=viewPatch&PID=17&MetaID=1714.
This patch addresses an issue that prevented users from being able to unpack/open ArcGIS 10 Service Pack 1 (SP1) layer packages (*.lpk files) in ArcGIS 9.3.1. This patch is required for ArcGIS 9.3.1 users who want to consume layer packages created in ArcGIS Desktop 10 SP1. Without this patch, if you try to open a layer package that was created with ArcGIS 10.0 SP1, the following message is returned:
"The version of this package is not supported. You must install a newer ArcGIS Filehandler to read this package."
For more details about the issues addressed with this patch, see the following link: Issues Addressed with this Patch.
Esri apologizes for any inconvenience this may have caused you. If you have any issues installing the patch, please contact Esri Support Services.
- Chris F., User Advocacy Group – Esri Support Services
---