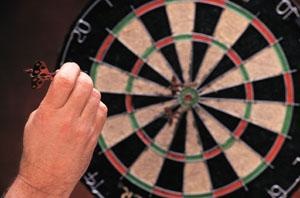 The User Conference is just a few weeks away, and we're working hard on a number of improvements to the Support Center's search results interface and mechanics. We're aiming for improvements that will:


address some of your most commonly-voiced desires and frustrations,


be relatively quick to implement, and


improve usability while retaining a degree of familiarity.
That last point is always a double-edged sword. We all want things to improve as soon as possible, but changing too much, too quickly can be problematic as well. Although feedback on the recent home page revisions has been positive overall, I've heard from several people who said they preferred the home page the way it was before. When we make a change, we're doing our best to make things more intuitive and useful. We may not always succeed, and we want you to tell us when we haven't! We're approaching all of our changes with an air of experimentation; any change may be rolled back if it turns out to be more problematic than helpful. If we're doing our homework, however, most of the changes we roll out should be things you'll perceive as improvements.
That said, here are some of the search results-related improvements you might be seeing in the next few weeks:


Improved filtering. We're improving the organization and arrangement of the filters that appear above the search results, to make them easier to read and use.


Clarified content types. We're augmenting the existing icons with short text descriptions, to help you know where each result is coming from (forums, technical articles, web-based help, etc.).


Sorting options. You should soon be able to choose whether you want the search results sorted by date or by relevancy, right there on the search results page. Tip: You can do this right now, but it requires a few (too many) clicks: Below the search textbox, click the "Open my search options" link, click the "display" tab, and change the setting in the "order results by" section.


Date range constraints. When this change is implemented, your default search results will only include content created in the past three years. You'll have the ability to adjust the date range. Tip: The current "display" tab mentioned in the previous bullet also gives you some control over the date range of your searches. We're working on a new interface that will give you quite a bit more control.
Feel free to comment. I'll post some screenshots and more details as work progresses. Keep in mind that these (along with the RSS feeds mentioned in previous posts) are just the improvements we're aiming to implement by the User Conference. I will definitely be soliciting further feedback from you as we plan additional Support Center improvements for the future.