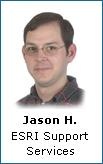 As mentioned in previous posts on this blog, the Support Center home page is being updated to improve usability while retaining familiarity. The first round of improvements is out, and you can expect more improvements in the future.
If this is your first time visiting this blog, please read the Welcome post to learn more about what this blog is (and isn't). Subscribe via RSS and you'll not only stay informed about upcoming changes, but you'll also learn tips and tricks for using the Support Center more effectively, and be able to participate in special community feedback opportunities.
A new survey will appear on the Support Center home page in the next few days, where you'll be able to tell us what you think of the updated home page and banner. In the meantime, take the new home page for a test drive. And, if you haven't already, you may want to read some of my earlier posts to learn about the changes and why they were made.