Monthly Archives:
September 2010

Esri Support Services has had several summer interns that decided to cool off by working inside the air conditioning, instead of lying by the pool this summer. While they are here working in Esri Support Services, they have been given the opportunity to learn the ropes of a career in supporting GIS software and to build on their existing GIS knowledge by participating in a 12 week internship program.
Within Esri Support Services, this year's interns have come from a wide variety of backgrounds including computer science, GIS, geography, engineering, business, and English. Depending on their focus in their studies, we placed the interns in a role that was best suited for them. So, they may be working as a Support Analyst, within the business department, or on the Support Documentation team. Each intern is provided a mentor to work closely with during their time in Esri Support Services. After initial training and onboarding, the interns took the reins with tasks involving:



contributing to online forums


testing software/hardware issues


helping to assist analysts on technical work with customers


documenting technical issues through authoring knowledge base articles


submitting software defects/enhancements
Additionally, Support Services' interns have listened in on support calls with analysts and attended weekly team meetings to get a feel for the collaborative environment of Esri Support Services.
We thought you'd like to hear straight from the horse's mouth to find out more about the interns' experiences throughout their time and the work they did in Support Services, so we've included some blurbs below.
---
Kevin Burke participated in the summer internship program on the Desktop team in the Redlands, CA Support Services department. He is a recent graduate from California Polytechnic University-Pomona with a degree in Civil Engineering and a minor in Business Management. Within Civil Engineering, he focused in Geospatial Engineering, which focused on courses that dealt with spatial data, surveying, and mapping.
"My internship here at Esri has been a great experience. Upon arriving I was intimidated; however, I quickly learned and became well-versed and comfortable both in working with the software and communicating with other employees. Everyone has been extremely helpful and always welcomed any questions or concerns that I may have had. So, these are the reasons why working for Esri has been both fun and rewarding."
---
Freddie Gibson participated in the summer internship program on the Desktop team in the Redlands, CA Support Services department. He is a recent graduate of the University of Arkansas at Monticello with a degree in Spatial Information Systems with a GIS emphasis and Computer Information Systems.
"I have learned a lot at Esri. At Esri, the sky is the limit when it comes to learning. For every product supported by Esri, there are people or resources available to get you started on any topic. Every employee is willing to teach you everything they know in the hopes that it will make you a better person for both yourself and the company.
During my time here, I've had plenty of conversations with some of the staff about various topics. As a result of my workspace being next to Margaret Maher, author of "Lining Up Data in ArcGIS", I know that I'll leave with an above average understanding of projections. Also, with the many conversions I've had with the other members of the Desktop Team, I know that I'll leave Esri with a better sense of how to fix my own workflows and any other incidents that I'll have throughout my GIS career."
---
As summer is quickly coming to an end, many interns are wrapping up their 12 week programs and saying farewell to the colleagues they've met during their time in Support. With a successful turn out and many opportunities gained this summer, by both interns and support staff, we plan on continuing the participation in the Esri Summer Internship Program in the future!
- Melissa J., Geodata team Support Analyst, Esri Support Services – Charlotte, NC
---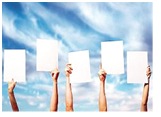 My experiences as an intern within the Esri Support Services Documentation group
For the first time, the Esri Support Services Documentation group has a team of summer interns working with them to gain a better understanding of documentation within Support, the software products and what they do, and Esri in general. As they continue to work with us and gain more knowledge about the company and the software, they are also working on projects within a variety of documentation platforms covering different products and issues. Michael has finished his 12 week internship, so his time with us has come to an end. So, on his way out, he wanted to share some of his experiences here with you. We hope you enjoy hearing about Support Services and the Documentation group from an intern's perspective. Happy reading!
- Collin W., Support Services Blog Content Manager – Esri Support Services
---
My name is Michael Wee, and this summer I was an intern within the Esri Support Services Documentation group. Throughout the course of my internship, I was able to gain a wealth of experience by being involved in a wide variety of projects and tasks. I was able to better my understanding of how the documentation group at a software company works and also how the Support Services department functions as a whole.
Right away, I began to work closely with the copy editors of the team. They helped me adapt to the work environment very quickly and taught me about their jobs, such as maintaining the knowledge base articles. Whenever I had a question, they were always willing to sit down and help resolve any problems or issues I was having at the time.
One important aspect of documentation I learned about was the knowledge base articles. These articles are the backbone of Esri's Online Technical Support, and their maintenance is absolutely crucial in delivering answers to customers' questions. Most people tend to take for granted the documents they find online in a company's help section of their Web site. What I saw, however, was the process for pushing these articles out to the Web. From skilled analysts who are able to find time out of their busy schedules of helping customers, to the copy editors who make sure the articles are properly formatted and grammatically correct, to myself attempting to author articles out of the most straightforward of incidents, I can safely say that I no longer take a company's support documents for granted.
Another form of documentation and online resource I helped with was the wiki.GIS.com site. This wiki was launched in November of 2009 and is ever-evolving. As the content continues to grow, it is shaping up to be a quality resource for GIS users and those who are curious about GIS in general. While working with the wiki, I learned about the processes involved with building a wiki page from scratch. I helped seed pages that did not previously exist, and with the help of the technical writers in the documentation group, I also edited pages to make them pertain more to GIS. An example of a wiki page I helped to make more GIS-centric is the Visual Basic page on wiki.GIS.com.
While I was given exposure to documentation, I was also called upon to help within other areas of the Esri Support Services. What interested me the most was testing the 'My Support' tool for incident management. This tool allows customers to keep track of their incidents online without having to call in to the company. It gives customers a quick status update while reducing the overall call volume.
What was interesting about the testing the 'My Support' tool was finding the bugs. It was also fascinating to see the turn-around time for fixing the bugs I'd identified. They were a big issue one day, and non-existent in a matter of 24 hours. Finding even one bug made me feel like I was helping to solve real issues and help produce a sturdy support tool that would help both customers and the company.
At the end of this internship, I feel like I can look back and see tangible results of my work at Esri. I have written a couple of pages in the wiki, drafted a couple of knowledge base articles, and helped launch a major online tool that went live less than a week ago. Best of all, with these articles that I have written, I feel that I am helping real people solve real problems.
- Michael W., Summer Intern – Esri Support Services Documentation group

---