Monthly Archives:
June 2009

Due to a known issue logged under, NIM046487, a problem has been found that after installing the
ArcGIS 9.3.1 Desktop Download Layer Package Patch
, the AdvancedArcMapSettings does not function properly.
The patch has been temporarily removed from the Support Center Web site, while we work to resolved this issue. We hope to have it back up and available as soon as possible. We apologize for any inconvenience this may have caused.
UPDATE JULY 2, 2009
The issues with ArcCatalog and ArcMap crashing on startup and the AdvancedArcMapSettings not functioning properly have been resolved with the latest version of the ArcGIS 9.3.1 Desktop Download Layer Package Patch.
There is no need to uninstall previous versions of this patch. Any users that installed any version of the patch between June 23 and July 2 of 2009 will need to re-download the new version and apply it again.
If you experience any additional problems or issues related to this patch, please contact ESRI Support Services.
- Mike H., User Advocacy Group, ESRI Support Services
---

A problem was identified with the installation of the ArcGIS 9.3.1 Desktop Download Layer Package Patch.
In some cases, after applying this patch, it would cause ArcMap or ArcCatalog to crash on startup. An updated version of the patch has now been posted to the ESRI Web site.
If you downloaded and installed this patch on June 23rd, 24th, or 25th of 2009, it is recommended that you re-download the new version and apply it again. The new patch can be applied on top of the old one, and this should resolve the issue.
We apologize for any inconvenience this may have caused you.
- Mike H., User Advocacy Group, ESRI Support Services
---

In May 2009, a patch was made available on the ESRI Support Website for ArcGIS Server .NET customers that fixed a performance problem with REST Services. It is called: "ArcGIS (Desktop, Engine, Server) 9.3.1 REST Services Patch" and fixed the following issue:
Issues Addressed with this Patch





NIM045052 – Adding additional SOC machines does not improve ArcGIS Server system performance when using REST services.




Description: When the ArcGIS Server system is generating many responses per second in response to heavy client load, the W3WP and SOM grow continuously in size. This effect is usually not noticed until the ArcGIS Server is scaled with additional SOC machines. When the additional SOC machines are added and client request load is increased on the entire system, the W3WP and SOM processes grow in size and the SVCHOST process periodically excessively uses CPU resources. Coincident with this behavior is a drastic drop in requests that can be serviced per second no matter how many additional SOC machines are added. This patch addresses this problem and will allow extra SOCs to contribute linearly to handling additional load.
Some customers may have noticed that this patch was removed from the website for a short period of time, and has now returned. We apologize if this caused any inconvenience or confusion to you. It was removed to investigate a potential problem, and has now been returned in its original form. For any users that previously installed this patch, there is no need to re-install it.
For any users who haven't installed this patch, it is recommended to install it on any ArcGIS Server 9.3.1 machines that are utilizing REST services.
We also want to take this opportunity to highlight some "Best Practices" to improve performance with the ArcGIS Server REST API for the Microsoft .NET Framework.
Please see the technical details in the following knowledge base article: HowTo: Configure ArcGIS Server REST API for the Microsoft .NET Framework to improve stability and performance
- Mike H., User Advocacy Group, ESRI Support Services

---

How to make subsets of Vector and Raster data in order to receive a faster resolution
Howdy Y'all! My name is Allison R., and I'm a Technical Lead for the Charlotte Support Center. I just wanted to say 'Hi' to everyone and post some helpful tips and tricks. When an ESRI Support analyst requests your data in order to test your process in-house, they are doing two things: checking to see if they can reproduce the reported behavior, and getting a process together that can be used to log a bug or enhancement request, if necessary.
Now some of you might be thinking, "Send my Data!! It is huge, that would take all day!" Well, I have a few tips and tricks I want to share with you that will help an ESRI Support analyst receive your data faster, review your steps more quickly, and get back to you in a flash.
Only send the amount of data necessary in order to reproduce the behavior you are reporting
What does that mean? Pare down your data to the smallest amount of data needed in order to reproduce the behavior you are reporting. Now, if you're wondering how to do that let me give you some tips:
If the feature class has hundreds, thousands, or hundreds of thousands of features, try exporting a small subset of the dataset. This can be done in ArcMap by selecting a few features, right-clicking on the name of the feature class in the table of contents > Data > Export Data, and then exporting the data into a new database.
If the feature class has a lot of fields in the attribute table, then remove anything that is not necessary for testing. Fields in a feature class's attribute table can cause the size of a feature class to increase dramatically. Here is another great reason to do this: if the tool or process that is being reported requires that a Support analyst pick specific fields, removing the unnecessary fields will ensure the correct fields are picked by the Support analyst. I have seen a lot of data with similar field names, and they can get really confusing! You can remove the extra fields quickly and easily by using the 'Delete Field' tool in ArcToolbox. Delete Field is located in Data Management Tools > Fields, and can be used to remove large quantities of fields at once.
Only send the data necessary in order to reproduce the behavior you are reporting
Sometimes our Support analysts get entire geodatabases or receive a lot of additional unnecessary data that does not relate to the behavior reported. This can be confusing for analysts (imagine looking at a geodatabase with dozens of tables, dozens of feature datasets, and hundreds of feature classes, when you only need to input two feature classes into a tool). Also, this can cause the size of the data to be HUGE! If ESRI Support analysts are provided with only the necessary data, it is smaller to transport and easier to understand. Here are some ideas to help make sure you send the smallest data possible:
Put only the data that you need to send to ESRI Support Services in a new geodatabase. Geodatabases can house a lot of feature classes, tables, feature datasets, complex datasets and more. When sent an entire geodatabase that contains additional elements not needed to reproduce the behavior being experienced, the Support analyst may have trouble finding the features, tables and other elements involved in the behavior. Remember: your analyst doesn't know your data like you do, so the more you send the more review the analyst has to do before working on reproducing the reported behavior. If you need to send an analyst complex feature classes such as topology, you don't have to rebuild this, just make a copy of the geodatabase and delete everything that is not needed.
By limiting the amount of data you send, paring down how many features are sent, and removing unnecessary fields, you are drastically reducing the size of the data you're providing. One more thing you can do is use the Compact feature on the geodatabase to make sure it is as small as possible. When data is first added to a geodatabase, the records within each file are in order and are accessed efficiently by the file system. However, as records are deleted and added over time, the records within each file lose their order, and unused space develops as records are removed and new ones are added elsewhere in the file. This causes the file system to perform more record-seeking operations within each file, slowing the rate at which records are accessed. Compacting tidies up storage by reordering records and eliminating unused space. After compacting, the data in each file can be accessed more efficiently. Compacting also reduces the size of each file; it's possible to be able to reduce the size of a geodatabase by one-half or more. To do this in ArcCatalog, right-click on the geodatabase > Click Compact Database.
ESRI E-mail servers can accept 6MB
Try to limit the amount of data sent to 6MB if possible, ESRI does have an FTP site where data can be uploaded, but uploading and downloading data can be time consuming. Some tricks to getting the data down to 6MB include:
Always ZIP your data. ESRI Support analysts can accept .zip, .RAR and .7z files and unzip them successfully. The most common type of ZIP file is .zip, and all Support analysts have this available so this would be the preferred method, but hey, we're open to alternative methods.
If just zipping it is too large, try exporting your geodatabase into an XML (.xml) file. You can send your database schema and data in an .xml, which is smaller than your original database. The .xml is created in ArcCatalog by right-clicking on the geodatabase > Export > XML Workspace Document, and choose to Export the Data in the Binary format. Then place the resulting XML in a folder and zip it and send it to the Support analyst.
Similar to exporting a stand-alone geodatabase into an .xml document, SDE feature datasets can also be exported in an .xml. Instead of sending a whole data backup, please export just the feature dataset by right-clicking on the feature dataset through ArcCatalog > Export > XML Workspace Document, and choose to Export the Data in the Binary format.
Raster data can be Giant! It is not always necessary to send the entire raster dataset to ESRI Support Services for review; instead, send a small subset that can be emailed quickly and easily. To do this, zoom in to a pertinent location on the raster image. On the Drawing toolbar, select the Draw Rectangle tool and draw a rectangle over the area of the raster that needs to be clipped out. Right-click on the name of the Raster in the ArcMap table of contents > Data > Export Data, and under 'Extent' make sure that 'Selected Graphics' is selected. Set the other options up to mimic the original dataset.
Send detailed steps to reproduce the issue and an MXD
When working to package and send data to an ESRI Support analyst, it can be easy to forget to send the detailed steps to reproduce the behavior reported. Analysts understand the tools that are available in ArcToolBox and the functionality built into ArcMap and ArcCatalog, but they don't necessarily understand your data or workflow. Please make sure to send detailed directions with screen shots, so they can be sure they are following your workflow exactly.
All of the steps above will help ESRI Support analysts help you in resolving your issue!
Thanks!
-Allison R., Technical Lead, ESRI Support Services, Charlotte Operations Department
---

Hi, this is Kelly. I am a Senior Support Technical Lead with ESRI Support Services. I've been working with the ArcGIS Server API for Flex on an internal project. While working with ArcGIS Server API for Flex, I have used several resources that I've found useful, so I thought I'd share them with you.
ArcGIS Resource Center – Your first stop should be the Flex section of the ArcGIS Resource Center. There you can download the API, browse live samples, read the documentation, and contribute sample code you've created or download code provided by others in the user community. You can also access the user forums for the Flex API.
Flex Sample Viewer – Want to get up and running quickly? Then you may want to check out the Flex Sample Viewer available for download in the Code Gallery on the ArcGIS Resource Center. All the source code for the viewer is provided, and it includes a developer guide with lots of information on how to extend the viewer.
ESRI Blogs - This gateway allows you to easily search the ESRI blogs for content on various topics. There is tons of useful information here on working with the Flex API.
Thunderhead Explorer – This is another blog resource; this one is from an ESRI Software Architect. It contains lots of samples and informative posts.
ESRI Developer Summit 2009 – There were several useful Flex presentations at the 2009 Developer Summit. If you missed them at the Summit, several of the sessions were recorded and are available on the resource center's Media Gallery.
Tour de Flex - This is an application that's installed on your desktop and allows you to easily explore samples that show how to use the core Flex components, data access, effects, skinning, and some third party components. The samples are very basic, which can be useful when you are first trying to learn Flex.
Flex Learning Pathways – Great tutorials, samples and other resources that guide you through the process of learning Flex.
I hope you find these resources as useful as I have when working with ArcGIS Server API for Flex.
-Kelly Hutchins, Senior Support Technical Lead, ESRI Support Services
---

With ArcGIS 9.3.1 now available to you, the user community, there is also a list of the bugs that were fixed within the new version of ArcGIS software. The following KB article contains a detailed list of the bugs that were fixed in ArcGIS 9.3.1: KB article 36849.
-Collin W., SCN Blog Content Manager, ESRI Support Services
---

Some instances were reported in ArcGIS Desktop 9.3.1, where ArcMap crashes when saving an MXD that references an inserted picture, whose folder path cannot be found. For more detailed information about this issue, a workaround, and a patch to solve the issue see KB article 36853. (login will be required)
A patch to solve the above issue is now available: ArcGIS 9.3.1 (Desktop, Engine, Server) Unreferenced Inserted Picture Patch.
-Collin W., SCN Blog Content Manager, ESRI Support Services
---

A few users have been contacting ESRI Support Services, worried that there is a virus on their media when scanning the ArcGIS Server DVD for Solaris and Linux, prior to installing ArcGIS Server 9.3.1. For more information, see KB article 36227.
-Collin W., SCN Blog Content Manager, ESRI Support Services
---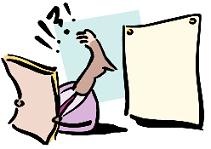 Questions and Answers concerning the Code Galleries and ArcScripts
Historically, ArcView 3.x and ArcInfo Workstation users have been pretty savvy in adding functionality to the software by uploading extensions and AMLs onto the ArcScripts page. But now ESRI has introduced the Code Galleries as another venue to allow our customers to share their efforts in customizing the software. So, what's the difference? Should I use one over the other? Where do I put my stuff? The ArcGIS Developer blog wrote a post that answers some of these exact questions.
Get more information and the answers that you may be looking for at the following blog post: Code Galleries vs. ArcScripts: What's the Difference?.
Please note that Technical Support is not provided for ArcScripts and Code Gallery entries. But, these are great places to find and share code snippets, scripts, and ideas on how to solve common problems. ESRI Support Services recommends that you keep a list of all the ArcScripts and Code Gallery samples that you install and where you install them. That way when you upgrade or change machines, you can verify version compatibility and know what you need to download again, upgrade, and remove. This will also make our job in Support easier because sometimes 3rd party extensions may conflict with certain aspects of the software. It's just another great way for you to help us help you solve your problems.
-Ralf G., SDK Development Tech Lead, ESRI Support Services
---