Monthly Archives:
March 2009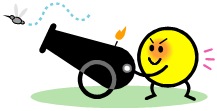 Get the Most from Bugs Online
Here are some tips and tricks on how to use bugs online, which is a searchable database of known ESRI software issues, available from the ESRI Support site.


Get logged in: In order to see Bugs Online in your Support Center Search results, you'll need to be logged in with your ESRI Global Account. If you use the Login box on the Support Center home page, you can check the "Remember my Username" check box to make it easier to log in in the future.


Keywords are your friends: Our Search works best with keywords, rather than complete phrases or questions. When you're searching for known issues in Bugs Online, enter keywords that would be likely to appear in the bug report. You can use quotation marks to indicate words that should appear together, like "virtual server".


Use unique identifiers: If you have been given a bug ID by ESRI Support Services or on the forums, enter it into the Search box all by itself. Bug IDs begin with 3 letters, followed by 6 digits, for example: NIM010312. If the bug is available for review in Bugs Online, searching on the bug ID is the best way to find it.


Contact ESRI Support Services for more info or to push for a resolution: Bugs Online gives you a one-line synopsis, current status, and other good bits of information. If you need more information about the bug, want to know if there are any potential workarounds, or have questions about how the bug might affect your project; contact us and our support staff can provide more details. For more information on bugs online check out Knowledge Base article 33917 titled, "What do I need to know about Bugs Online?".
—Beth G., User Advocacy Group Program Manager, ESRI Support Services
---