Monthly Archives:
January 2009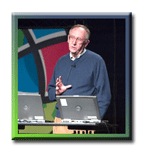 ESRI Developer Summit
Did you know that the ESRI Developer Summit is coming up in March? There is still time to send a request to participate as a presenter. Check out this blog piece about presenting in the, "For Developers By Developers," sessions.
If you would rather attend, but not present, check out the information, schedules and registration links on the ESRI Developer Summit site.
—Collin W., Support Center News Blog Content Manager, ESRI Support Services
---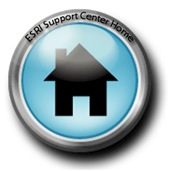 Home is Where the News Is…
ESRI Support Services is dedicated to making sure you, the user community, are constantly informed of the latest information. We do this by featuring important information on the ESRI Support Center site. The home page of the Support Center site offers a variety of different updates and announcements.
One way we keep you informed is by putting the latest updates on the ESRI Support Center Announcements. These announcements highlight important information that ESRI wants to share with you. Announcements can range from service pack information to an update regarding a bug that ESRI has discovered. Check here for the latest announcements.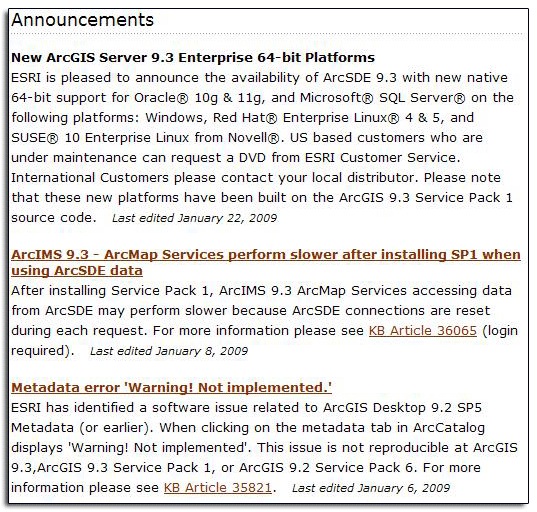 In addition to Support Announcements, the Latest Additions to the Support Center site are also featured on the home page, using the tabs below the Announcements section. These updates include the latest downloads available, hot forum topics, and new knowledge base articles. To keep up-to-date on these latest additions, you may consider subscribing to the RSS feeds on topics that interest you. This way you are automatically updated on the latest news from ESRI.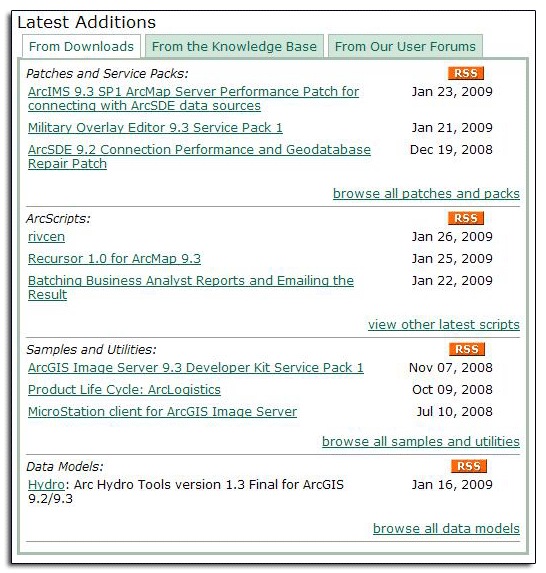 Finally, Common Issues are posted on the Support Center home page. These are a list of hot topics that ESRI has flagged. It could range from knowledge base articles to active forums. To get a feel of what issues other ESRI users have been researching, take a look at the Common Issues post at the bottom of the ESRI Support Center home page.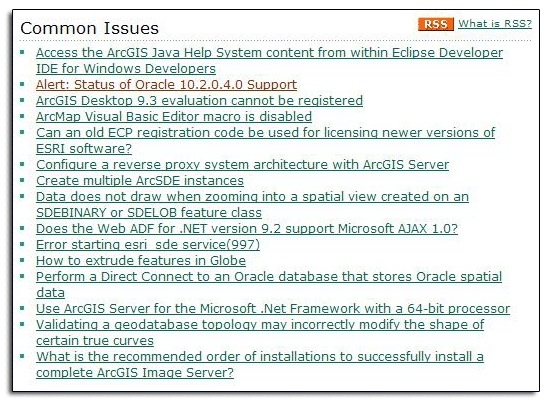 We are always trying to keep the ESRI community informed of the latest updates and announcements. When looking for information on the latest updates always check the ESRI Support Center site.
—Beth G., User Advocacy Group Program Manager, ESRI Support Services
---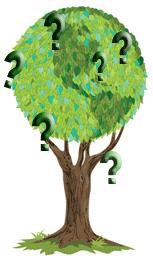 What do you think of our technical article browse tree?
Did you know that you can browse through ESRI knowledge base articles in the ESRI technical article browse tree? The image below shows how the browse tree currently looks. If you click on it, the browse tree will open in a new window for you to take a look.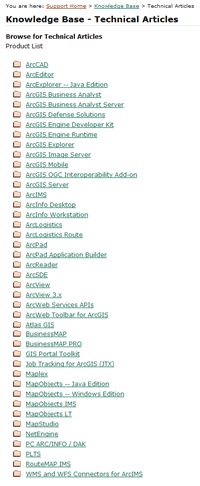 We want to redesign the browse tree so you, the user:



Can find the articles you need.


Can unexpectedly find new & interesting content you can use.


Will enjoy the browsing experience enough that you'd return to it often.
We also believe that those who like using a quality browse method should be given the opportunity to share ideas about new changes that would serve you most.
Will you take a few minutes to complete the technical article browse tree survey, and give us your ideas about improvements? It would be wonderful to get your feedback!
—ESRI Support Services Document Management Group
---