Monthly Archives:
November 2007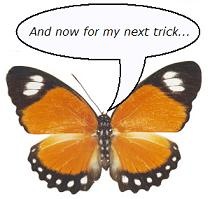 This week, we've got some tips and news about Bugs Online, the recently-released searchable database of known ESRI software issues.


Get logged in. In order to even see Bugs Online in your Support Center Search results, you'll need to be logged in with you ESRI Global Account. If you use the Login box on the Support Center home page, you can check the "Remember my Username" checkbox to make it easier to log in in the future.



Keywords are your friends. Our Search works best with keywords, rather than complete phrases or questions. When your're searching for known issues in Bugs Online, enter keywords that would be likely to appear in the bug report. You can use quotation marks to indicate words that should appear together, like "virtual server".



Use unique identifiers. If you have been given a bug ID by ESRI Support or on the forums, enter it into the Search box all by itself. Bug IDs begin with 2-3 letters, followed by 6-8 digits, for example: CQ00290073 or NIM010312. If the bug is available for review in Bugs Online, searching on the Bug ID is the best way to find it.



Contact Support for more info or to push for a resolution. Bugs Online gives you a one-line synopsis, current status, and other good bits of information. If you need more information about the bug, or want to know if there are any potential workarounds, or have questions about how the bug might affect your project, contact us and our support staff can provide more details. In addition, you can contact us to let us know that a bug is affecting your project — our User Advocacy Group collects that data to help prioritize bugs for our development teams.
And now for the news: we're planning some improvements to Bugs Online. Nothing's been written in stone yet, but the ideas we're looking at include subscriptions, exposing more information, and the ability to filter bugs by Product.
As we get closer to deciding which improvements are feasible, I'll be posting more info and maybe a survey. If you have other ideas for improving Bugs Online that you'd like considered, please leave a comment!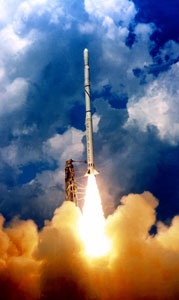 The Support Center News blog has been quiet lately, as we've been focusing on some
internal improvements
… but those projects are wrapping up, and this blog is going to start popping again. Here's what you can expect to see in this space in the coming weeks:


Support Center News. (Of course.) We're getting geared up to make more improvements to the Support Center. Exactly what will change has yet to be decided, but most will probably be small changes designed to make it easier to find content that you use frequently. Some of the changes will be tweaks and improvements to areas we've already been working on, like the Search and Bugs Online. And a few of the changes will likely introduce brand-spanking new features onto the Support Center web site. As always, visitors to this blog will get sneak peeks and chances to participate and provide input along the way.




Guest Posts and Interviews. Who are all these people? I'll be posting more bios and announcements from the staff of ESRI Support Services, as well as more full-length interviews. Coming up in the next few weeks: Jake Baca, long-time manager of ESRI's Premium Support Group, will be telling us about upcoming changes to that program.




Surveys and Reader Comments. In other words, chances for you to provide input and feedback as we develop, draft, test and roll out changes to the Support Center web site and related sites.




Insider Tips & Tricks. I'll be sharing notes on how to get the most out of the Support Center, highlighting new and under-utilized features, and answering reader questions.
All this begins next week, so stay tuned — there's lots in store.