Tag Archives:
iPhone
I was invited to give a keynote address at the 2011 GI-Forum at the University of Salzburg, and as it was my first trip to Austria, I wanted to maximize my time there by creating a map in ArcGIS Online. I have always used maps as the central planning tool for any trips that I take for a conference or to gather data with students, but my old method was to print an online map of the area I was interested in, and draw points with pen on that map that I was interested in visiting.
The ArcGIS Online method has several clear advantages. First, I can save the map and later add content to my map after my trip has already begun, as long as I can connect to the Internet. Second, I can hyperlink images, videos, or informative text to each point, line, or area that I create. Third, I can switch between different basemaps such as topographic, street, imagery, and others, or add content such as real-time weather, geology, soils, or other layers. Fourth, I can change the scale that I wish to examine the area with, and I can also change the symbols for the content I am adding. Fifth, I can share that map with others at the conference or students I am working with in the field. Sixth, I can always print these maps if I wanted to take them with me in the field, but even better, I can access these maps on my smartphone using the ArcGIS Online app that I have already downloaded.
You can find my map by accessing http://esriurl.com/giforumsalzburg. The rich basemap content included buildings, which made it easy for me to add the points I needed. I also added a few lines and areas representing additional places I want to visit if I have the time.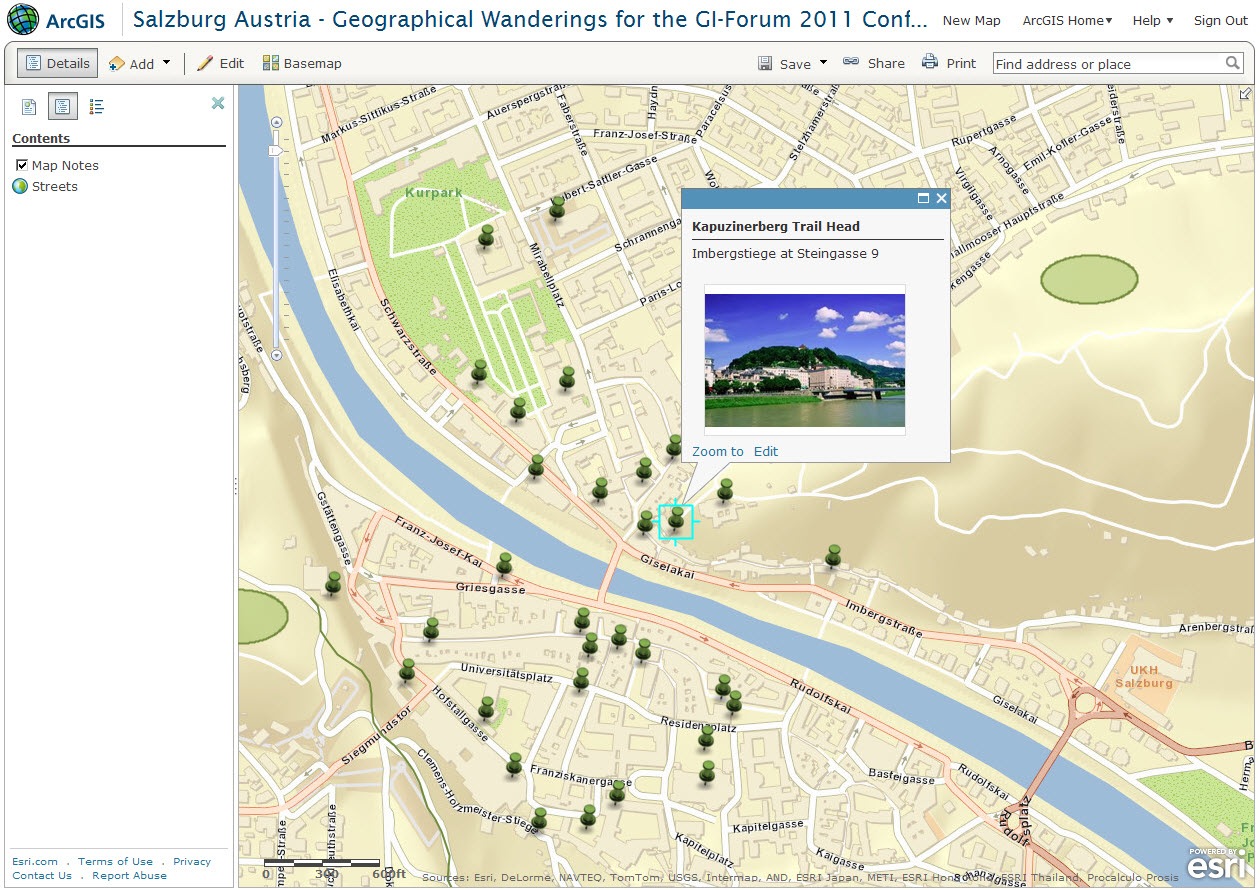 Part of the map for the GI-Forum that I created on ArcGIS Online.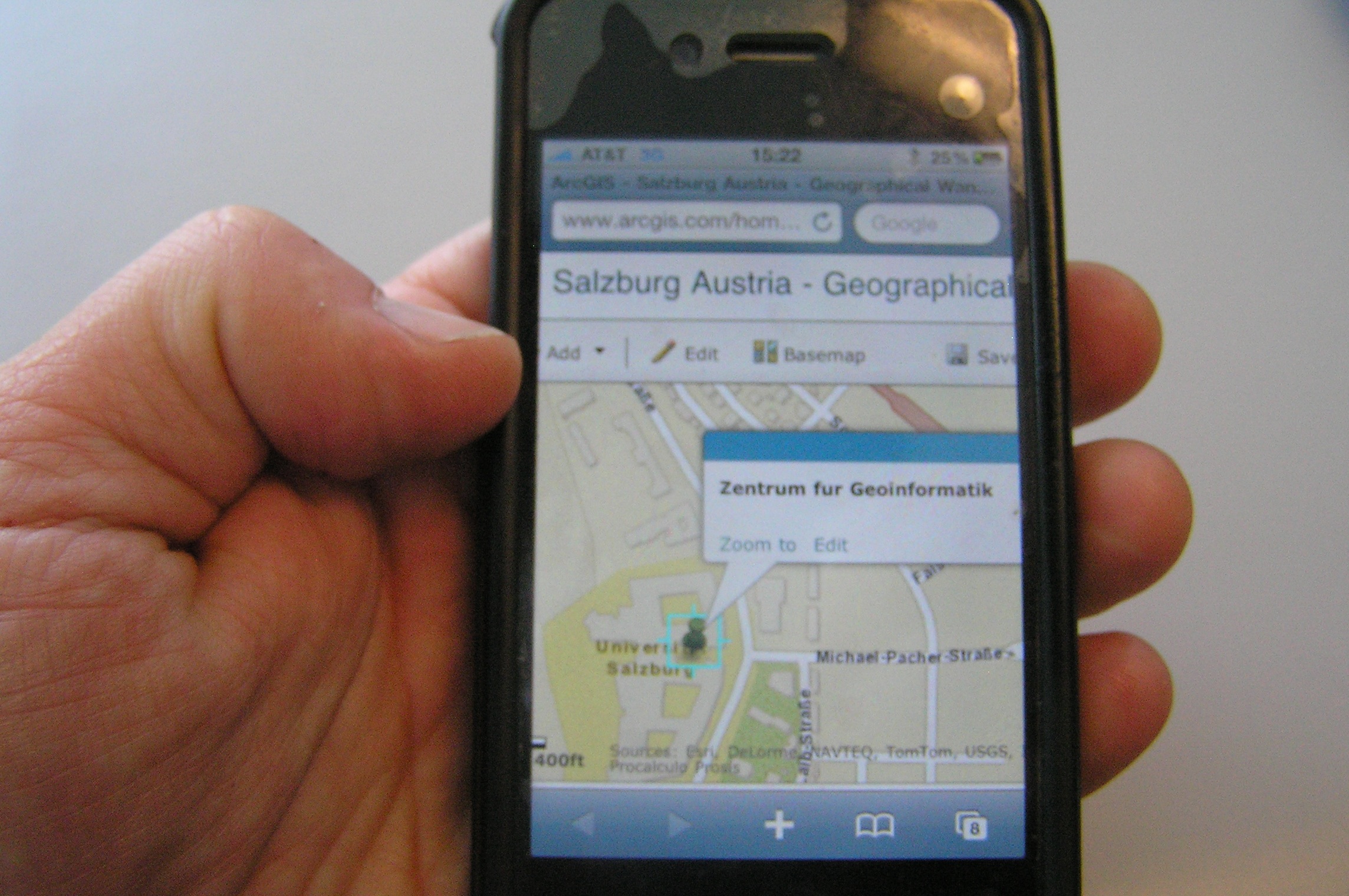 The ArcGIS Online map as it appears on my smartphone.
How might you use ArcGIS Online to plan your next field trip to a conference or to collect data?
- Joseph Kerski, Education Manager