Monthly Archives:
November 2011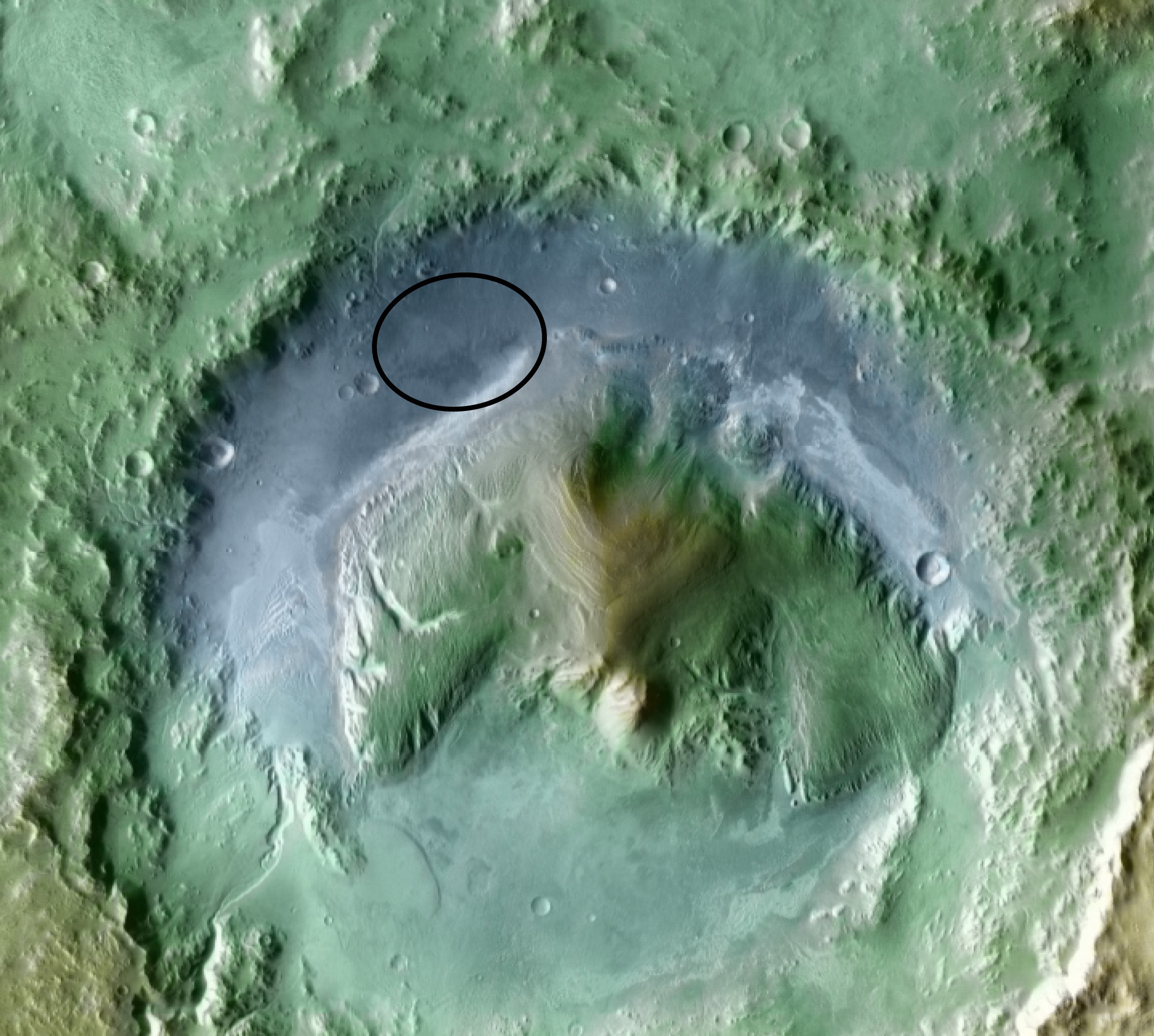 On November 26 NASA launched our next expedition to the Red Planet—the Mars Science Laboratory (MSL) with its car-sized rover named Curiosity. The spacecraft is expected to land on Mars in August 2012 inside the Gale Crater (NASA's projected landing location: lon/x 137.4, lat/y -4.5).
The mission is projected to last 23 months after touchdown with numerous scientific examinations of geology, atmosphere, and the local environment the craft will explore. The NASA press kit provides great detail about a variety of aspects of the mission including the goal of assessing the former habitability for Martian life in the geography Curiosity will travel.
In addition to the various NASA resources available to learn about Mars and the mission, a rich scientific data and map environment exists to explore the planet and some its attributes—the USGS's PIGWAD (Planetary Interactive GIS on the Web Analyzable Database) site and viewer. As a key part of the USGS Astrogeology unit's work in Flagstaff, Arizona, PIGWAD helps the team serve the science community with its expertise in the application of GIS to terrestrial and other planetary settings.
Given the primary audience for this set of resources is the science community, much of the content available via the map viewer carries with it nomenclature and acronyms not immediately known to the average person, but the site does provide pathways for learning more. Despite these snags, I was able to map and discover a number of things about the planet such as its topography, surface geology, and feature names, and pinpoint the intended landing location. Here are a couple of screenshots of my investigation.
What I've presented here is but a small sampling of what's available. Exploration and some study of the many PIGWAD layers presented will help you and your students shed more light on a planetary neighbor well over 100 million miles away.
On a different note, the MSL rover has been christened with a great name—Curiosity—offered by a 14-year-old girl from Kansas. While its moniker seems to be in the same lineage as the Spirit and Opportunity rovers, to me, Curiosity carries with it meaning and symbolism of something deeper and necessary, and so much a part of being human. Our inquisitive nature leads to discoveries and creations large and small. They have led to the creation of this mission and its attendant components, but it's important to remember that Curiosity is simply a machine that will be guided by inquiring humans. And, when the craft sets off on its mission of discovery and research in an unknown world, it's vital to recognize that we need to spark equal if not greater levels of curiosity here on our world, Earth.
For an added dose, here's a link to an earlier blog post on why I am so passionate about curiosity and why I believe it is vital for our future.
- George Dailey, Co-Manager, Esri Education Program Manager