Daily Archives:
April 27, 2011
Later this week, my wife and I are attending the Texas Map Society spring meeting being held in Alpine and Fort Davis, TX. It promises to be a great blend of historical and 21st mapping discussions as well as archeology and natural history, and it's in a part of the country we have never visited before. As I mentioned it to a colleague, he asked if there were any wildfires nearby as Texas fires are in the news every day right now. Good question. The answer we discovered is "yes."
Using a new interactive Esri wildfire map, we were able to check out the activity across the state and most especially the area around these two West Texas towns. The statewide view showed a lot of fire activity and currently little rain to dampen the problem.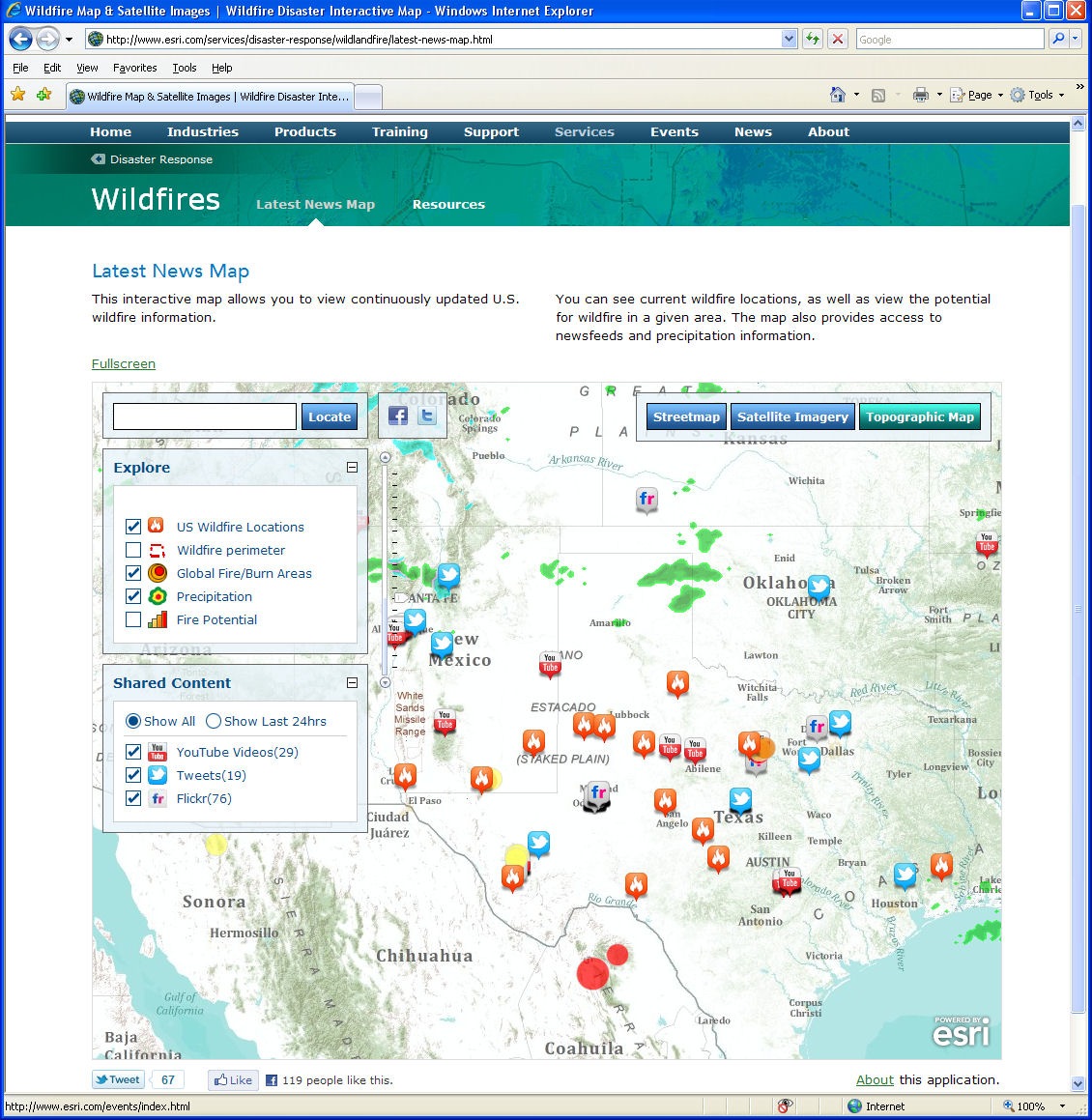 Zooming into the Alpine-Fort Davis area provided much detail including the ignition point near Marfa of what's called the Rock House fire that as of April 25 involved nearly 225,000 acres. Turning on the wildfire perimeter layer gave a sobering picture of just how extensive this fire is/has been, including Fort Davis where the YouTube and Twitter links are located. As shown below, the map also gave a picture of where active hotspots are located inside the northwest perimeter.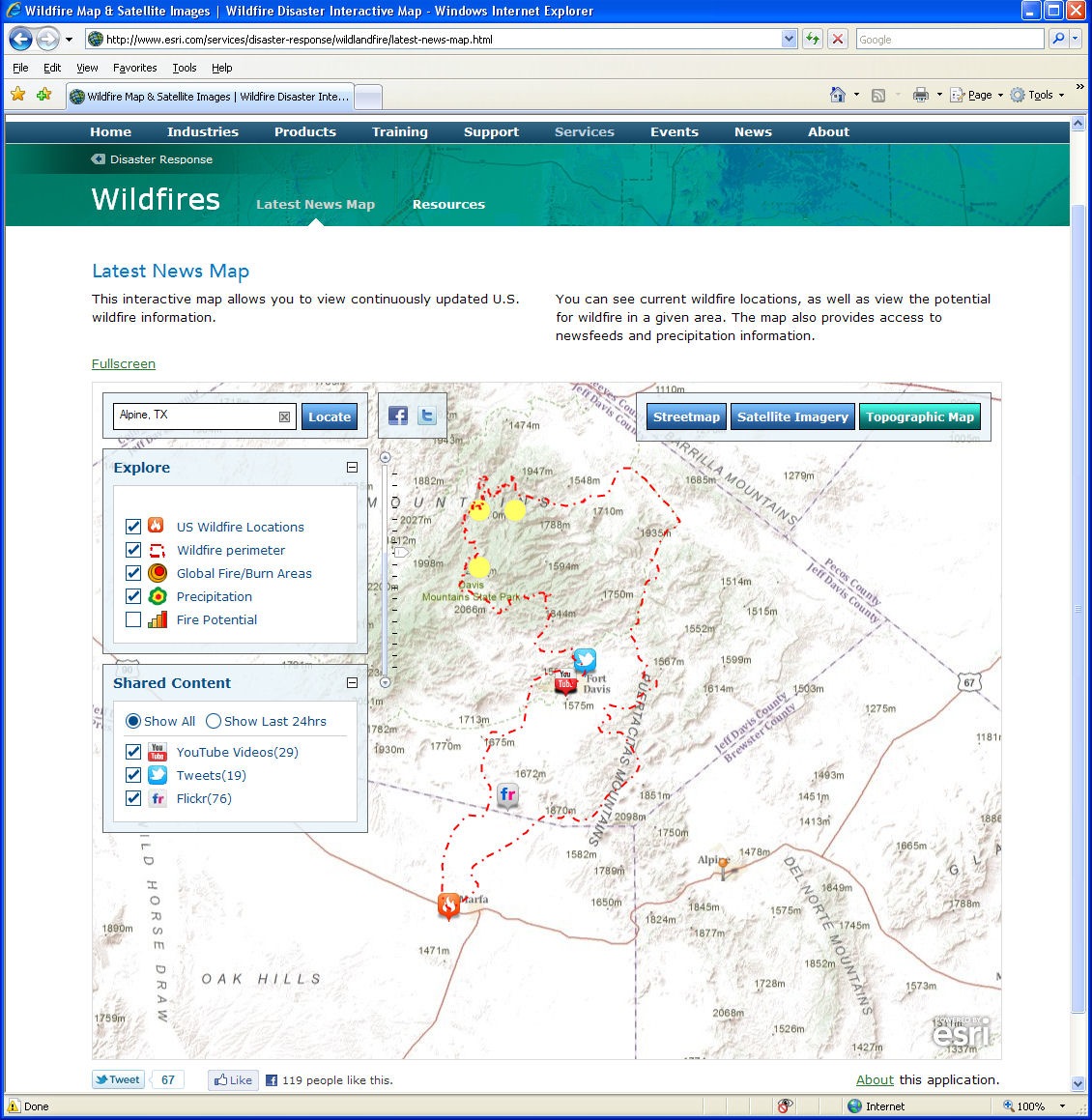 Since part of Society's events will happen at the Davis Mountains State Park I zoomed in again for a closer look, and yes the park itself has been subjected to fire and according to the park web site is currently closed. (Hmmm, wonder how that will change things for the meeting?)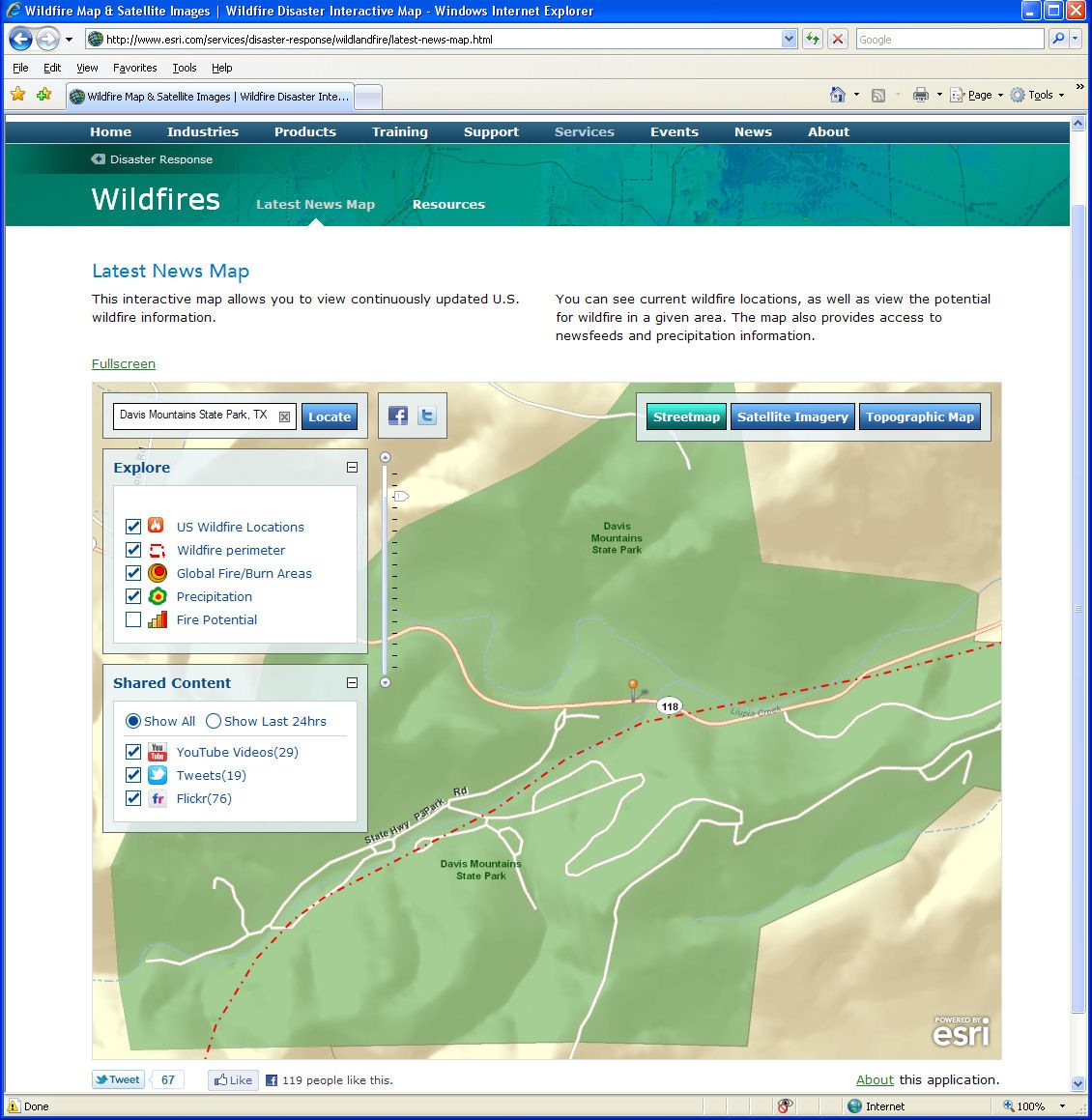 With the main portions of the multi-day event happening at Sul Ross State University and other venues in Alpine, I found myself also curious about fire potential in the vicinity. The current status indicated is "moderate" danger.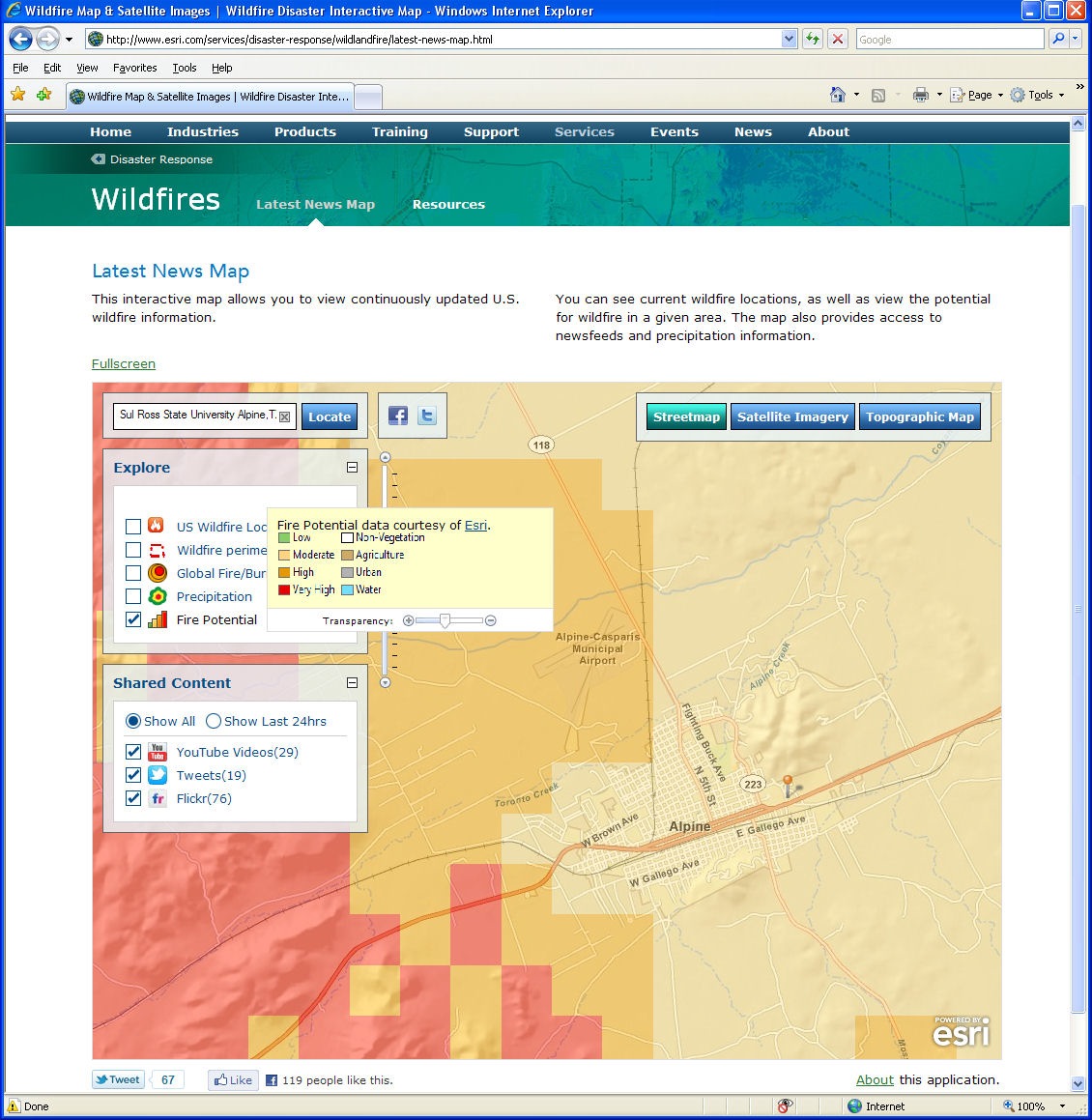 So, what has seemed like something only visible on the nightly news here in Texas may soon become a first-hand experience for me. I'm certain that the Society sessions and discussions will include a new focus, and with 21st century geographic tools like this we'll be able to stay in touch with the big picture while we travel the local landscape.
- George Dailey, Esri Education Program Manager