Daily Archives:
April 11, 2011
On April 12, 1861 the range of issues that the country had been contending with for decades erupted into armed conflict between the North and the South. It began at Fort Sumter, an island Federal fortification in Charleston Harbor (South Carolina), as Confederate artillery opened fire. Literally, surrounded by Confederate installations, in little over a day, the Union garrison there surrendered. The Civil War had begun.
There is much historical narrative content available to help you and your students better understand this event and the future ones that unfold across the ensuing years of the war. Here are some geographically-focused resources that may provide you a different/broader perspective.
Esri colleague, Allen Carroll (former chief cartographer at National Geographic) has brought 1861 and 2011 together in an online map story, http://mapstories.esri.com/sumter/. In addition to leveraging ArcGIS Online and creating a custom app, the past comes alive through the assistance of David Rumsey and primary documents from his historical map collection. These resources provide clear context to what, from a geographical standpoint, had to seem like a inevitable outcome to both sides in the fight.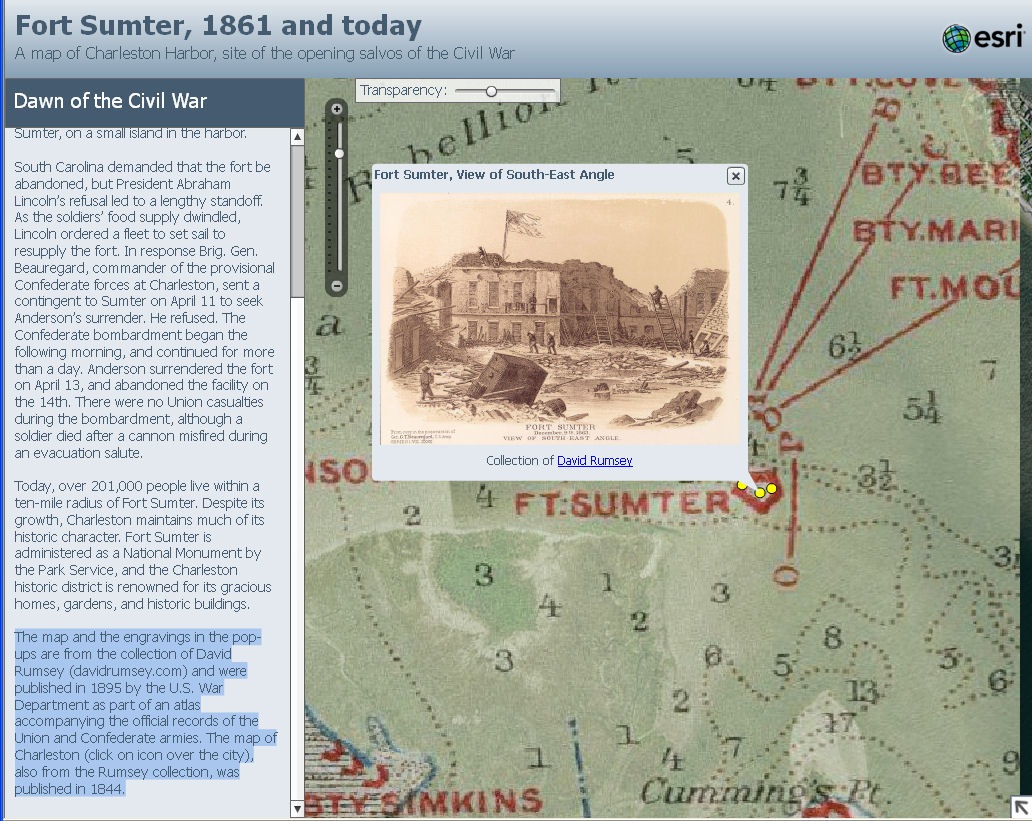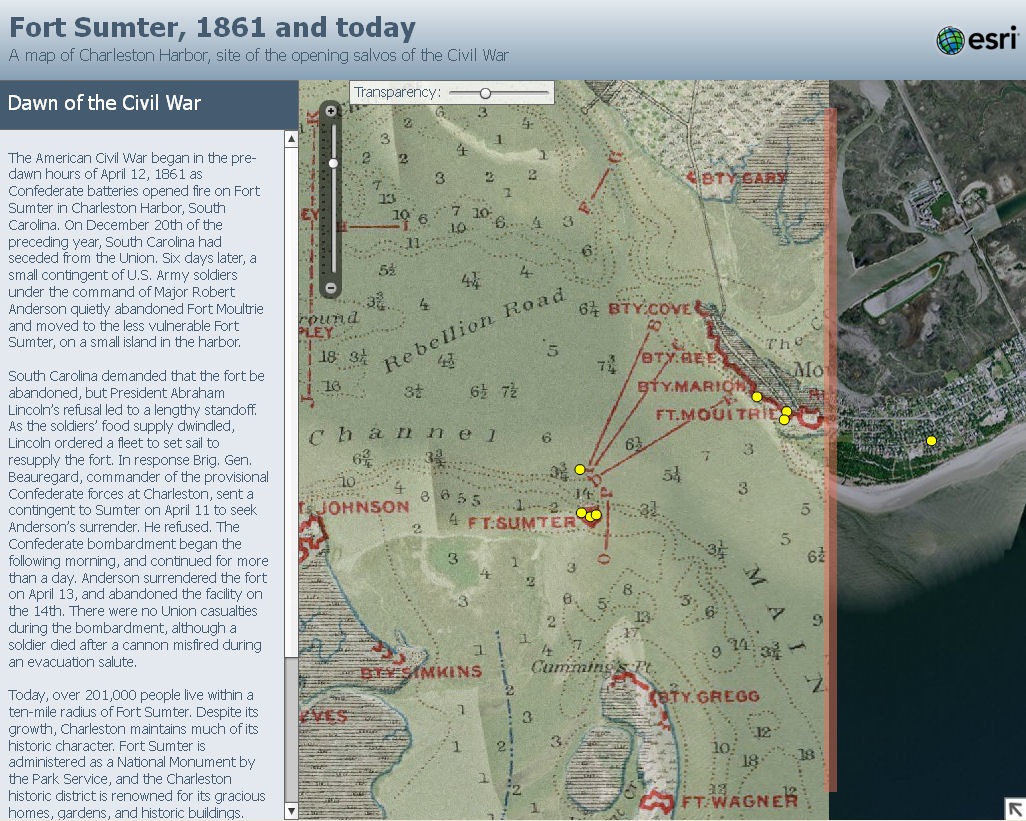 The combination of the historical map content and present-day imagery also provides a 150-year look at persistence and change in the landscape. For instance, note the battery placements to the southwest of Fort Sumter and the current shoreline.
Other commanding geographic resources to explore include maps and an animation from the Civil War Trust. They provide a look at the fall/capture of the fort in April 1861 and offer maps depicting defenses in the successive years. Likewise, the National Park Service has a range of resources about Fort Sumter and associated areas.
Peer into the Civil War in greater depth (geographically and temporally) by making the most of materials in the Civil War map collection at the Library of Congress. Also ready for use is the rich array of geographic resources in the David Rumsey Map Collection, in particular nearly 300 Civil War maps and documents he has organized by publication date for easy viewing and use, such as this panoramic map of the seat of war in the Delmarva region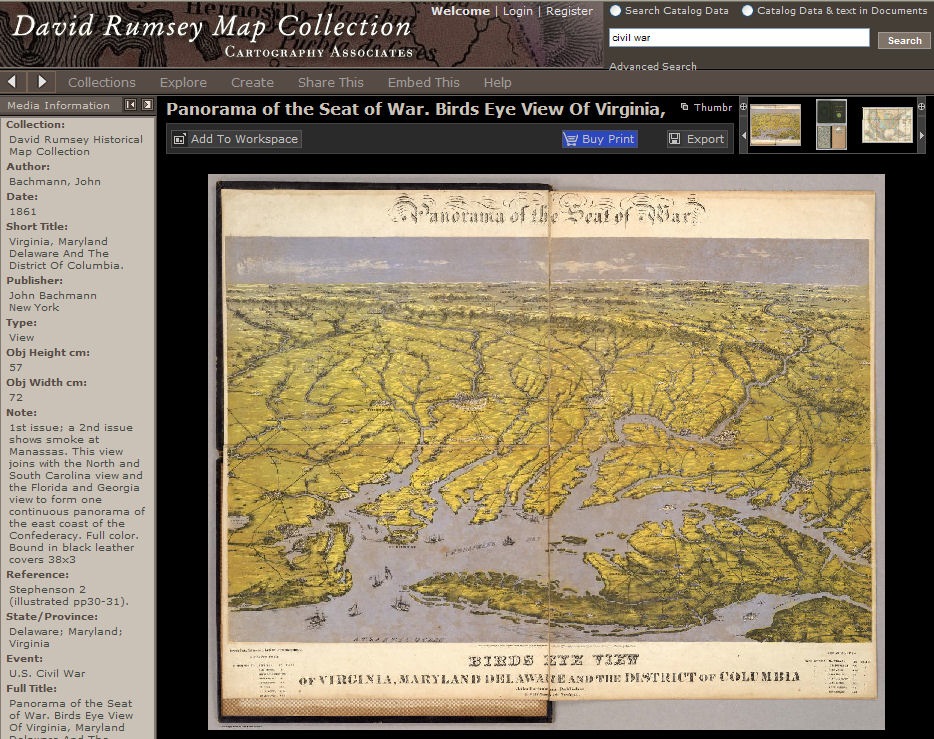 Stay tuned: In the coming months, we will post other resources and ideas for exploring this pivotal period in American history.
- George Dailey, ESRI Education Program Manager