Daily Archives:
November 24, 2010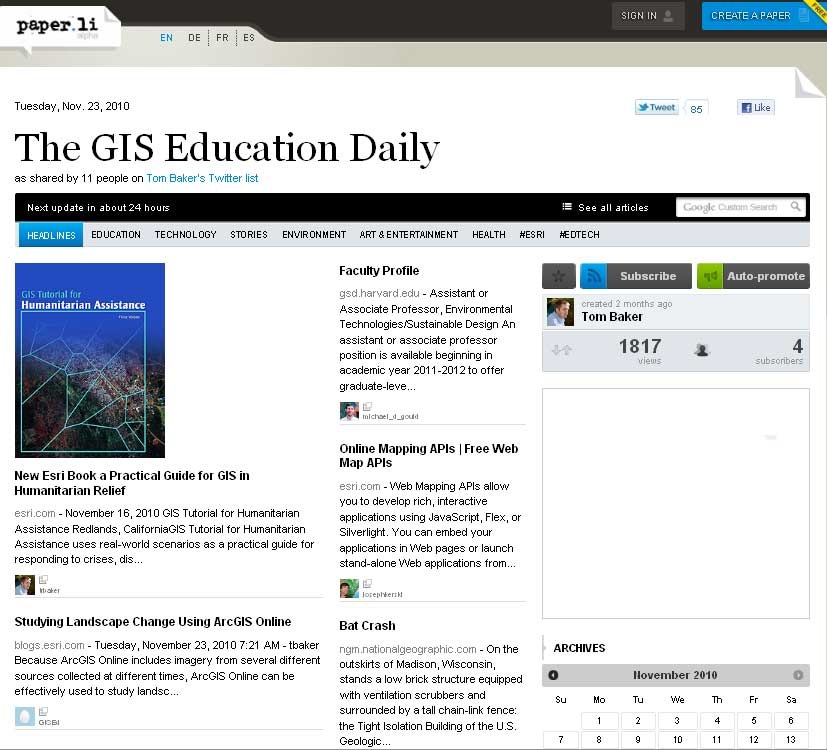 The GIS Education Daily is a fast and easy way to review the GIS Education highlights broadcast across Twitter by the Esri Education Team and friends.
If you don't have the time to follow the latest news and activities in Twitter, visit The GIS Education Daily, an automated digest from paper.li giving you the key points every 24 hours.
You can also find and follow the members of the Esri Education Team on Twitter.
An archive of past dailies is available. You can also "subscribe" to the daily – you'll receive an email each day with it's updated.