Monthly Archives:
August 2010
Want to build an interesting demographic profile of any place in the USA? Piece of cake! A previous column walked users thru the new ArcGIS Online mapping environment via a simple web browser, and my last column showed how users of the ArcGIS for iOS app can do it on an iPhone or iPad. There's an even niftier tool in ArcGIS Online — ArcGIS Explorer Online. This needs a browser with the free Microsoft Silverlight plugin installed. Most updated Windows-based PCs have it built in, and Macs running MacOS10.4.11 or later can run it too. (Check your browser or download and install Silverlight at www.microsoft.com/getsilverlight.)
Let's use the same package of maps: 10 layers of US demographics. Once again, start at www.arcgis.com. If you have an ArcGIS Online account and want to sign in, great; if not, no problem, because I shared the map to be visible to anyone. As before, in the upper right search window, search for "usa demographics school".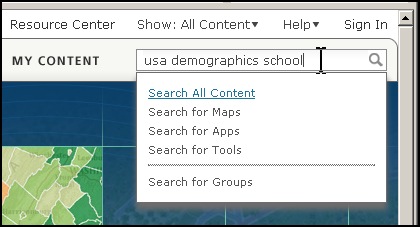 This will generate a single response. Rather than just click on the image, choose the little triangle beside "Open" to see the choices available. Notice "Explorer Online".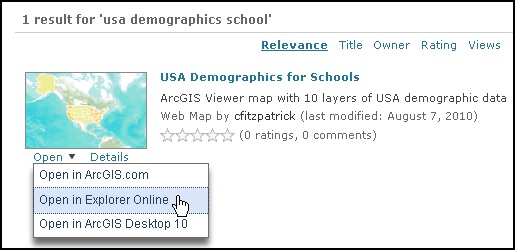 Choose "Explorer Online" and notice how the tools vary relative to those in the simpler ArcGIS.com viewer used in my original column. If you don't see contents displaying at the left side of the screen, click the "Map Contents" button, or just hit the arrow at the left.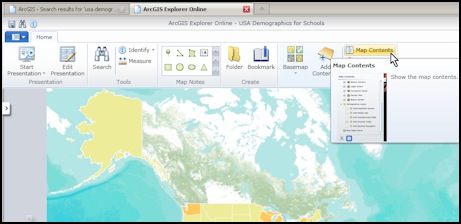 While the ArcGIS.com viewer is an excellent "one-foot high jump" intro to GIS, ArcGIS Explorer Online is a great "two-foot high jump" into GIS … more capacity, with elements that may not be obvious right away. There's a wonderful set of tutorials online, accessible thru the help file. Look for the little blue question mark at top right, and explore the full set of help items, particularly the videos.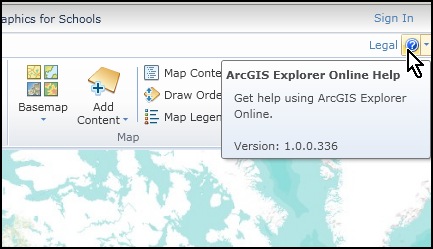 ArcGIS Explorer Online allows you to work more with layers, add and customize notes as geographic data, incorporate text and images, and build presentations. Since the end result of any geographic analysis ought to be an action, these presentations can be powerful assessment tasks, demonstrating why even such a "two-foot high jump" into GIS can be a great STEM activity.
- Charlie Fitzpatrick, Co-Manager, Esri Schools Program