Daily Archives:
May 18, 2010
I spent last week on vacation in a small town along the Pacific coast of Costa Rica. Along with assorted outdoor activities, I assisted our friends from GIS ETC and Holbrook Travel in conducting some GIS and GPS instruction. The townsfolk recognize that their future is tied intimately to their extraordinary natural heritage. In order to preserve and manage their precious lands and waters, they need to map it … all of it … the trails and roads, the buildings and networks, the natural and manmade waters, the lands both developed and not, and the creatures great and small, including both local and migratory … everything. It's a daunting task, and the technical infrastructure is modest, but the spirit is strong. In a region of under 1000 people, more than 50 have the vision of why they need this and how to do it. They are collaborating, across organizations, across data interests, and across ages, with both young and old learning geospatial tech.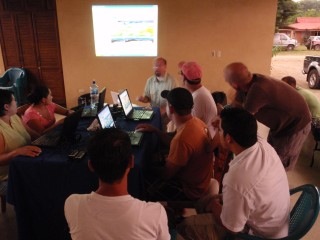 The town is a microcosm, a lesson for us all. In the face of accelerating and compounding environmental and economic challenges, communities everywhere need to map their character. Regardless of the local economic base, communities need to document what exists in order to make good decisions about scarce resources. This simple process is the common life ring that communities everywhere need in these increasingly troubled times. By documenting what's where, and sharing tasks and resources between stakeholders, seeking common ground while acknowledging differences, communities can make more informed decisions affecting their collective future.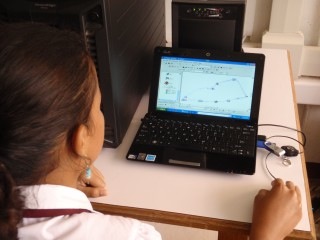 Children are, of course, a part of this, and need to play a part within it. In fact, if allowed, they can be a tremendous resource, facilitating the process while also building their own knowledge bank and personal future. Their natural inquisitiveness, creativity, and capacity for learning are enormous assets, and communities that engage these effectively will be far better off than those who see youth simply as extraneous, or worse.
In this little Costa Rican town, there is a new level of excitement and mission after just one week. They know that they hold the key to their future, and they recognize that time is short. Middle-aged workers who had never touched a computer and bright young children full of life are embarking on a mission, together, to document, preserve, manage, and build their present and future, with geospatial technology.
It was one of my most inspiring vacations ever.
- Charlie Fitzpatrick, Co-Manager, ESRI Schools Program