During this academic year, ESRI and the Colorado Geographic Alliance (COGA) collaborated to conduct five professional development institutes for educators focused on the integration of GIS and GPS technology and methods in primary and secondary education. The collaboration was a natural one, as both COGA and ESRI have a keen interest in inquiry-based learning and the use of geotechnologies to enhance the acquisition of rich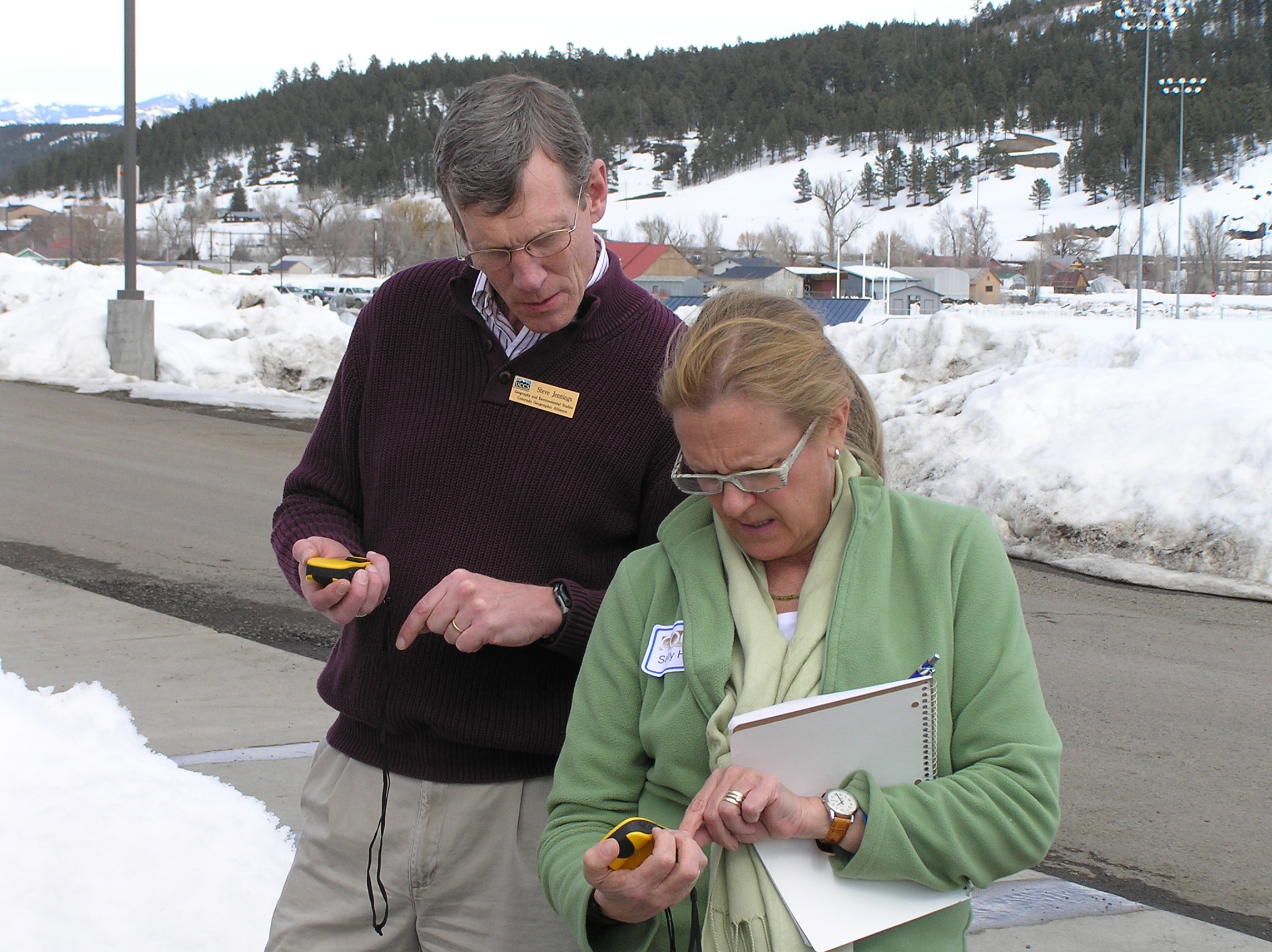 content and 21st Century skills. COGA, one of the original state-based geographic alliances established by National Geographic during the 1980s, is coordinated by two professors from the University of Colorado-Colorado Springs, Dr Steve Jennings and Dr Rebecca Theobald. Esther Worker and I from the Denver ESRI office have been working with COGA for over a decade. Joining the four of us was John Martin, a secondary school teacher and consultant who has been using GIS and GPS in his classrooms for many years.
Each institute was one day in length and was conducted in five different schools around Colorado. The first institute focused on Science Technology Engineering and Mathematics (STEM) in collaboration with the Colorado Community College System, attracting 55 participants and guest speakers. The institutes provided hands-on experience with the tools, as well as opportunity to discuss how and why to teach with and teach about GIS and GPS. Each morning session included an introduction to geographic analysis, an introduction to COGA, a set of activities with GIS on the web (ESRI's Mapping for Everyone, National Atlas, WorldMapper, This Dynamic Planet) and with GIS on the desktop (plate tectonics, sea level changes, and demographic analysis). Each afternoon included data collection with GPS, mapping and analysis of the field data using ArcGIS desktop and ArcGIS Explorer, and a discussion of standards and next steps.
The participants valued the combination of discussion and hands-on experience, and the fact that the workshops were nearby, as many districts lack travel funds. We found that tailoring the data and lessons to the locations where we taught, such as ski area site selection and studying local community demography, was worth the effort. ArcGIS Online was easily used for local base maps. Conducting the institutes in schools and the diversity of grade levels and disciplines represented sent an affirming message that GIS can be easily used in schools and modeled collaboration and interdisciplinary learning. The COGA coordinators will be publishing a research study based on the results of the pre- and post-institute surveys filled out by the participants. The combination of secondary education, higher education, and industry represented by the teaching team proved to be effective and we look forward to future collaboration.
- Joseph Kerski, ESRI Education Manager