Monthly Archives:
March 2010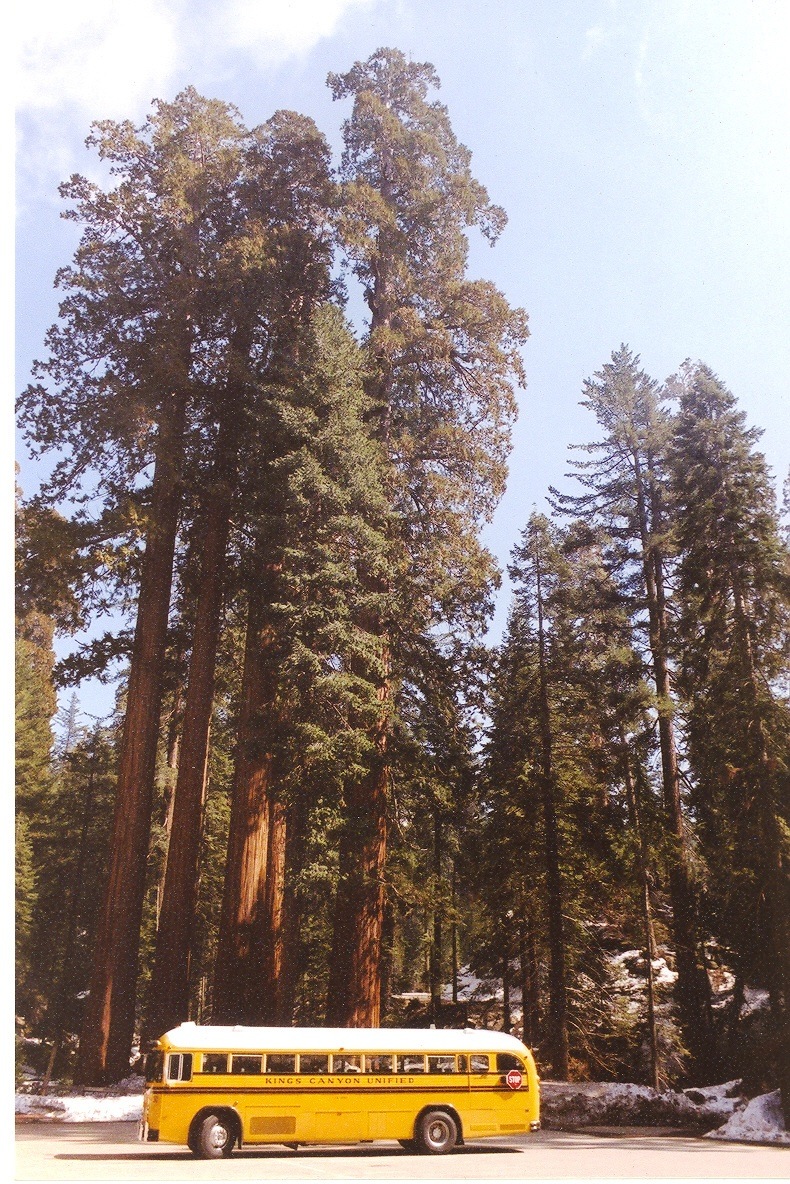 As each new school year approaches, Kings Canyon Unified School District (KCUSD) located in Reedley, California fields hundreds of telephone calls to direct new parents to their child's school location along with handling all the other requirements for starting a successful school year. Answering these calls consumes many hours of staff time that could be spent doing other necessary and more valuable tasks.
Kings Canyon USD is a steadily growing district, serving nearly 10,000 students and 20 schools in a 599 square mile area of California's vast central valley comprised of rich farmland, national forests and various small towns. Due to the district's immense geographic size and rural landscape, as well as the fact that the district spans two counties, it was always difficult for the district to acquire accurate street data to assist in address to school assignments. The staff resorted to flipping through numerous paper maps as best they could, and answering many lengthy phone calls.
In the summer of 2009, KCUSD decided to reinvent their website as a way to better communicate with parents and the community. The district decided to address the issue of providing school assignment information in a more efficient manner as part of the redesign. In house, KCUSD was already using ArcGIS and was interested in a web-based GIS solution. After careful research, the school district contacted Davis Demographics and Planning (DDP), a 20+ year ESRI business partner, which had developed an Internet mapping application built on ArcGIS Server. Using up-to-date street data from one county and only address points from another, DDP was able to seamlessly merge the two datasets into a composite address locator and provide the district with a simple yet powerful address lookup tool called SchoolSite Locator™. The application was available to the district in less than 2 weeks. DDP hosts the district's map data including the addresses, attendance boundaries, school locations, and provides a unique web address directing users from the district's homepage to the KCUSD SchoolSite Locator web application.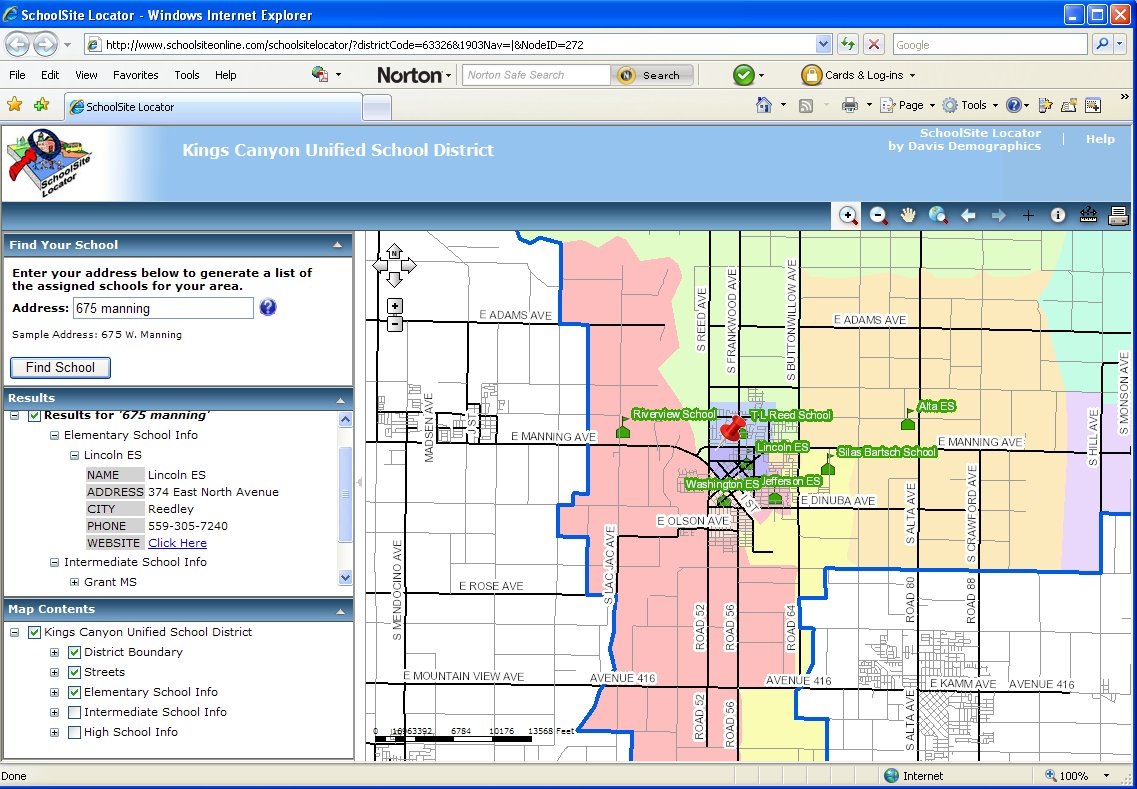 The application has greatly reduced the number of phone calls and those still received are now handled quickly and easily as the application is bookmarked in staff web browsers. Some of the additional features that have proven popular include the ability to:
Print attendance boundary maps
Link directly to each school's webpage
Measure walking distances or areas on the map
Identify school information by clicking on the map
The district is planning to take advantage of additional SchoolSite Locator capabilities such as displaying customized map layers (i.e. board trustee areas) and aerial imagery in the future. SchoolSite Locator also can access a variety of map layers available through ArcGIS Online.
Commenting on the usefulness of this web application, John Clements, Director of Transportation said, "Our district has faced challenges with multiple data sources and being able to use that information for locating neighborhood schools. SchoolSite Locator is a welcome solution! Our district street data has finally been cleaned-up and organized…the data is finally useful, which is all we ever wanted. SchoolSite Locator has proven to be a great asset to our transportation staff and a wonderful addition to our district website".