Monthly Archives:
October 2009
In a recent ESRI EdCommunity blog, I described how to download and use a script to create cartograms in ArcMap. While I examined total CO2 emissions by country, the same tool can be applied to any data at any scale. Because I consider cartograms to be an excellent research and teaching device, I then examined a historical county data set from 1900 to 2000. I was interested to see what cartograms would reveal about historical population trends for specific areas and discovered that they serve as a springboard for discussion about the forces responsible for such changes.
I created a cartogram for the past 100 years for Colorado. I joined the resulting cartogram feature class with the original data on the field "ObjectID" so that I could examine the population attributes. The maps comparing 1920 with 2000, below, show differences and similarities.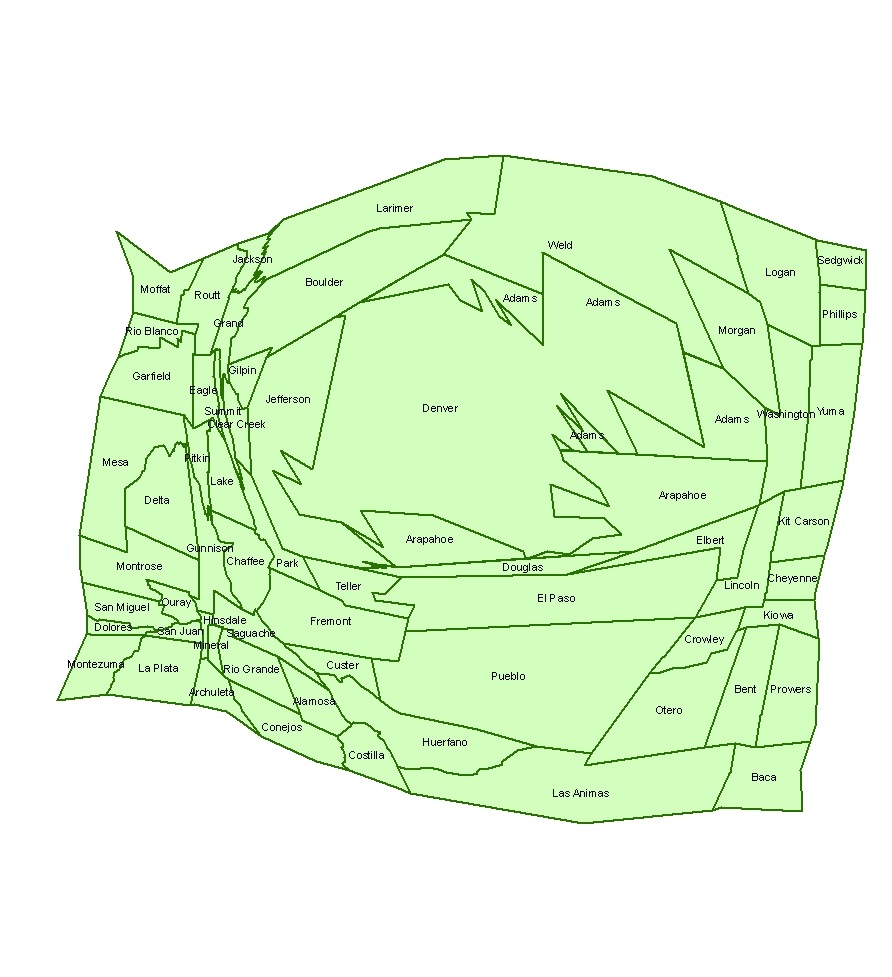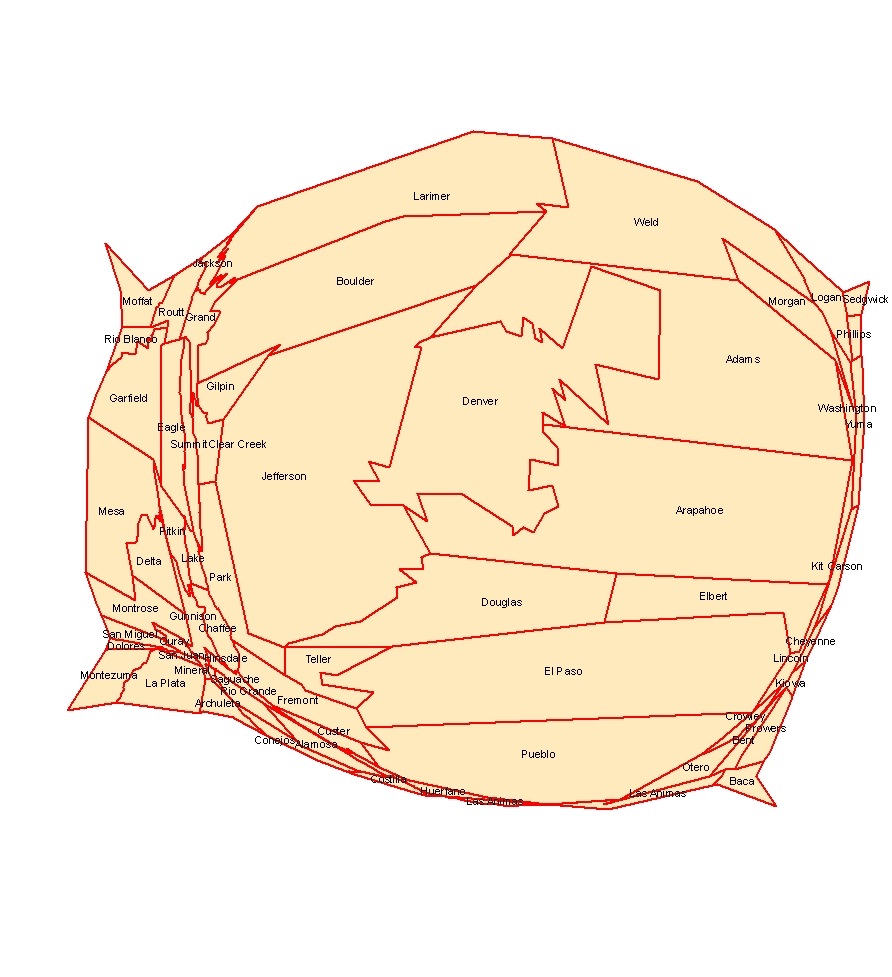 As expected, Denver County dominates in population each year. Was it natural to locate the state capital there, or did its capital status encourage subsequent population growth? Denver's population, at 256,000 in 1920, doubled to 527,000 by 2000, but the state population more than quadrupled, from 939,000 to 4.3 million. Consequently, the cartogram's "area" represented by Denver's population decreased from 47,000 to 32,000 square kilometers as Denver's share of the state total dwindled from 27% to 12%. Pueblo and Weld also decreased in relative size between 1920 and 2000, but for different reasons. Pueblo County's share decreased with the decline of its iron and steel industry. Weld County's share decreased due to the rise of agribusiness until 1980, but then experienced rapid suburbanization along with much of the High Plains. Agricultural counties outside of this zone decreased in size on the cartogram and in absolute population, evidenced in the shrinking of counties like Cheyenne and Prowers along Colorado's eastern border. Also noticeable is the rise of suburban counties such as Douglas, Jefferson, and Arapahoe.
What do you think your state will look like over the past 100 years? Use the cartogram tool to find out!
-Joseph Kerski, ESRI Education Manager.