Daily Archives:
September 14, 2009
One cool thing about being an educator is that there's no end of subjects that matter. One cool thing about being a geographer is seeing the ways in which all things are related. And one cool thing about being a techie in the 21st century is that there is unlimited opportunity for exploration.
In preparation for Earth Science Week, I built a lesson using ArcGIS Explorer, in order to do some quick examination of one indicator of climate change — sea surface temperature. The lesson relies on data in KML format from the NASA Earth Observation web site. You can find the lesson at ArcLessons. Just do a search on "Climate".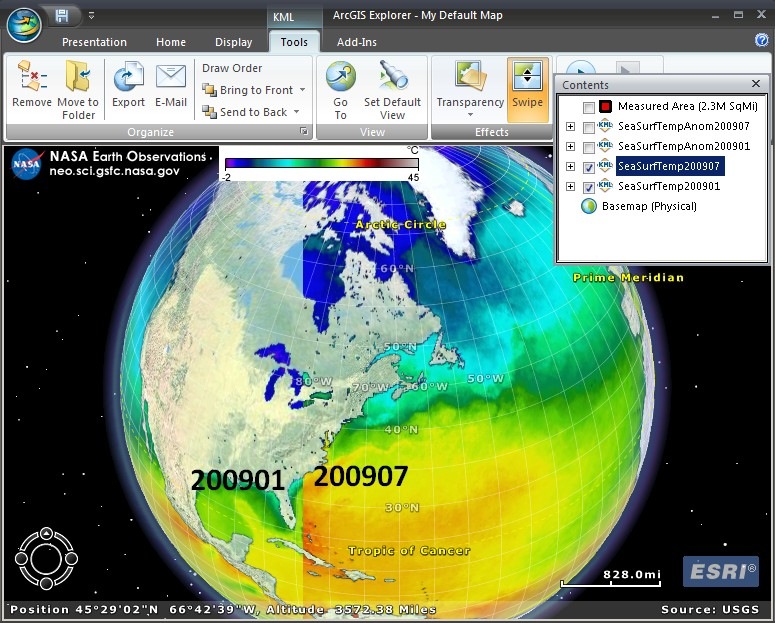 Despite the fun exploring with cool tools, it's a little discouraging to look down the road at the implications. The lesson asks the user to "act" by creating a presentation. I hope users will consider other actions as well.
- Charlie Fitzpatrick, Co-Manager, ESRI Schools Program