Daily Archives:
September 4, 2009
Come explore how GIS can serve as a powerful toolkit in research, applications, and instruction in geosciences and environmental sciences at the upcoming annual conference of the Geological Society of America. My colleagues and I are teaching this workshop over the Saturday and Sunday before the main conference begins in Portland, Oregon. We will be using ArcGIS and extensions Spatial Analyst and 3D Analyst, as well as ArcGIS Explorer. This will take place at the Doubletree Hotel, 9:00am to 5:00pm, on 17 and 18 October, in the Alaska Room. The fee of US $118, includes lunch, and is limited to the first 20 registrants.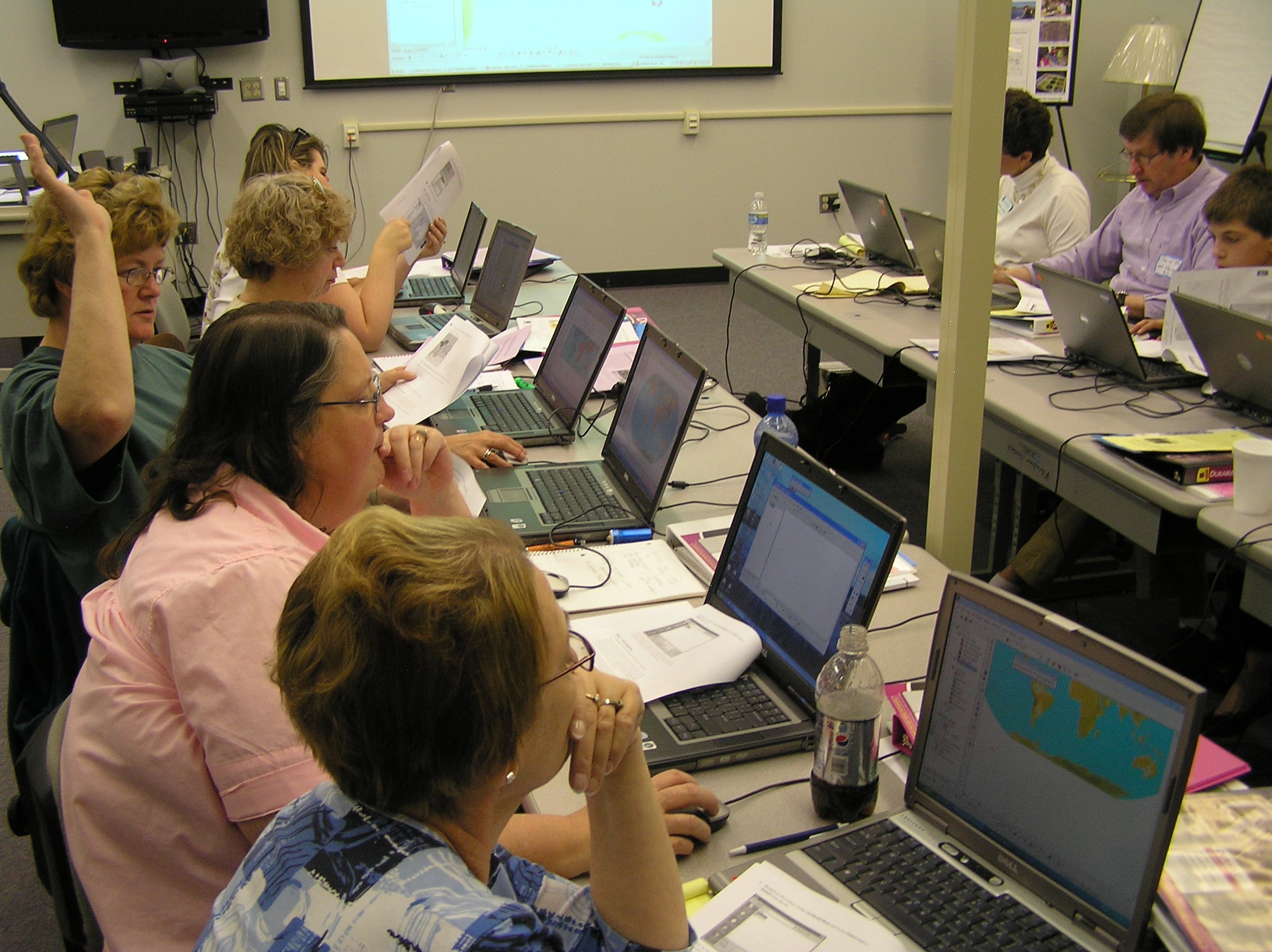 In the workshop, you will have plenty of opportunity for in-depth, hands-on work with the software. You do not need experience with ArcGIS, but familiarity with Windows OS would be most helpful. You will analyze landslides, geology, hydrography, and other features and phenomena using analysis techniques such as geoprocessing and ModelBuilder. You will explore the use of the geodatabase model schema as well as explore spatial data resources including ArcGIS Online and its new sharing ability. If you have not attended a preconference workshop such as this in the past, I encourage you to do so. For a low cost, you will receive 16 hours of training and be much better equipped to begin using ArcGIS right away with the software, spatial data, and lessons that you will receive.
We hope you will also attend the full GSA conference and take advantage of the paper sessions, field trips, and other workshops. One of my favorite things about the GSA conference has always been the magnificent exhibit hall, full of so many interesting books, software tools, rocks, applications, and people!
For more information, visit http://www.geosociety.org and navigate to the 2009 annual meeting. Hope to see you there!
-Joseph Kerski, Education Manager, ESRI.