Monthly Archives:
May 2009
On high school, university, and professional fields across the country is a fascinating spectacle repeated thousands of times annually—marching band. It is as ingrained on the public psyche as the sports played on those fields. I have attended dozens of marching band performances this year involving thousands of secondary and university students. Marching band might be considered a sport. Some students receive physical education credit for it, as they have to march in all weather types, on all surface types, carrying an unwieldy instrument.
Marching band is an intricate combination of musicianship and athleticism. But what sets it apart are its spatial aspects.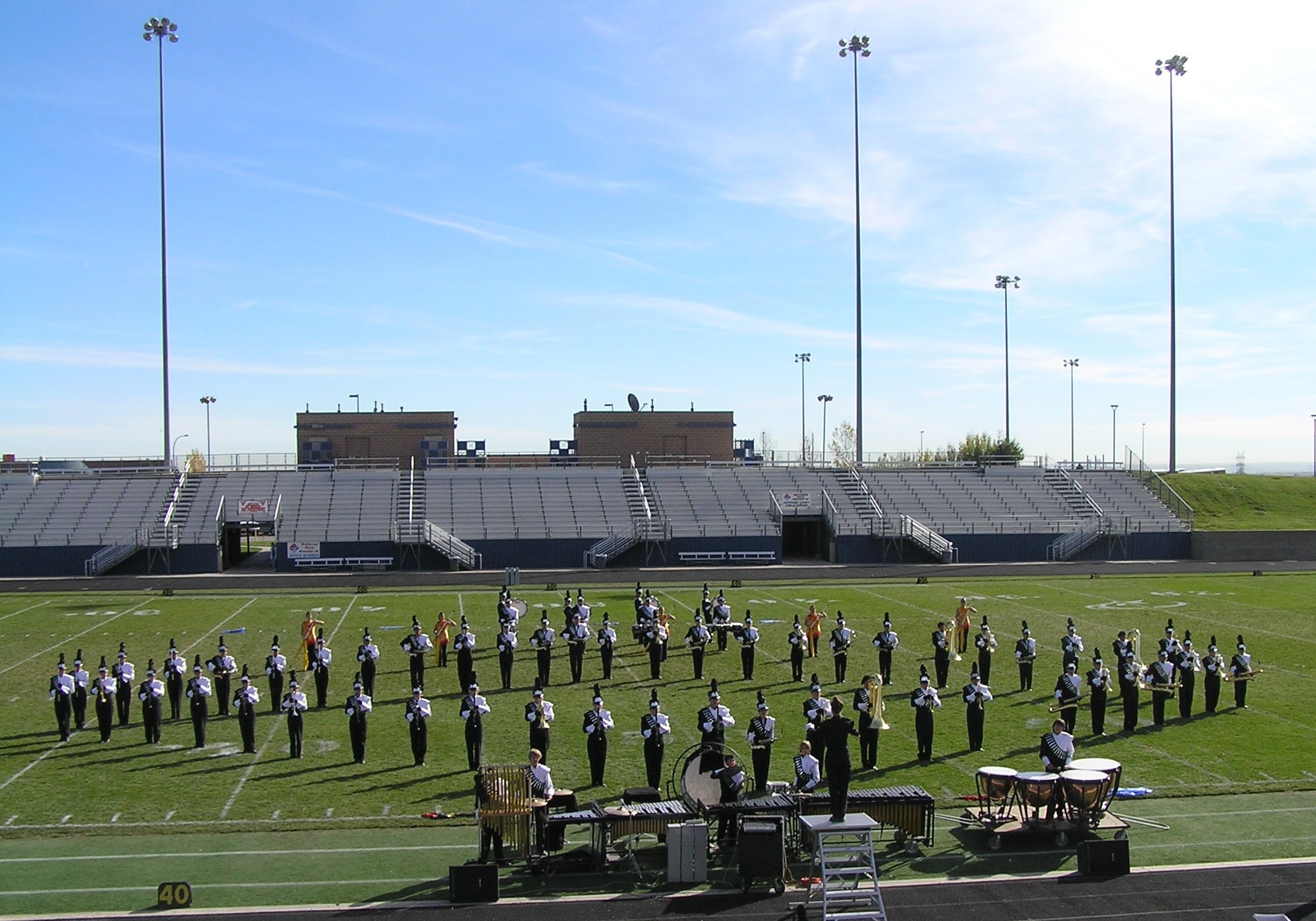 While all sports have spatial aspects, everything about marching band is spatial. Position is everything: Of the instrument, with relationship to the music, of each marcher, and of all marchers as a unit. Band members must visualize how they look from above, important for the judges but also important to avoid collision, a challenge with hundreds of marchers all moving at once. Performances usually also feature a "color guard," a squadron of people carrying flags instead of instruments, who weave their way in and out of the marchers in their own separate pattern.
Marchers memorize their movements one "set" at a time. A "set" is a sequence of forward, sideways, and/or backwards movements as a full step, half-step, quarter-step, or in the same place. One song might have 50 sets. Marchers keep their left-right position by markers on each yard of a 100 yard field. For backwards-and-forwards positions on a specific yard line, marchers use different marks, chalked on pavement or flagged on fields while practicing, but which must be memorized because only yard markers are present during live performances. A GPS track captured from a single marcher would show a complex pattern of lines, circles, and polygons, as shown in the above photograph. Even the songs played are memorized as a complex spatial pattern of marks and symbols—sheet music!
What other sports or activities are spatial in nature?
- Joseph Kerski, Education Manager