Monthly Archives:
July 2008
Many activities are inherently spatial in nature. Paragliding is an activity in which a person flies in a harness suspended by lines below a large fabric wing. The lack of a motor and complete dependence on the environment makes paragliders extremely sensitive to all spatial aspects of their equipment, terrain, and atmospheric conditions. The wing's shape is formed by the pressure of air entering its front vents, and the pilot has some control over height and speed by pulling in certain ways on the lines. Air rises as the sun differentially heats ground features, while landforms force wind in different directions. The shape and elevation of the terrain over which the pilot flies, and the way in which the pilot leans affect flight speed, height, and distance. The Earth is a dynamic planet, so the unexpected can happen, but fortunately, paragliders carry an emergency parachute!
Because paragliding so completely depends on spatial relationships, it can be studied with the use of the 3-D GIS, ArcGIS Explorer. When he's not working on our computer systems, Matt, my colleague here at ESRI, spends his time paragliding off of mountainsides around the planet. He takes his GPS receiver with him and records his track each time he flies. We uploaded his GPS track from Mount Herman, near Colorado Springs, Colorado, and used the "Import File" tool in ArcGIS Explorer to easily map his course, below. I chose one of the points to hyperlink a photograph of Matt taken by his on-the-ground crew.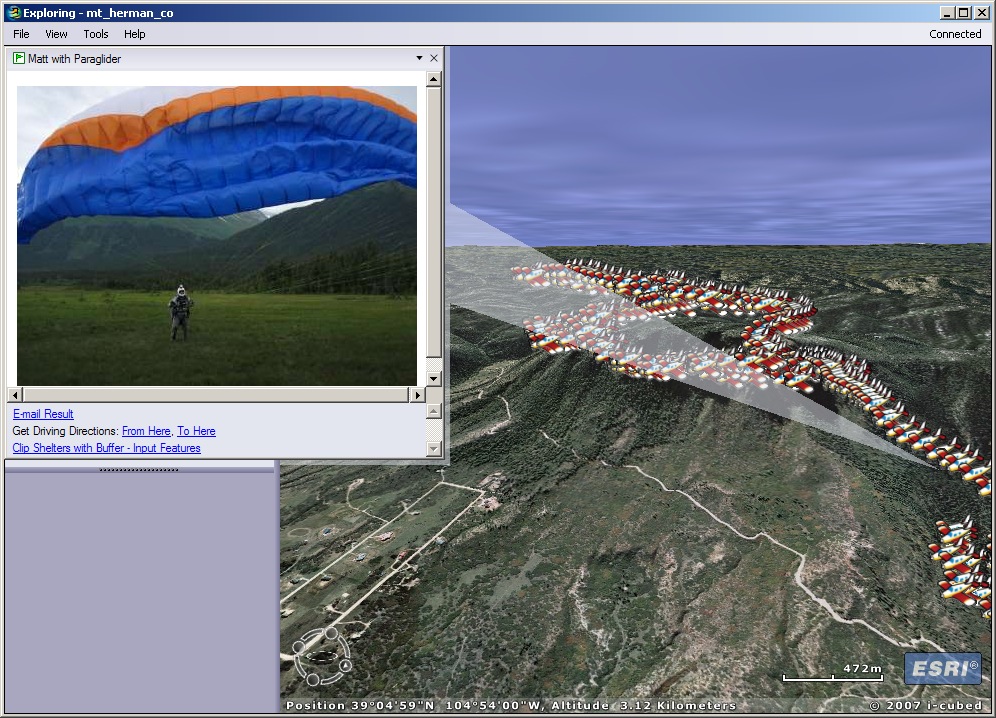 A larger scale brings out the third dimension. A paraglider photo could be used instead of the airplane symbols I chose.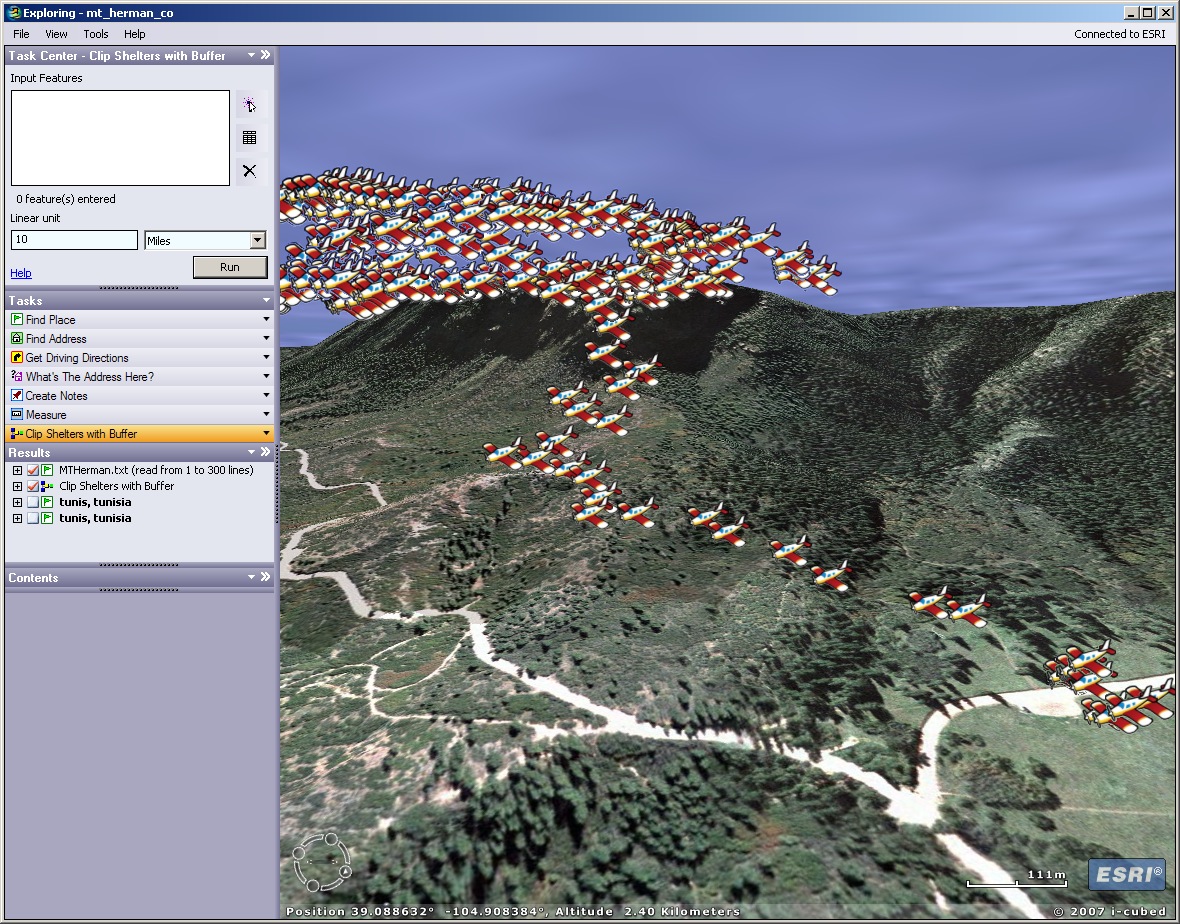 I placed these procedures and data in the ArcLessons library (http://www.esri.com/arclessons) so that you can fly along and see what Matt saw on his flight. Analyze the land use and slope of the terrain to select the best landing site. Present certain scenarios such as a gusty wind that prevents landing in the ideal spot. What would be the best landing alternatives, and why?
- Joseph Kerski, ESRI Education Manager