Monthly Archives:
May 2008
Are you aware that ArcGIS comes loaded with map layers for numerous reference systems? These serve as handy backdrops when you are teaching about map projections and coordinate systems, as a reference to your own project, and as additional teaching resources. Available under Program Files > ArcGIS > Reference Systems, they include 1, 5, and 15-degree latitude-longitude grids for the world, USGS 1:24,000-scale, 1:100,000-scale, and 1:250,000-scale USA topographic map grids, the USA State Plane Systems, the Universal Transverse Mercator grid for the world, World Time Zones, and others.
How might you use these projects in educational contexts? Take, for example, a lesson where students examine trade balances in different places around the world. Measuring the distance between their own country and other countries around the world gives students one way of understanding how far apart the places are. But another way to give students this impression is to ask them what time it is currently in each place using the World Time Zones layer.
To illustrate another application, I am preparing a population lesson about Turkey. To give students an idea of how large the country is, I added the Universal Transverse Mercator zones map layer, as shown below. Because each UTM zone is 6 degrees wide, students quickly see that Turkey spans 2 complete zones (36 and 37) and parts of 2 additional zones (35 and 38). The UTM zone grid is also a helpful reference if your students are collecting field data and using UTM as the coordinate system in their GPS receivers.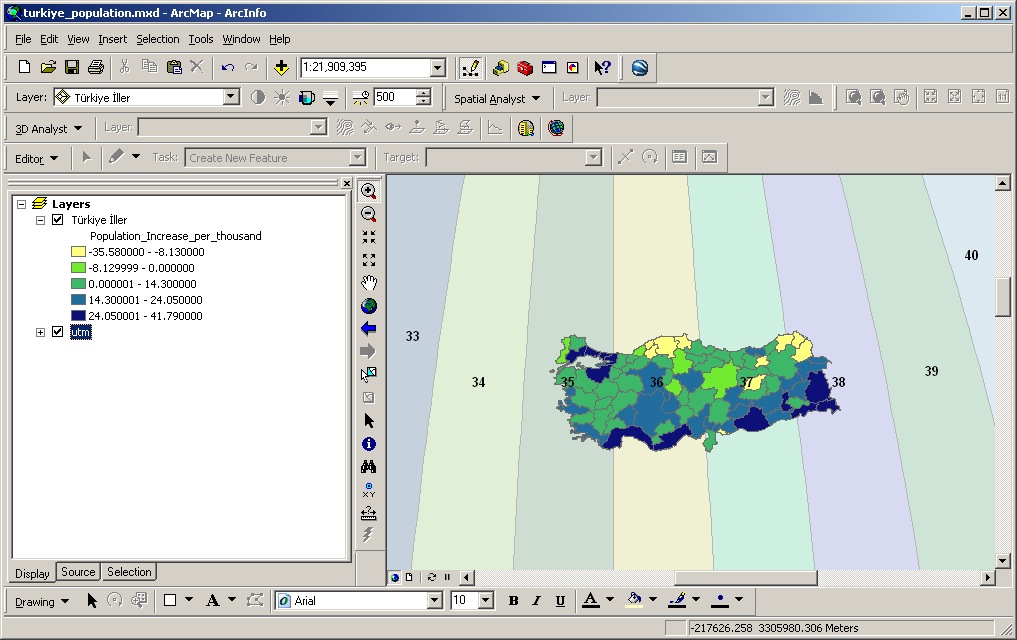 Another example applies to the lesson I wrote to have students examine land use in the Loess Hills of eastern Nebraska and western Iowa, using data for the area covered by the 7.5-minute by 7.5-minute USGS topographic map of Blair, Nebraska. Adding the USGS 1:24,000-scale grid from the reference map library, and then labeling the grid helps the students orient the study area in the broader region of the Loess Hills.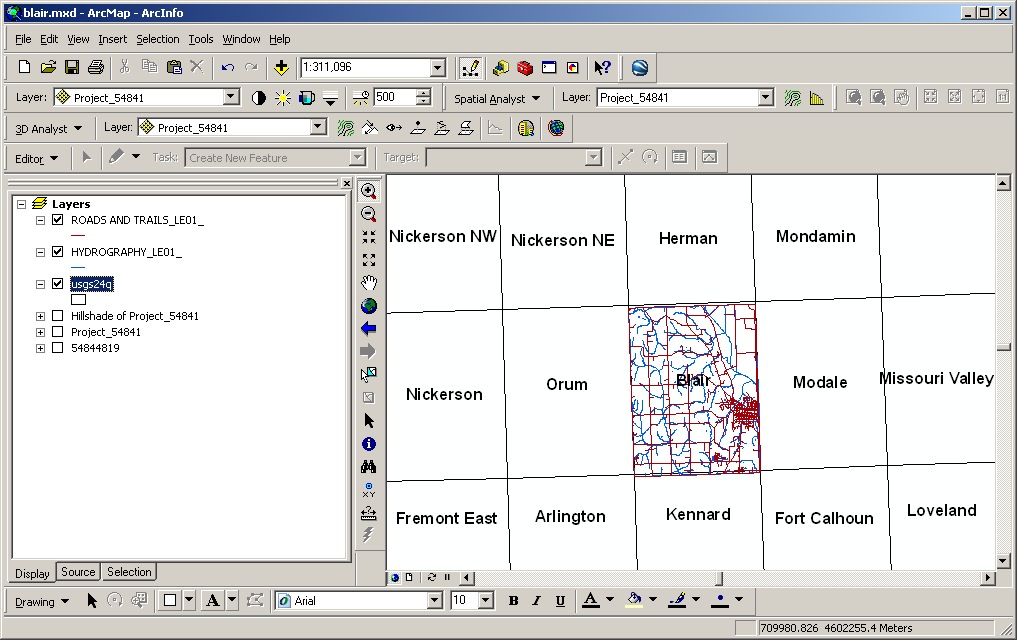 Try these handy reference systems maps for your next GIS in education project!
- Joseph Kerski, ESRI Education Manager