A multi-day blog: Part 1 | Part 2 | Part 3 |
Part 4
I was still curious about the occurrence and geographic spread of earthquake events in the region and along my "line of five." I likewise noted that the April 18 quake event was reported to be part of the Wabash Valley Seismic Zone though proximate to the New Madrid area. I went back to the earthquake search function at USGS. I grabbed new sets of records from two databases—historic (1534-1986) and recent (1973-present)—for an area bounded by 39N, 34N, 86W, and 92W. I added these point files to my project.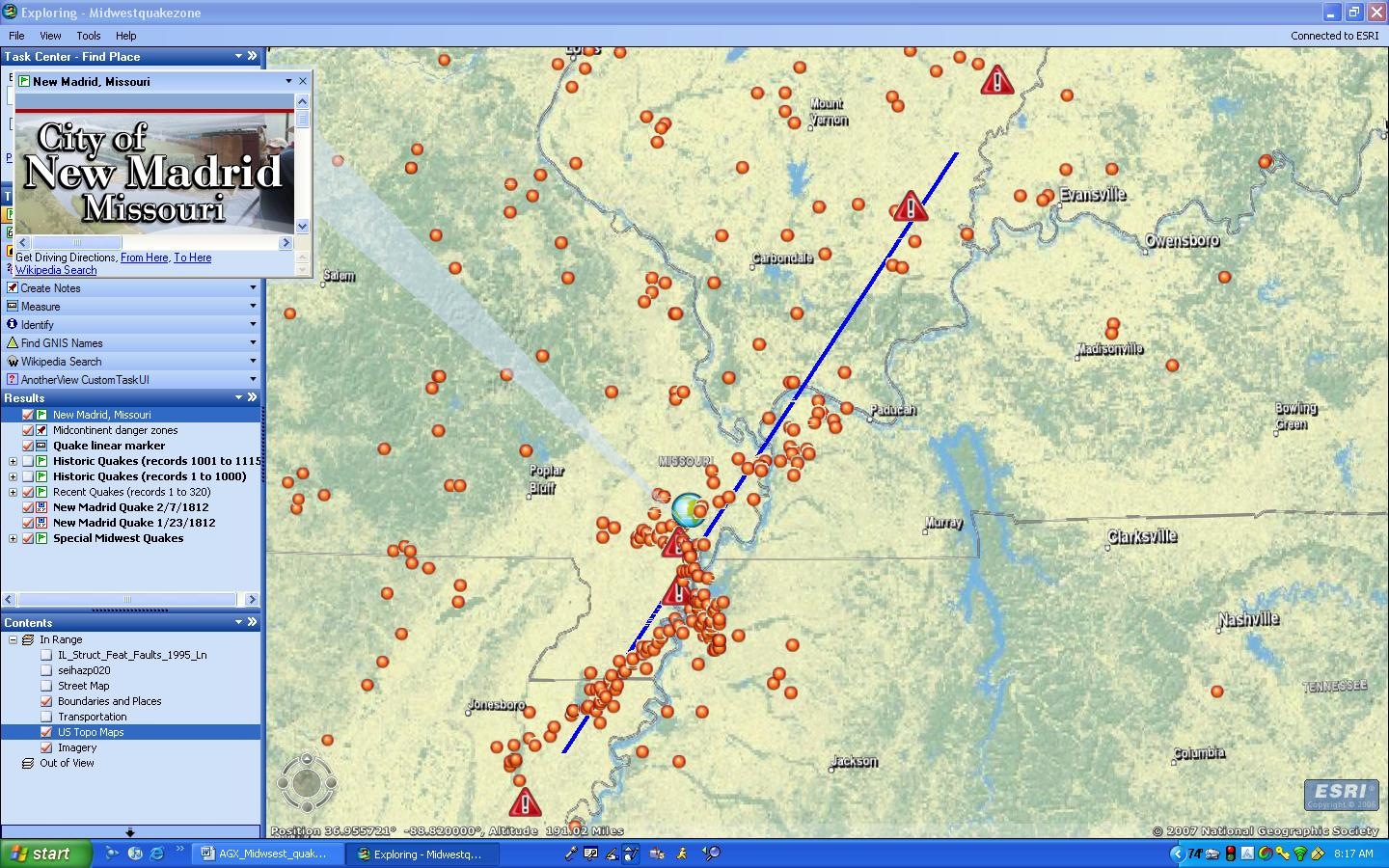 Both the historic (1115 records) and the recent (320) events presented a definite "zigzag" pattern in the New Madrid area. However, the remaining epicenters seemed more scattershot with no discernible pattern…except it is very clear that generally fewer quakes have happened to the southeast. Here is the map showing events from 1973 to 2008 in the area of interest. (NOTE: I also did some Table of Contents cleanup—relabeling and reorganizing my results layers. I also added a link to the City of New Madrid, Missouri Web site.)
So where is the Wabash Valley Seismic Zone and does the seemingly random spread of earthquakes in Southern Illinois associate with any underlying fault zones?
I did a quick Web search on "Wabash Valley Seismic Zone" and found a great map graphic of it and its near south cousin displaying that Wabash events seem to be less "patterned." Using the "Create Notes" task I added a "ghosted" place marker. I named it, "Midcontinent Danger Zones" and added the map graphic Web address to the note.
Lastly, I searched the Illinois State Geological Survey's GIS data holdings. This led me to fault data which I downloaded and added (purple lines) to my growing ArcGIS Explorer project. While not all earthquakes in the Wabash region "connect" to the fault lines, some do, and the geographic limits of ISGS data suggest that Indiana fault line data would make a good future addition.
The last project modifications are visible below.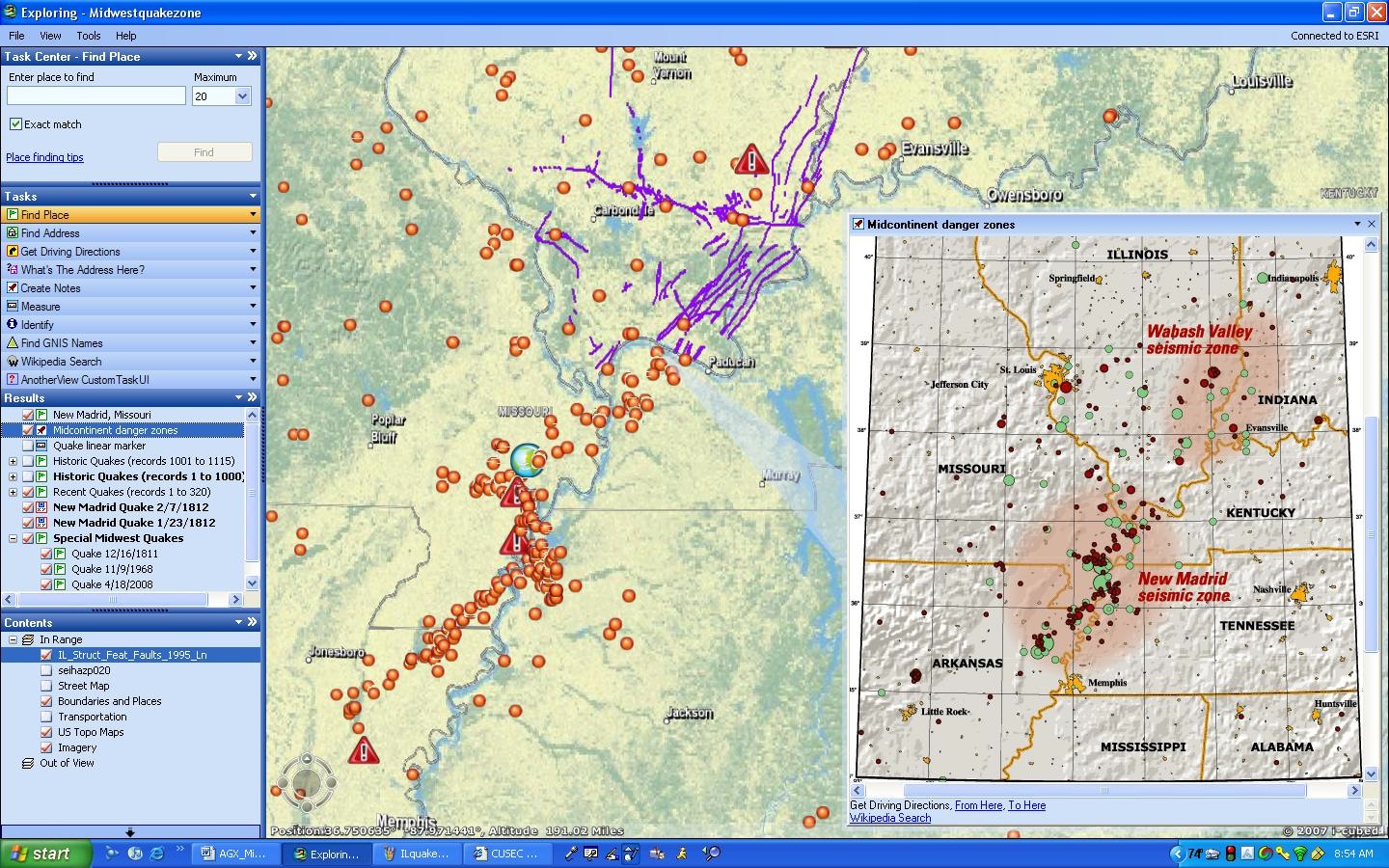 Well, what started as an interest in looking for connections between several Midwestern earthquake events mushroomed into a broader investigation…and many questions. One of the exciting things is that using ArcGIS Explorer provided me a fast way of adding new GIS and multimedia content to the growing exploration. Hopefully it's offered you a compelling geographic study and a better sense of what you can do with ArcGIS Explorer.
Be sure to see the ArcGIS Explorer blog for another study on the April 18 earthquake in Southern Illinois.
- George Dailey, ESRI Education Manager