A multi-day blog: Part 1 | Part 2 | Part 3 |
Part 4
Exploring the USGS site further, I found a series of National Seismic Hazard Maps for the country and the region. The images helped me remember that there is a seismic hazards map layer available for free download at the USGS National Atlas. After a needed projection tweak that I accomplished with ArcView 9.2, I added the downloaded hazards layer as a local shapefile to ArcGIS Explorer. Since the hazards layer is a series of polygons, I decided to represent the ground motion zonal boundaries with no fill color displaying them simply as red outlines.
Like oblong ripples in a pond, the new data showed an area of highest probability lying along the axis of my quake locations: There seems to be clear relationship among this group and seismic hazards in the area. The community of New Madrid, Missouri is squarely in the heart of the ring of highest probability along with the two 1812 events. The remaining three are very near the most potent zone.
I also chose to make a few connections to other information about this handful of events; adding Web links to the USGS story about the April 2008 earthquake, to a newspaper article for the November 1968 one, and to a drawing of the devastation in New Madrid in 1811-12. The image below offers a synthesis of all the above additions.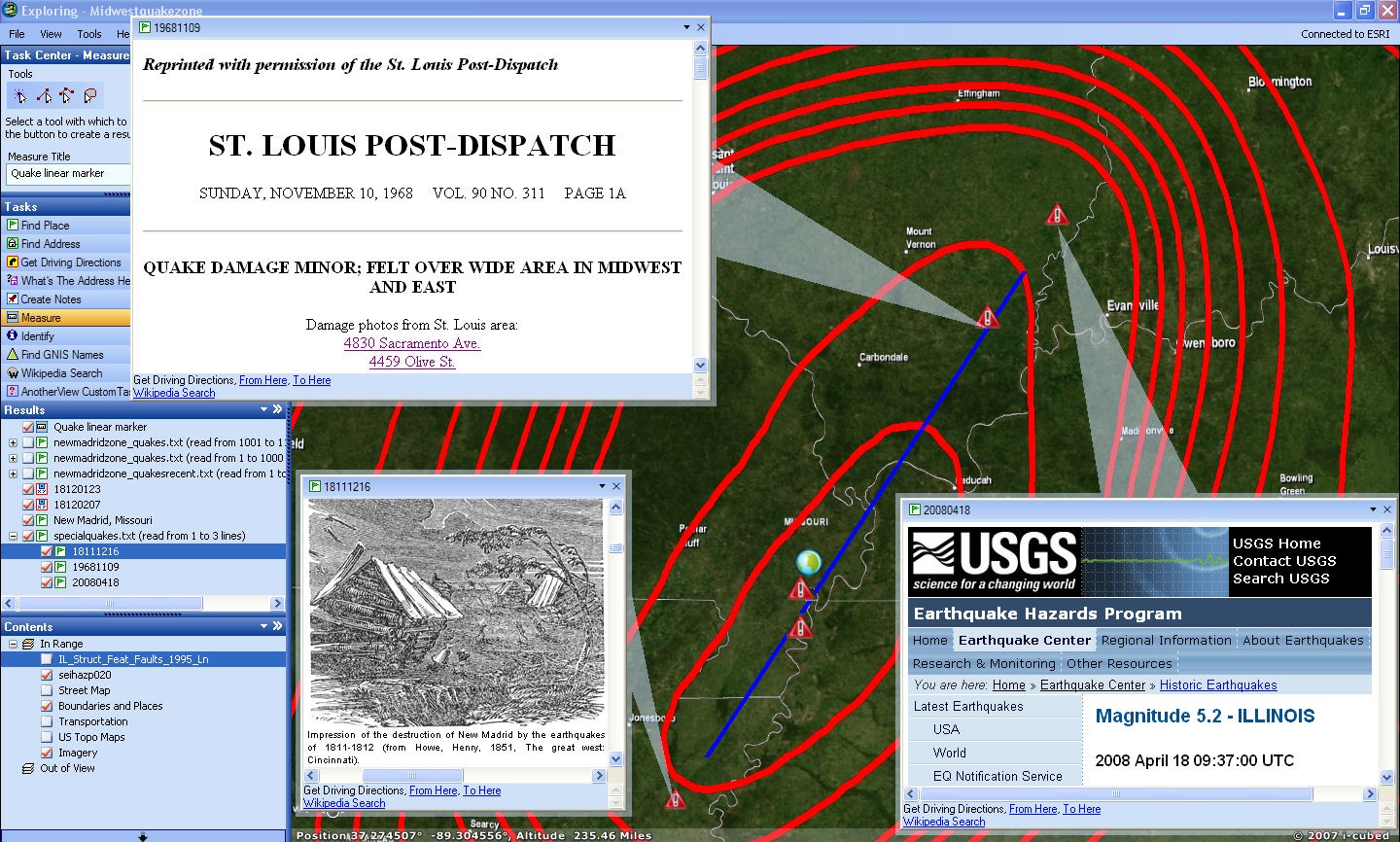 - George Dailey, ESRI Education Manager