Monthly Archives:
April 2008
Recently, we have been examining different GIS tools useful for studying population change over time. We began with two-dimensional analysis using ArcExplorer Java Edition for Education (AEJEE), followed by 3D analysis using ArcScene. Let's turn our attention to another 3D tool called ArcGlobe.
ArcGlobe allows for the viewing of large amounts of GIS data on a globe surface, from local to planetary scale. ArcGlobe supports display and query of raster data, geoprocessing, and geodatabases. It ships with a comprehensive set of imagery on DVD, including planetary elevation data.
ArcGlobe is a part of the 3D Analyst extension. To access ArcGlobe, engage the 3D Analyst extension, turn on the 3D Analyst toolbar, and select the ArcGlobe tool. ArcGlobe opens with a default view of the planet, as follows: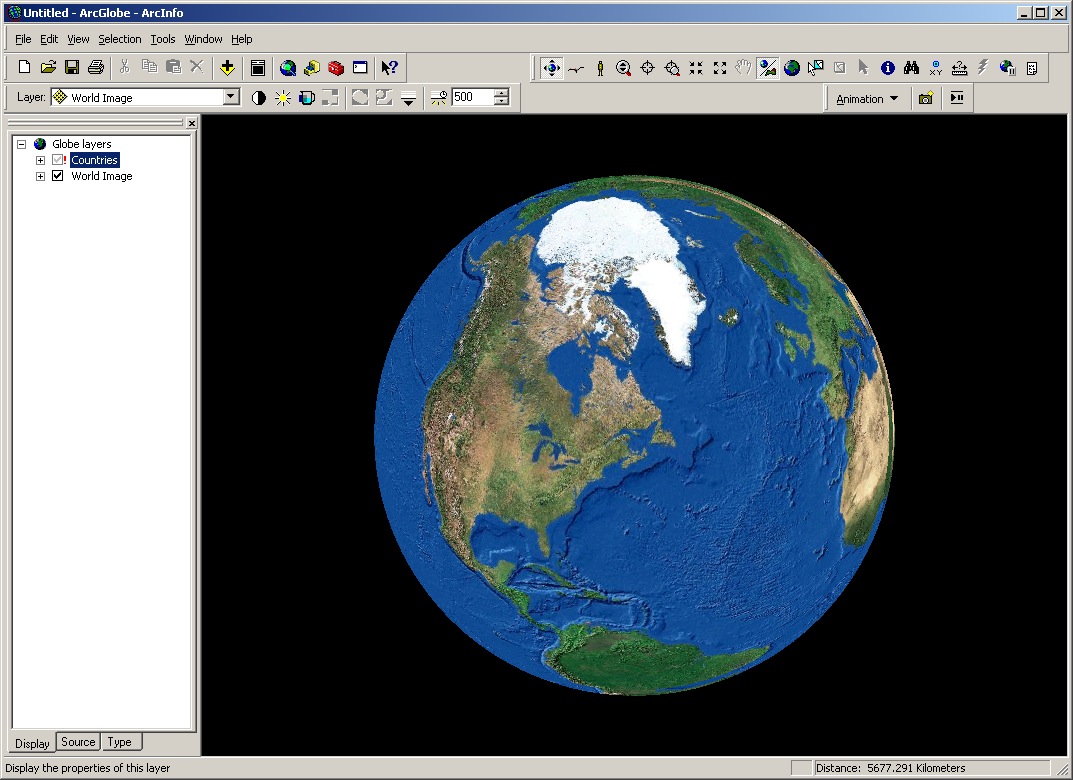 I added my data layer showing 1900 to 2000 population by county to this default globe. I then symbolized the layer by the percent change over a 10-year period, from 1990 to 2000, as quantile. I made certain that one of the break points was 0, so that I could quickly determine which counties lost population during that time period, and which counties gained population. I then accessed the "Globe Extrusion" tab and set the value represented by the counties when they turned into 3D towers, as follows: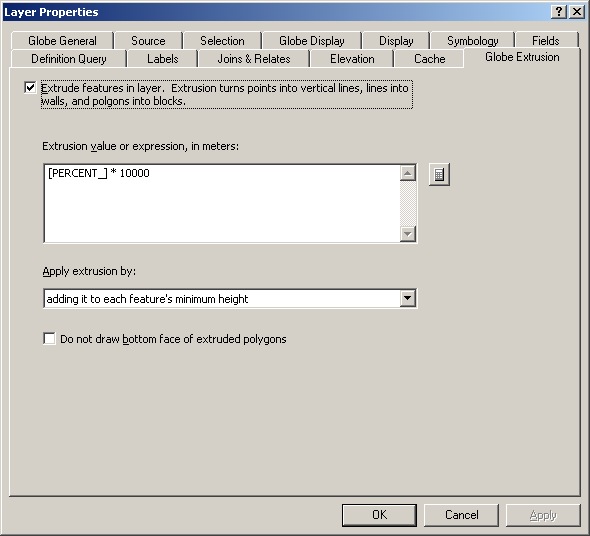 "PERCENT" represents the percentage change from 1990 to 2000, but note that it will be extruded above the surface of the Earth in meters. If a county increased by 22%, it would be difficult to see at only 22 meters high. I therefore multiplied it by 10,000, so that this county will tower 22,000 meters high.
After applying, I'm ready to analyze from all angles in 3D: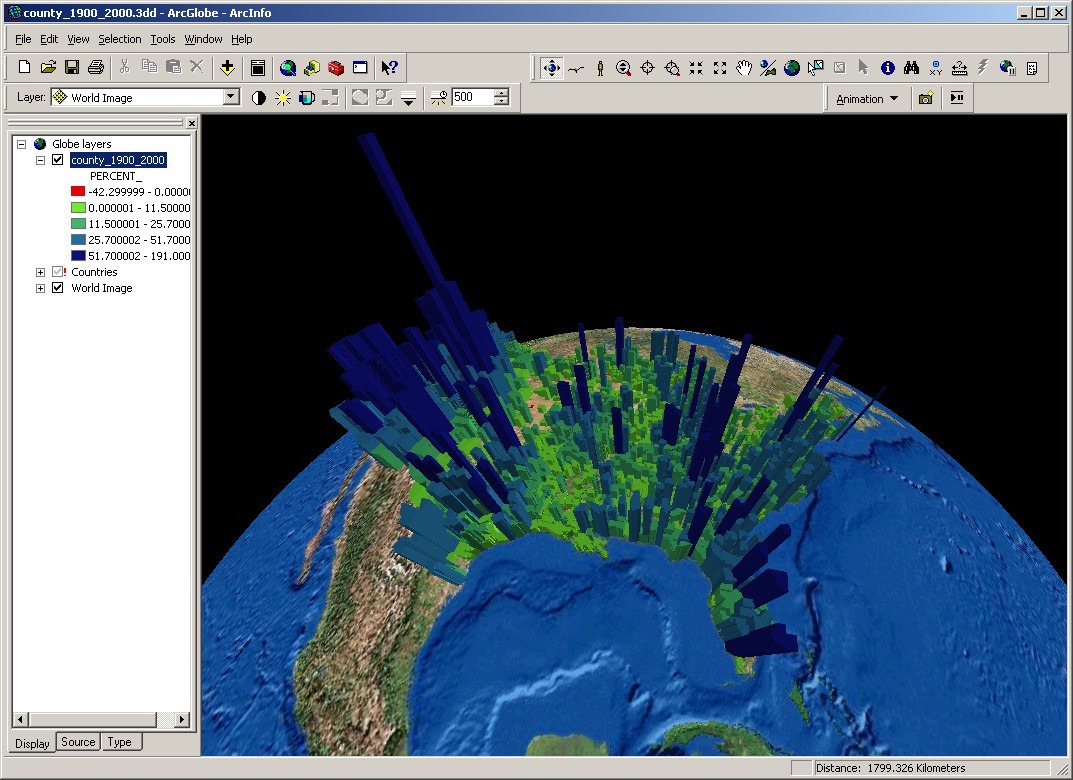 The advantage of ArcGlobe is that it looks and acts like virtual globe software, but is much faster because the data does not stream from the Internet, but resides and can be cached on the local computer.
ArcGlobe is a fast and easy way of helping students understand change over time in 3D.
- Joseph Kerski, ESRI Education Manager