Monthly Archives:
August 2011
In Training Services, much of the course development work this year has focused on the web, Virtual Campus training specifically. We now have more than 30 web courses available—and about a dozen more are baking in the oven as we speak. Topics include mobile GIS, Python, 3D GIS, the geodatabase, raster data, and spatial analysis using ArcGIS Spatial Analyst and Geostatistical Analyst.
At ArcGIS 10, web courses have gotten a facelift. They now feature demos, graphic slideshows, and interactive drag and drop activities designed to reinforce key concepts. Hands-on exercises are still the star of the show. Exercises give you practice applying the software to complete realistic GIS tasks and workflows. Everything has been wrapped in a new interface that's cleaner and more modern-looking.
We think the beauty of web courses is more than skin-deep, however. Virtual Campus training for ArcGIS 10 was developed using a modified ADDIE model and incorporates adult learning principles. Courses are shorter (about three hours), task-based, and emphasize problem-solving and practice (the two Ps) to achieve the course learning objectives. The demos and conceptual material preview and prepare you for the exercises. 
The demo below is from one of the new web courses, Using Raster Data for Site Selection (for ArcGIS 10). In the demo, Esri Educational Specialist Ryan Otto shows how the ArcGIS 10 fuzzy logic tools can help bring clarity to the uncertainty inherent to some GIS analyses.
What's also clear from the feedback we've received is that the web course makeover is a success. Next in line for a little nip and tuck are our popular (and free) live training seminars. Starting with today's broadcasts of Getting the Most Out of ArcGIS Explorer Online, we're improving the experience by using a Flash stream. Anyone with Flash on their computer can access the broadcast. We're also working on a solution to make recorded training seminars accessible on mobile devices. Look for that in another month or two.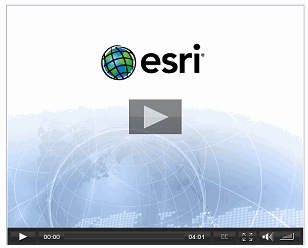 Watch the demo [4:01 minutes, 6.3 MB]