Monthly Archives:
October 2009
While anyone can use GIS tools to make a map, not everyone has a background in proper map design and cartographic theory. If decisions are based on inaccurate or misleading maps, the results can be disastrous. Creating and Publishing Maps with ArcGIS is a new instructor-led course from Esri that prepares GIS users to successfully complete a variety of realistic mapping projects, including designing maps for the Web.
In the interview below, course author Eric Gillett shares his thoughts about the course and how it reflects current trends in GIS mapmaking. Eric is an education specialist in the Training Services Content group. Continue reading →
Last week's post featured ArcGIS 3: Performing Analysis, an Esri instructor-led training course that teaches a five-step process for GIS analysis. Today's post shows how to apply that process using ArcMap and datasets from Esri Data & Maps.
Suppose you want to analyze access to health care services in Riverside and San Bernardino counties in southern California.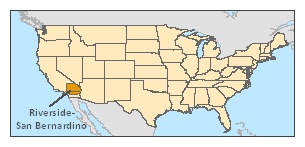 The five steps in the analysis process are:
Frame the question

Explore and prepare data

Choose analysis methods and tools

Perform the analysis

Examine and refine results
Step 1. Frame the Question
This step seems straightforward because typically you're assigned a project to obtain specific information. Some projects involve answering several questions derived from a high-level question. How you frame the questions helps determine which GIS tools and methods you use for the analysis. Continue reading →