Tag:
Weather
An enormous blizzard has left the midwest crippled, taxing resources scrambling to assist stranded motorists, deal with power outages, and remove snow. The huge storm has cut a swath from Texas to Maine closing schools, airports, highways, and impacting roughly 30 states.
You can keep an eye on the storm and current weather conditions and make your own maps using ArcGIS Online. Here's some of the real-time weather resources that you'll find.
At ArcGIS.com click gallery to view featured maps. You'll find a map showing the current snow forecast among those listed.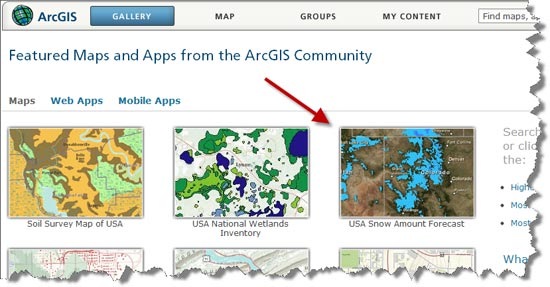 Opening the map we can see how things look at the moment. Looks like the area north of Boston will get more than 8 inches of snow, as shown in the snow forecast layer legend.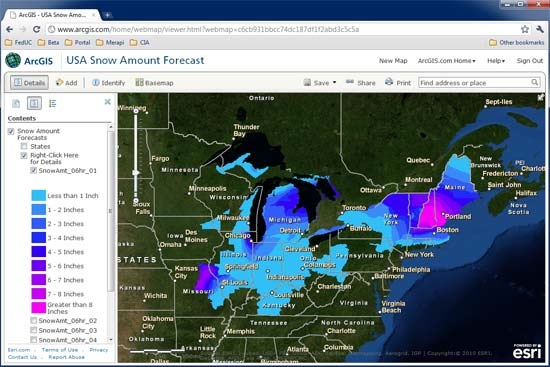 Where is this information coming from? Hover over the map thumbnail in the Gallery and click to view the details.

Viewing the map details we'll learn that the map is referencing a snow amount forecast service published by the National Weather Service (NOAA/NWS).
You can also mashup your own map by searching on keywords like "weather" and authoring your own weather map. Here's an example showing wind speed and direction along with maximum temperature forecasts.