Tag:
symbols
While preparing for a demonstration showcasing some new Geoprocessing tools, I found a way to have the outputs of a tool to use a different default symbol than what ArcMap assigns the result when added to the map.
To do this, in ArcMap, run the tool to get the result you're looking for, then open the Symbol Selector (single click on the symbol in the TOC). Next, change the symbology for the output to whichever icon/color you'd like to use, here I created a photo icon.  In the Symbol Selector window, click on Save As…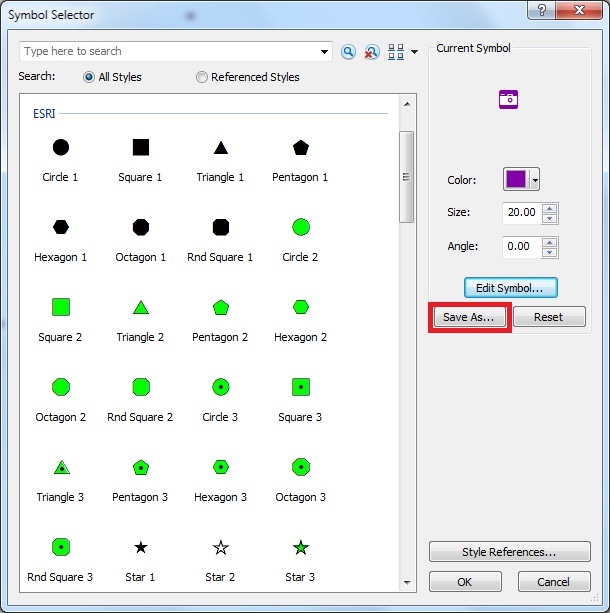 Next, name the newly created symbol with the same name as the output generated from the tool (ex, Photos).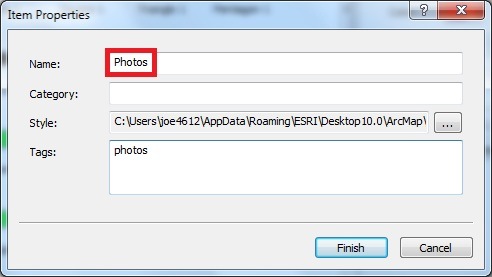 Now, when you run a tool that outputs to that geometry type and name, it will default the symbology to what you created.  The key is it must be the same name every time.