Tag:
Subscription services
The Living Atlas of the World is a collection of thousands of maps, data, imagery, tools, and apps produced by Esri and its partners, as well as ArcGIS users worldwide. It is a curated subset of ArcGIS Online items contributed and maintained … Continue reading →
Esri's Living Atlas of the World provides an amazing source of information for you to create maps and mashups, publish apps, and perform geographic analysis. Most of the layers in the Atlas are free to use, but some high-quality layers published by Esri's … Continue reading →
ESRI and Microsoft have jointly announced the availability of Microsoft Virtual Earth map and imagery content for ArcGIS Desktop and ArcGIS Server. ArcGIS Explorer is part of the ArcGIS Desktop family of products, and here's a preview of what these look like in Explorer: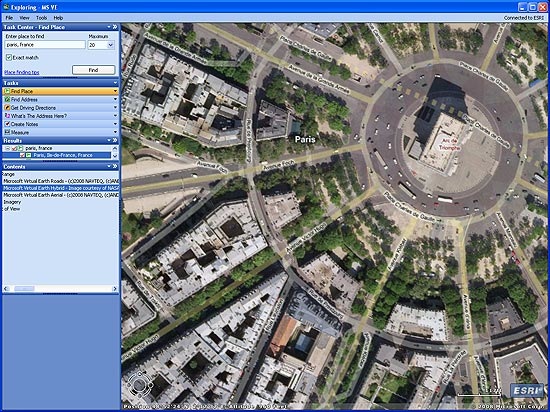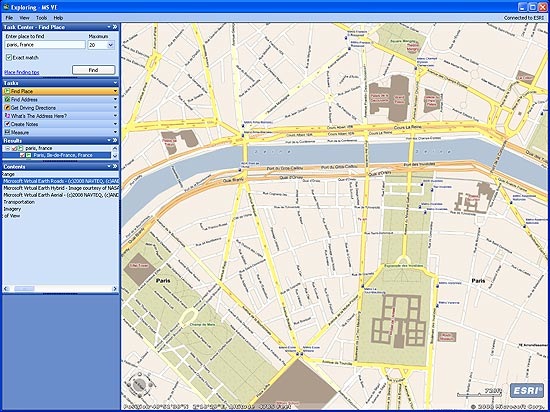 The services will include high-resolution street maps, imagery, and hybrid maps. Street map coverage is available for more than 60 countries and regions including North America, Europe, South America, the Asia Pacific region, and Northern Africa. Aerial and satellite imagery includes worldwide coverage, but varies by region.
These can be previewed at the ArcGIS Online content showcase and we'll be providing more information on availability and how you can subscribe in upcoming blog posts.