Tag:
Steeler fans
By Brent Roderick
Football fans are busy preparing for the biggest event of the year—the Super Bowl. Last year, an estimated 106.5 million people watched the Super Bowl—the biggest audience for a program in television history.
So just where are these football fans located?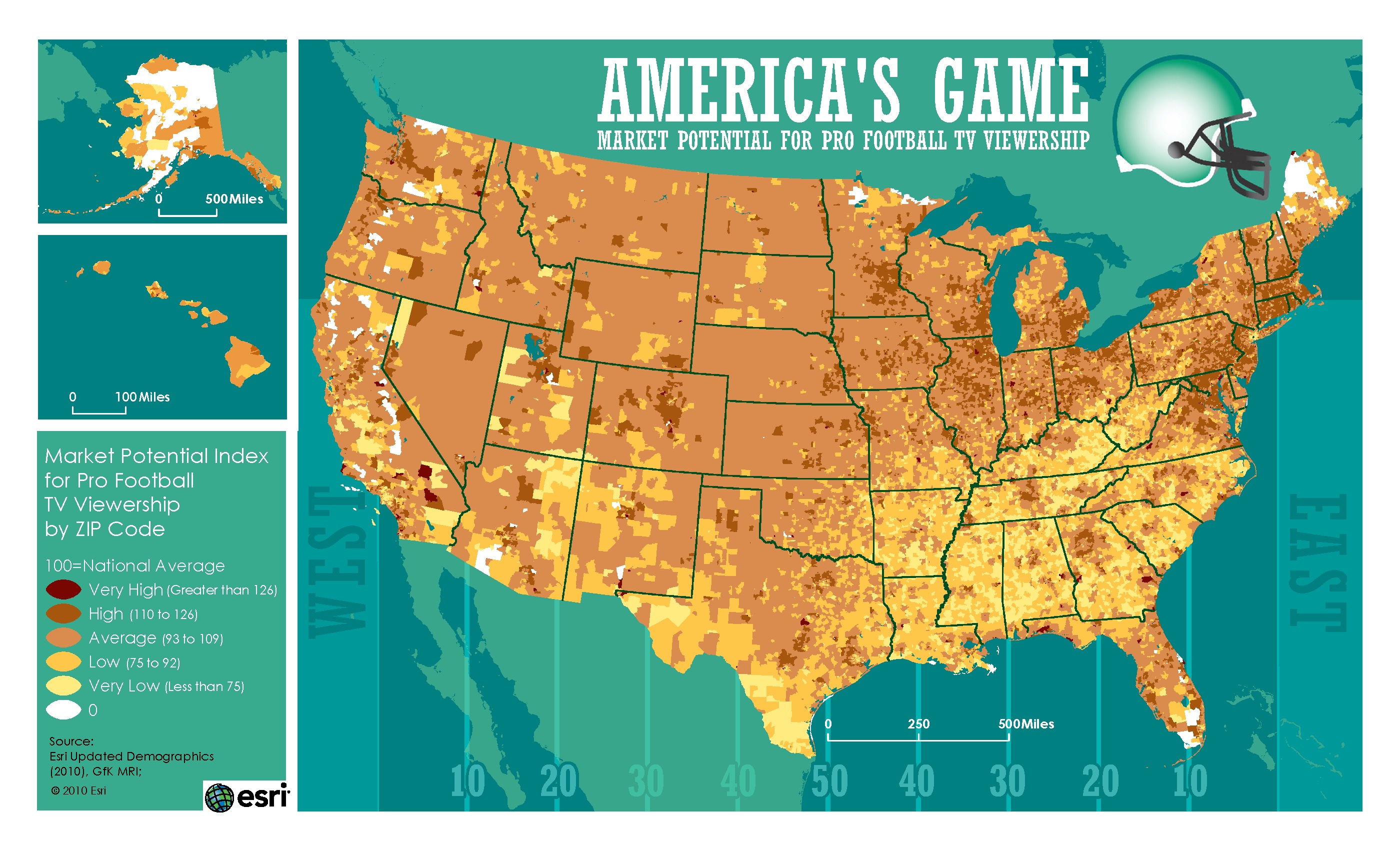 To find out, read Where are Pro-Football's Biggest Fans? to learn about how Esri's Market Potential data shows how television viewership of professional football varies around the United States.
Enjoy the game!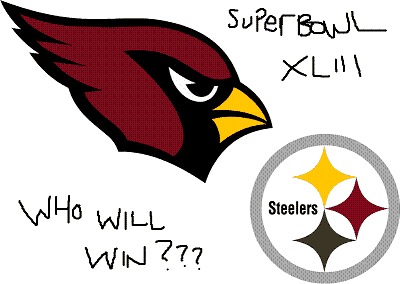 by Catherine Spisszak
With all of our attention on the upcoming Super Bowl, there are so many questions that we want answered – Who are you cheering for? Which team will win? Or my favorite question, what company will have the best commercial this year? But the age old question that haunts NFL fans is – Which team has the best fan base? Thankfully, Esri Data can reveal very interesting facts about NFL fans across the country.
The Esri Market Potential Data measures the likely demand for a product or service in a defined geographic area. The database includes an expected number of consumers and a Market Potential Index (MPI) for each product or service. An MPI compares the demand for a specific product or service in an area to the national demand for that product or service.
The MPI for an adult to watch a professional football game on television on the weekend in the Pittsburgh, PA metropolitan area is 108, or 8 percent higher than the U.S. average. The MPI in the Phoenix, AZ metropolitan area is 103 – still higher than the U.S. average, but not as high as Pittsburgh.
Watching the game on television is one thing…attending a game is another story. The MPI for adults to attend professional football games on the weekend in the Phoenix metro area is 113, compared to 99 in the Pittsburgh metro area. Therefore, it appears that people in Pittsburgh are highly likely to watch the game on television, but less likely than Phoenix residents to attend a professional game.
So, it appears that the debate over fan loyalty will continue and we can just hope that the game (…and the commercials) this weekend will be exciting. For more information about Esri Market Potential Data please visit – http://www.esri.com/data/esri_data/market-potential.html