Tag:
site selection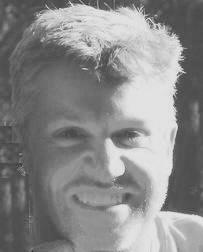 by Garry Burgess
We are pleased to announce the release of the Business Analyst Online Silverlight™ API. This new API enables you to create rich internet and desktop applications that utilize the powerful market analysis capabilities of ESRI Business Analyst.
The Business Analyst Online Silverlight API extends the capabilities of ESRI's core Silverlight SDK with methods to create trade areas, run demographic reports, produce comparative analytics and the like. This new API greatly shortens the development time for creating Silverlight applications that utilize the Business Analyst Online API and makes it easy to develop using Microsoft's Expression Blend and Visual Studio.
Version 1.1 of the Business Analyst Online Silverlight API is now available for download on the ArcGIS Server Resource Center.
http://resources.esri.com/help/9.3/BusinessAnalyst/Docs/OnlineAPIs/Silverlight.htm
The new Resource Center page for the Silverlight API includes:
Download to the Silverlight assemblies for the Business Analyst API
A complete set of developer documentation replete with downloadable code samples
Object Model Diagrams
A working live sample of the Silverlight API that demonstrates the use of several Business Analyst Online Silverlight API components
A link to download the source code for the sample application

Version 1.1 of the core ESRI Silverlight SDK is required to use this API. Details about ESRI Silverlight SDK including a download to the latest version can be found here:
http://resources.esri.com/arcgisserver/apis/silverlight/
Note – Silverlight 3 is now required with version 1.1.
Several blogs that illustrate how to use this new API will follow in the near future. Stay tuned!
The Business Analyst Development Team