Tag:
satellite imagery

by Sooria J
When you see a satellite map in Business Analyst Online or any other mapping software, have you wondered when the last time the images were updated? How updated is the image? If you are like many (including yours truly) who don't read the fine print it is hard to get these details on a mapping application. In Business Analyst Online, we understand that these details are very important to our users so we made it simple and upfront. Here's how.
Click on the Satellite map button, this will switch to a satellite map and open the menu below. In the menu, click the Image Dates checkbox.

This will open a dialog box and provide two bits of information. First, when the image was taken. In this example, the center image of this map (as represented by a crosshair) was last updated on 06/20/2009. Second, when hovering, the yellow tip icon "i" it gives you information about latest imagery update for whole of the images, this typically is done quarterly, every year.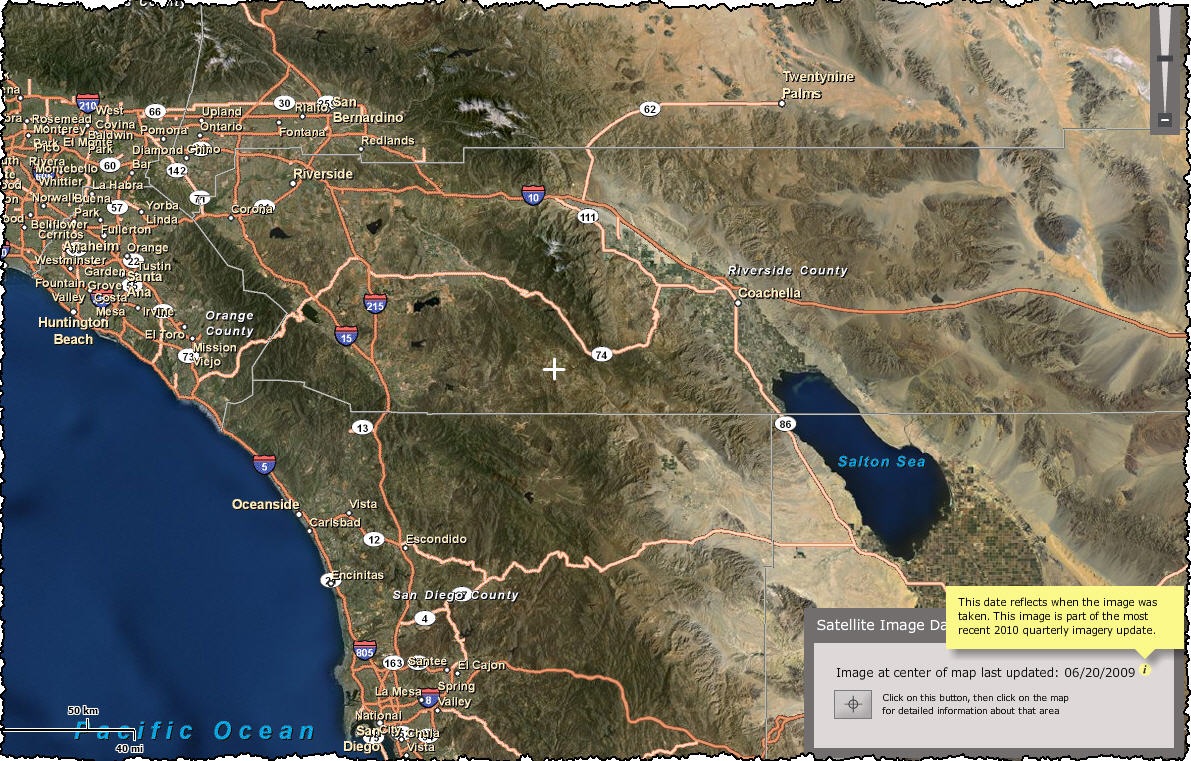 There are couple more interesting features. The images you see on satellite is not a single image as most people believe (including yours truly), it's a combination of multiple images (tiles) tied together to provide a complete map. In theory your screen could contain more than one image at a time and each of them could have been potentially taken at a different time, interesting huh? This normally happens when you are zoomed out a bit. We wanted to make it clear to you and provide the most accurate date of a tile so a button has been added to this dialog box. Click on this button and click anywhere on the map, a dialog box appears and provides the date of the clicked point. This will also apply a fill to the map to give you an idea about the size of the tile. As I mentioned earlier, the images in a given screen could have more than one updated date for each as shown in this screenshot below.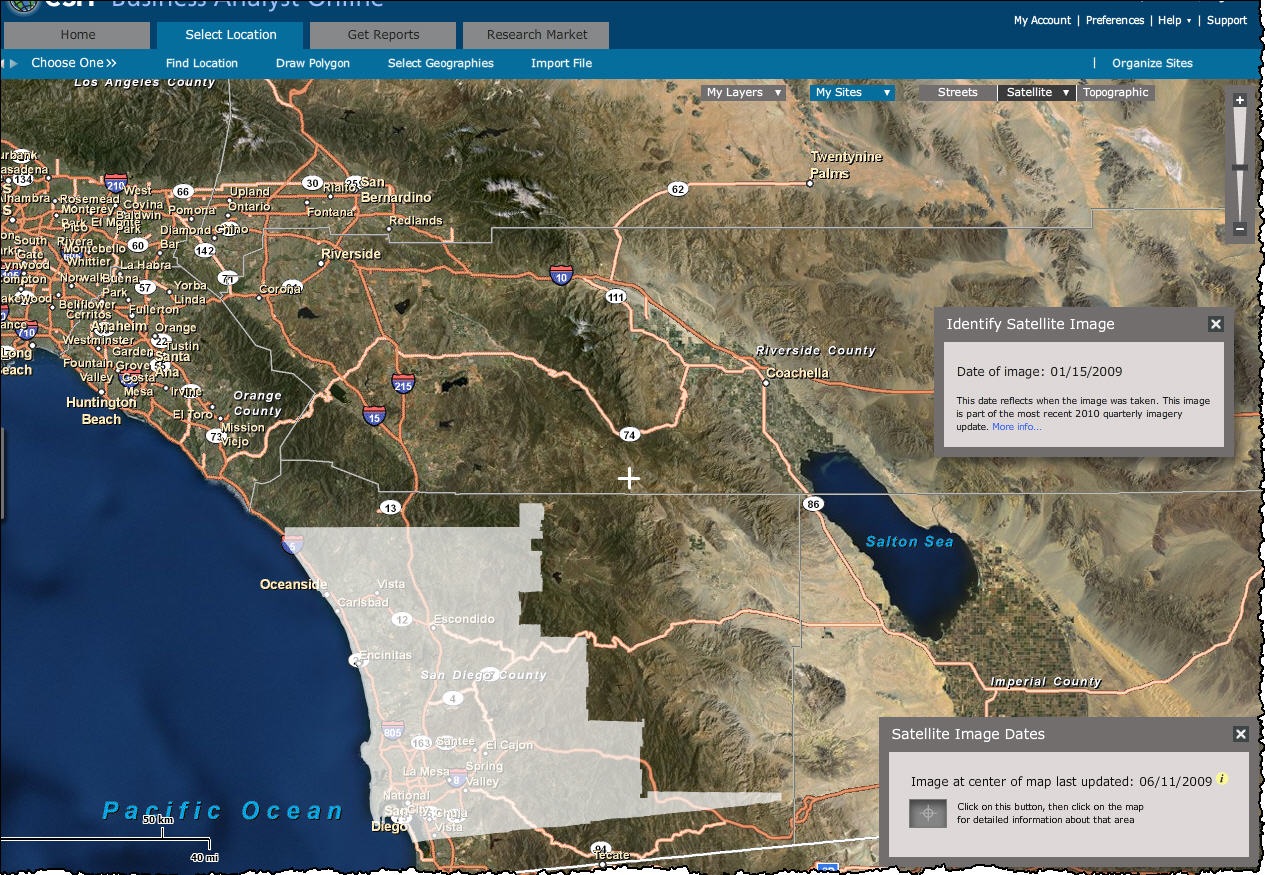 We think this approach will give you flexibility and accuracy needed in satellite maps.
Hope you find this helpful. Later!
Sooria.