Tag:
Rasters
There's a wide variety of tools (some new with the build 1500 release) and properties available for you to adjust and enhance raster files and image services you use in ArcGIS Explorer Desktop. Here's an overview of the tools and properties available, and how you might use them.
Local raster files
To add a local raster file click Add Data, then chose Raster Data as shown below: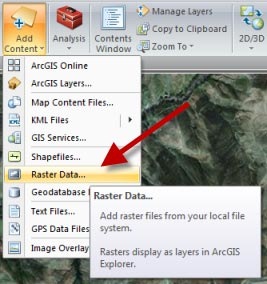 ArcGIS Explorer supports the display of many different raster formats, including: IMG, BMP, JPEG, PNG,TIF, MrSID, and many more. You can find a full list of supported image formats in the help.
Once you've added a raster it will appear in your contents. This one we've chosen is an RGB file and has a black area of "no data" around it.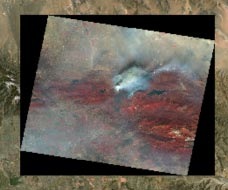 We can remove the unwanted black area by setting the RGB transparency value for the image. Specify the value, then check the box to set that value transparent. Note that all pixels with your specified RGB value will become transparent.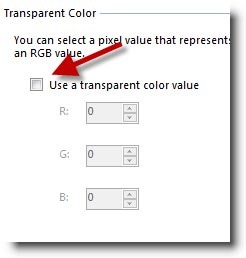 Here's the image after setting the transparent value to RGB 0 0 0: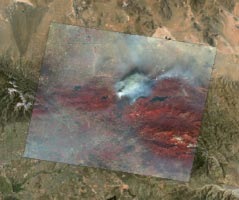 With the raster layer selected in your contents, you can click the Tools tab where you will find the Transparency, Enhance, and Swipe tools in the Effects group: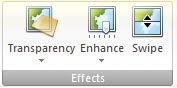 Enhance was newly added with the release of build 1500, and can be used to adjust gamma, contrast, and brightness.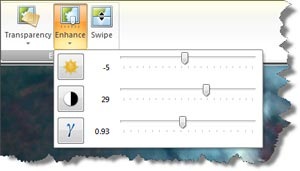 You'll find more details in the control layer appearance help topic.
Image services
Image services are new with ArcGIS Server 10, and provide access to raster (and image) data through a Web service. The source of the raster data can be a raster dataset from a geodatabase, a file on disk, a mosaic dataset, or a layer file referencing a raster dataset or mosaic dataset. Publishing a mosaic dataset as an image service requires the ArcGIS Server Image Extension. Once you publish the raster data to your server, you can use the resulting image service in ArcGIS Explorer Desktop the same way you would add any other GIS service layer.
When you connect to a GIS server that publishes image services, you'll see them shown with a unique image service icon like that shown below for the Davidson_County image service: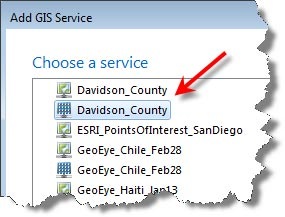 The same Effects tools described for local rasters above apply to image services.
You can set other image service properties by selecting the image service layer in contents, right-click to view the layer properties, and then choose the Image Service category as shown below: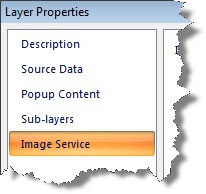 Image service properties can be used to interact with the server, allowing you to specify a variety of image properties and options. The properties do not change the image on the server, but rather control how it is sent from the server and subsquently how it is displayed in ArcGIS Explorer.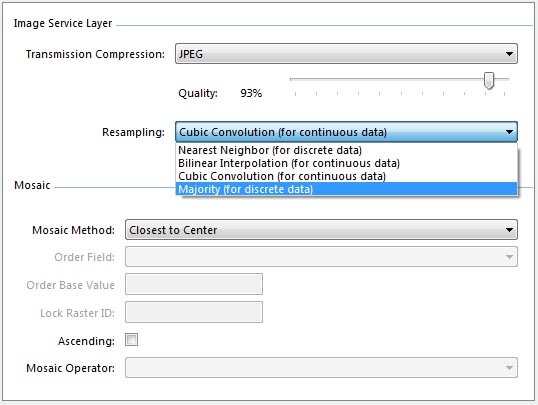 Transmission compression allows you to change the image compression – more compressed image services will be quicker to display, but will affect image quality. There are more options for resampling and mosaic method, all discussed in detail in the specify properties for an image service help topic.