Tag:
query
Yesterday's magnitude 5.8 quake, centered in northern Virginia, shook a vast corridor along the East Coast. The temblor prompted us to take a closer look at the USGS hazards map service, one of many published by the USGS on ArcGIS Online.
First we started Explorer Online and opened a new map, then searched for "USGS hazards" to find the USGS Natural Hazards layer which we added: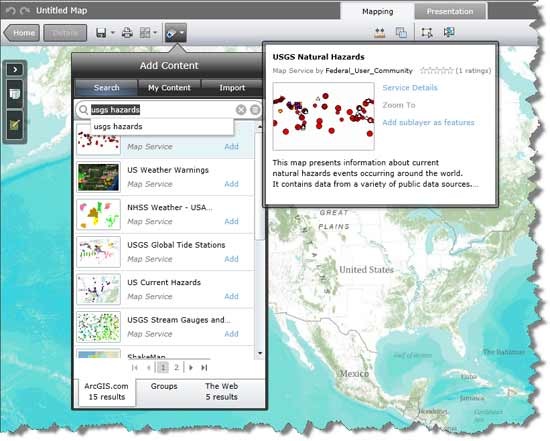 This service contains several other feeds relating to hazards, including volcanoes, hurricanes, wildfires, and more. But we were only interested in the quakes so we opened the layer details to turn the other layers off: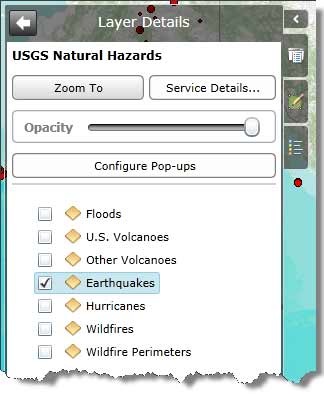 How often is the data updated? It was easy to find out by clicking Service Details which opened the service description from the source at usgs.gov.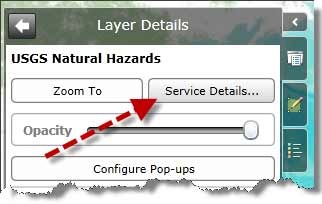 The well-documented service included a link to a USGS website that provided information about the various hazard information sources and update intervals. We learned the earthquakes are updated every 10 minutes, and the service includes all that have occurred in the past seven days of magnitude 2.5 or greater.
The quake was a 5.8 (downgraded from the originally reported 5.9) and we were wondering how many other quakes of equal or greater magnitude might have occured over the past week. To discover this we used an Explorer Online query.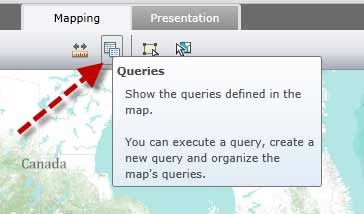 Clicking New Query we chose Earthquakes from the list of sublayers from the USGS: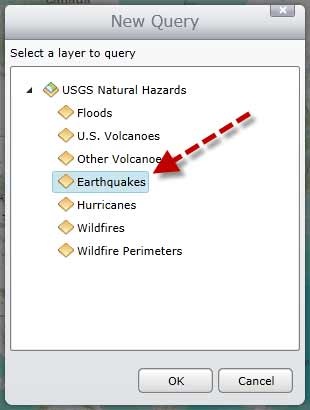 And constructed our query to find those of magnitude greater than or equal to 5.8 by choosing the field, operator, and value as shown below:

We could have chosen to "hardwire" the query to the 5.8 value, but we wanted a little more flexibility so we decided to enable the user to enter the value they want by accepting an input for the magnitude. We checked the box to prompt for value and entered a prompt string and hint as highlighted below:

When executed the query results will be displayed along the right of the map.The currently selected feature in the result list is highlighted in red, others matching the query are highlighted in blue. The sample map shown below includes two different earthquake queries.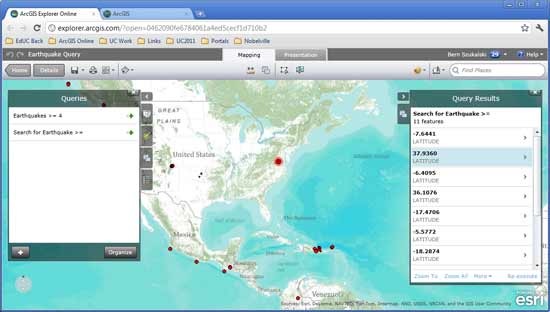 To show the queries saved with the map click the query button: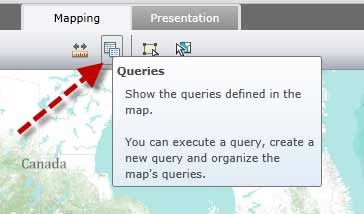 For more information see the following help topics:
Display and examine query results