Tag:
Graphics Card
Here's a few tips before you get started with the new release.
Check your system requirements
Before you install you will want to check out the latest system requirements. You might need a few updates that are listed in the requirements (such as Microsoft .NET 2.0 Framework SP1 or equivalent) and the installation will let you know if you don't currently have those installed, and will point you towards where you can find any needed updates.
The ArcGIS Explorer Installation Guide also has lots of useful information and more details about the requirements and where to find updates, and includes advanced instructions for deploying ArcGIS Explorer for system administrators.
Make sure you've got the latest and greatest graphics card drivers
It's always a good idea to check for graphics card driver updates, and to ensure the best experience with the latest ArcGIS Explorer we highly recommend that you do this first. If you experience difficulties on startup, or seem to notice very sluggish performance, this is usually caused by outdated drivers and a simple update will get you going. Just visit the Web site for your computer manufacturer, or graphics card vendor, or check with your system administrator to ensure that you're up to date.
Check out the What's New
This latest release of ArcGIS is… well… quite different than the previous release, and while it supports the same features and capabilities there's also quite a lot that's new. You can check out the What's New Web site, view the What's New video, play the What's New slide show, or check out our What's New blog post show to familiarize yourself with these new features. And stay tuned to the blog, as we'll be covering all of these and how to get the most out of them here.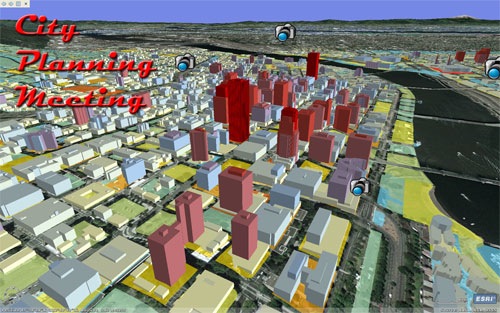 Stay tuned to this blog
We'll be publishing a whole series of how-to posts here, covering the basics for beginners as well as advanced topics for ArcGIS Explorer veterans and programmers, so make sure you check back often.
An easy way to stay tuned is to subscribe to the ArcGIS Explorer Blog's RSS feed. You may also want to stay tuned to other blog feeds, and we also recommend the ArcGIS Online blog. ESRI has a Web site listing all product blogs and their feed subscriptions.