Tag:
Explorer Desktop
ArcGIS Explorer is a free, downloadable GIS viewer that provides an easy way to explore, visualize, share, and present geographic information.
The latest release of ArcGIS Explorer builds upon previous releases and adds new features that make it a great choice for providing wider access to your geographic information and GIS capabilities. These new features include the following:
GPS Integration
Any GPS device (NMEA compliant) can be connected to ArcGIS Explorer to collect data. GPS data can be collected at the click of a button, or collected at specified regular time intervals. Explorer also includes tools to manage and display waypoints, tracks, and routes, which are stored and managed as notes.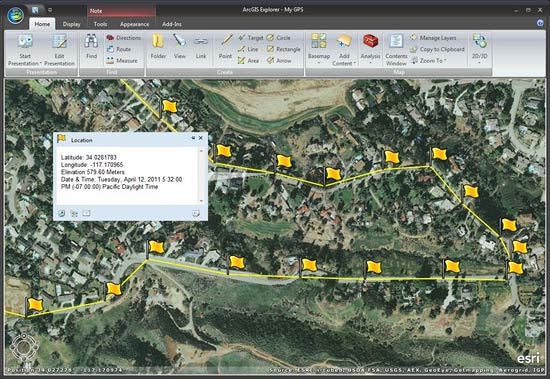 Spatial Selection
Any shape can be used to query features using spatial operators like contains, intersects, within, and more. Existing notes can be used, or you can interactively draw a shape as input for the spatial query.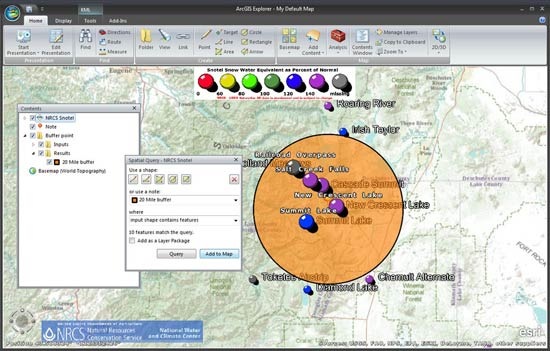 Raster Georeferencing
When adding raster files (TIFF, JPEG, PNG, GIF, BMP), if the coordinate system has not yet been defined the user will be prompted to georeference the raster by interactively establishing reference points from the raster to the basemap.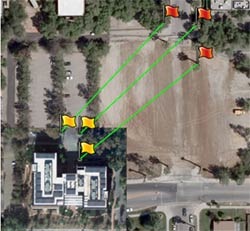 Geotagging
Photos that are already geotagged can be added directly to the map. Non-geotagged photos can be interactively geotagged. The geotagged photo is used as the marker symbol and the popup will automatically display the photo.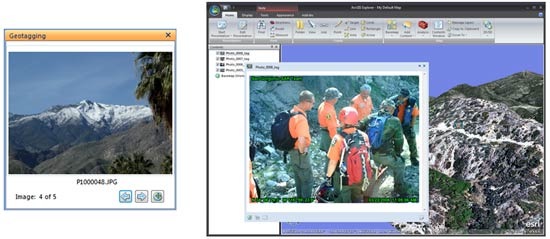 Legends in Contents
Legends can now be displayed directly in the table of contents by clicking the layer name (formerly they were displayed in a separate window).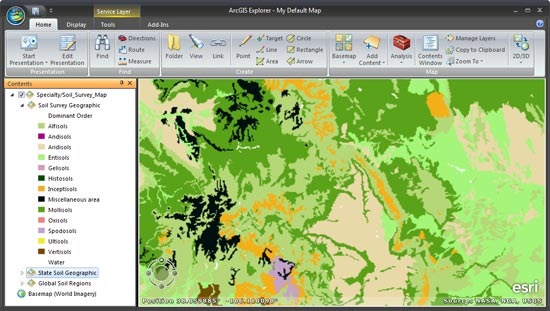 Portal Connections
Connections to portals other than ArcGIS Online (on-premises ArcGIS Portals) can be managed via the portal connection manager. When connected to a different portal, functions such as Add From ArcGIS Online and ArcGIS Online searches work directly against the specified portal.
Other Features and Improvements
Improved sublayer control; you can toggle on/off sublayers after connecting to the service
KML improvements, including spatial selection against KML
Query by attribute for layer packages is now supported
Control-click supported to toggle all layers in the map
Shift-drag now defines zoom box in both 2D and 3D mode
Separators can now be added to tabs in application configurations to enable better tool organization
Improved layer cache management; layer tools now include refresh for individual layers
Updates for ArcGIS Online
Use in terminal servers (e.g., Citrix Xen App) now supported
Updated help, and miscellaneous bug fixes
For more information and to download ArcGIS Explorer:
ArcGIS Explorer Resource Center
ArcGIS Explorer detailed download information
(including system requirements and more)
ArcGIS Explorer product information at Esri.com