Tag:
Esri Data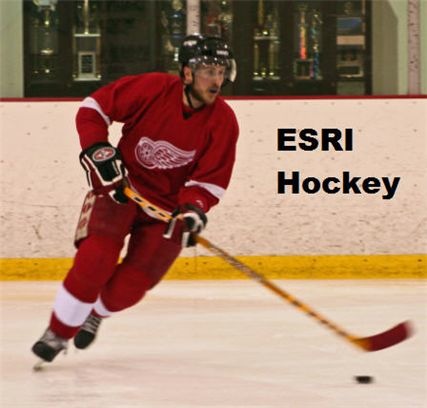 by Kyle Watson
Ah the BIG TEN.  The major collegiate athletic conference that isn't vewy good at math (currently 11 teams) is looking to add a 12th.  Who will it be?  The rumored suspects are Missouri, Rutgers, Pitt, Syracuse, Cincinnati, Iowa State, and Notre Dame.  I've even heard the Detroit Lions threw their name in the hat?
So let's have some fun using Business Analyst Desktop to analyze the potential suitors.  First, I added the existing and potential conference locations using the "Store Setup – empty layer" feature.  There I went clicking on the map, building a database, all the while using the ArcGIS Online imagery to pan and find the college campuses.  Then I added all the respective states using the Standard Levels of Geography Trade Area tool.  Here's a nice map showing this: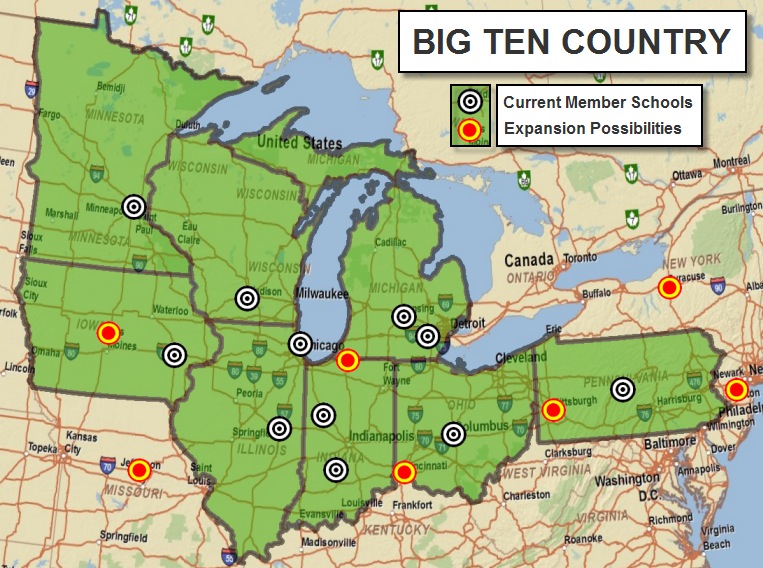 I then went a step further by looking at the traditional recruiting grounds, those within a 3 hour drive from each school.  I created Drive Time Trade Areas to do so.  This is giving me a pretty good idea of who might be following my football and basketball games – that ole brand loyalty if you will.  Continuing on I load the top-35 U.S. television and radio markets.  Because in the end the conference brass wants more people watching games – AND watching the ads that pay the bills.  So as you can see below there are some key markets (areas in black) that the BIG TEN is missing out on.  The addition of Missouri or Rutgers would introduce sizable new revenue streams.
But just how sizable?  How many people can I reach?  Let's use the Market Ranking Report find out.  If I analyze current population for new top-35 U.S. television boundaries within 3 hour's drive of Rutgers and Mizzou I can see there's real opportunity to be had.  If I add a Rutgers – I potentially am adding about 32 million people.  With one school I am adding nearly half of the ENTIRE population of the existing BIG TEN coverage area (There's 68 million, I determined this using Business Analyst's Spatial Overlay tool).  Or a Mizzou will give me nearly 6 million new viewers/fans/alums/couch potatoes/merchandise purchasers – this is still a large figure.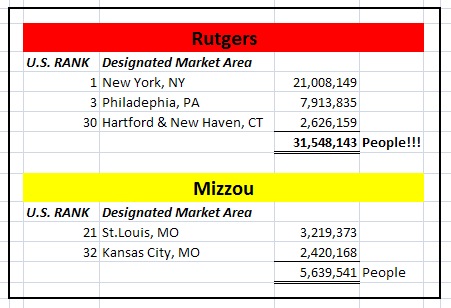 To close out – let's take a look at the "geographic approach" and stay within our backyard.  Because well, Rutgers is a world away from typical BIG TEN Country in New Jersey (do you like taking 2-hr bus rides to class across their billion urban campuses?) and Mizzou – they're doing just fine in the Big 12 (and uh, there are no Z's in Missouri, sorry.  Math is one thing, spelling is another – fail).  Let's get back in our existing BIG TEN recruiting land and pick the logical choice.
That leaves us with Notre Dame.  It makes too much sense that it hurts, doesn't it?  Yes they turned their nose up at an expansion offer in 1999 and have their fat TV contract with NBC.  But seriously Notre Dame, your team has been AWFUL – it's not the 1940s and you need the conference now.  Need another reason, get this – the central most location of all existing schools (using the Mean Store Center tool in Business Analyst) is 20 miles west of South Bend!!!  That's your 12th team.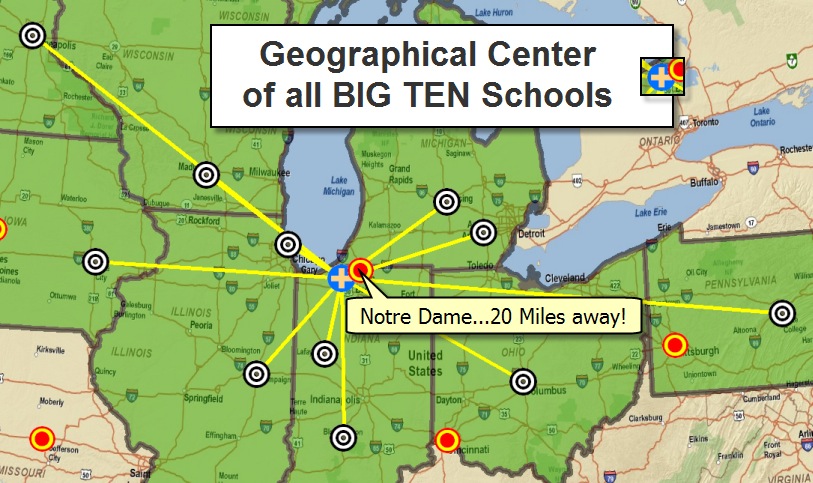 Hope you found this informatively fun…and how you can apply some real tools and workflows.  Go Spartans!
Kyle