Tag:
Esri Data

by James Killick
When I joined the ArcGIS Business Analyst team about a year ago I was astounded by the depth and breadth of data that we ship with the Business Analyst products — over 11,000 variables on current year and five year forecast demographics, thousands of variables on consumer spending habits, over 12,000,000 businesses, crime data, traffic congestion data, banking data — this list just goes on and on and on.
If you want to see just how insane it gets take a look at this: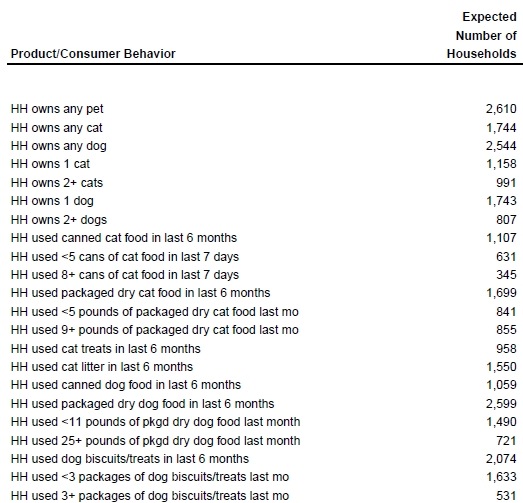 Households that used three or more packages of dog biscuits in the last month?? You're kidding me?
It turns out we're not just creating all this data for fun. It's actually vital for learning where a business can be successful or determining ways in which a business can be made more successful. You can use it to laser focus your marketing … or to help you decide which product lines to carry in a store … or to help determine whether a particular location is still viable for business.
If you want to see more drill down to the Esri data pages on esri.com at http://www.esri.com/data/esri_data
Have fun exploring…