Tag:
earthquake
Bing Maps recently updated their aerials and hybrid basemaps to include post-tsunami imagery for Japan. Esri has also acquired detailed pre-tsunami imagery for several areas from GeoEye that are being used for custom Web apps as part of ongoing disaster response work.
I decided to have a look at these image services and using Explorer Desktop's swipe tool I was able to compare the before and after imagery.
First, I chose the Bing Maps Aerial basemap from the built-in basemap gallery. This is the service that's been recently updated by Bing Maps to include the post-tsunami imagery.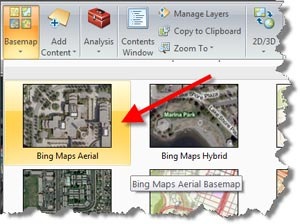 Next I connected to the Esri server that is publishing the pre-event GeoEye imagery (this service is not currently public) by choosing Add Content, then choosing GIS Services, then entering the URL path to the service.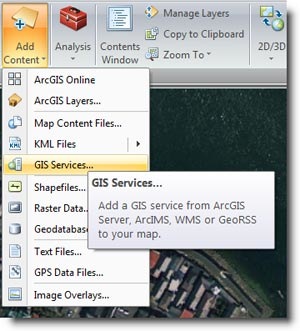 Next I made the pre-event imagery service visible, highlighted it in the map contents, clicked the Tools tab, and clicked the Swipe tool:

Using the swipe tool the before and after differences in the devastated areas could be viewed. The "before" imagery is somewhat obviously on the left in the screen captures below (click to view a larger image):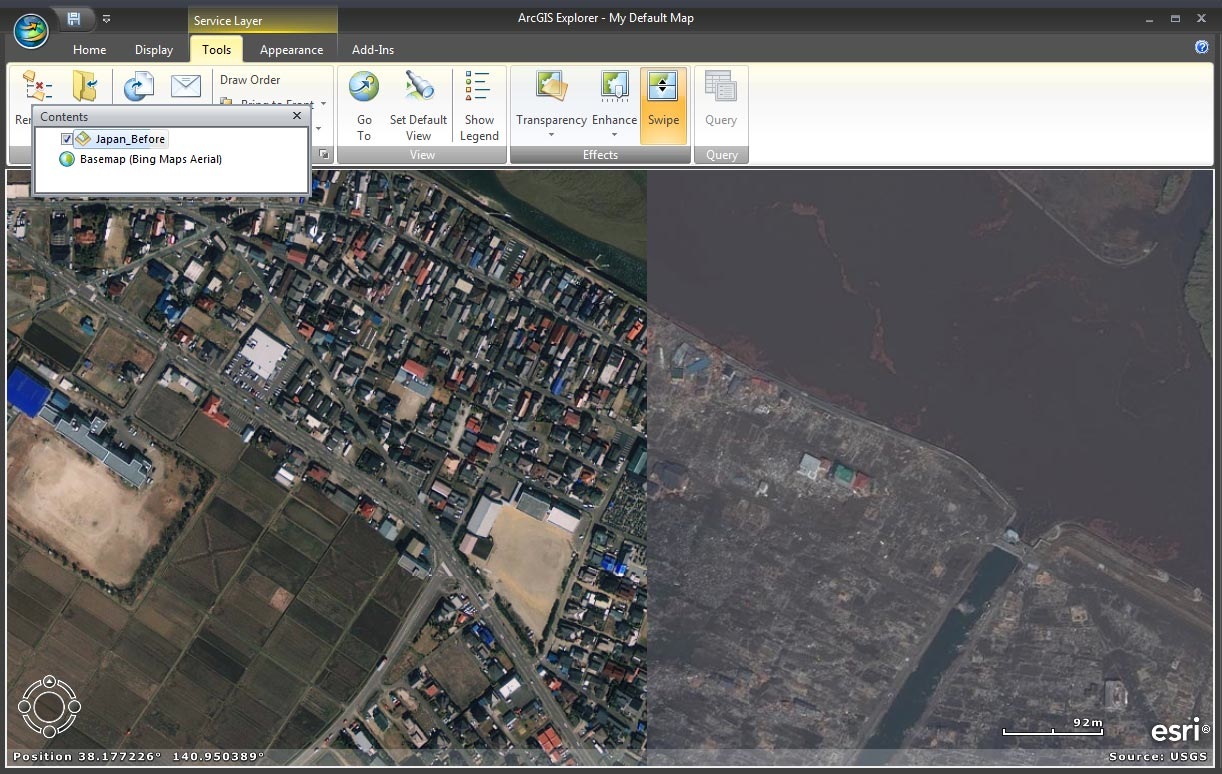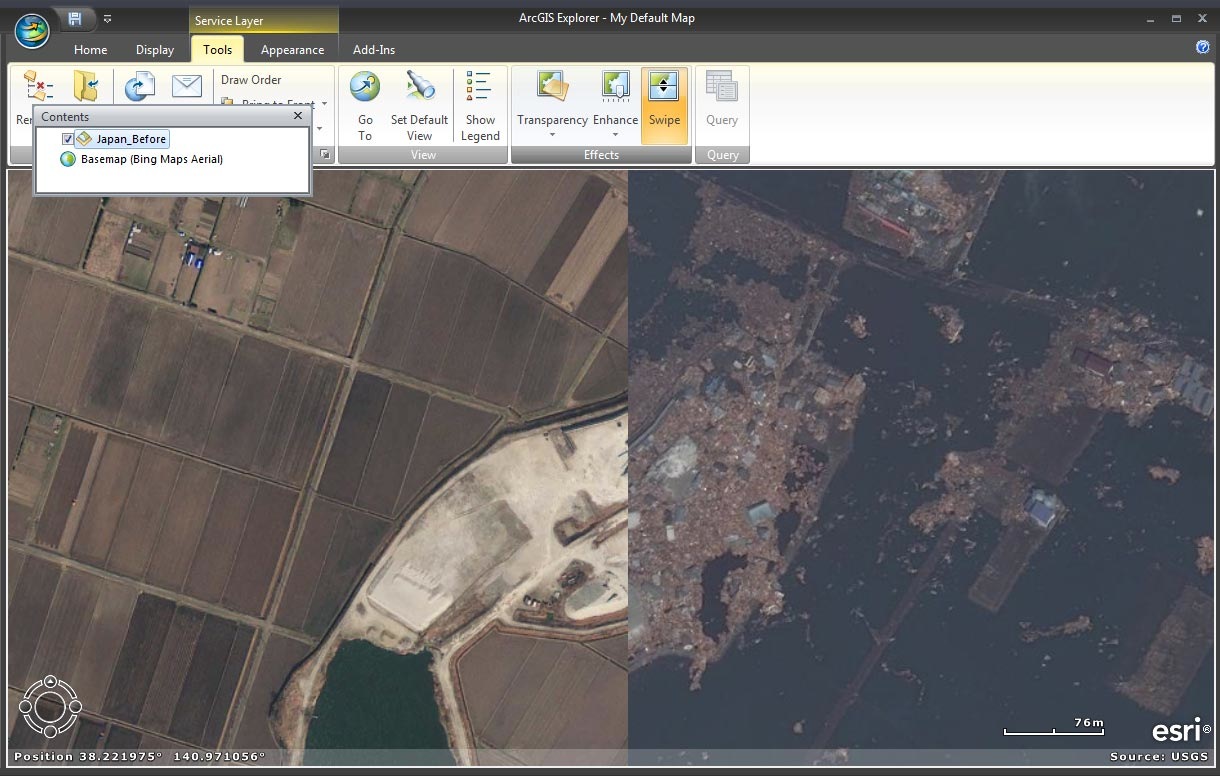 For more information on swipe see the control layer appearance help topic.