Tag:
demographic data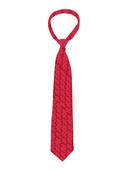 by Catherine Spisszak
While on my normal last-minute rush to buy Father's Day gifts last night, I realized I was again faced with predicament of buying presents for men that have everything and ask for nothing. The classic gift ideas include clothing, tools or sporting equipment; however, my father could probably circumnavigate the earth three times with all of his ties and I think he has the #1 Dad coffee mug in every color.
In the spirit of Father's Day, let's investigate consumer spending on the typical gifts for dad.
In South Padre Island, Texas, households will spend $321.72 on average on men's apparel in 2009.
In Shaver Lake, California, the Spending Potential Index for shaving needs is 88 (ironically, 12% below the national average – an index of 100 represents the national average).
In Tool City, Texas the Spending Potential Index for power tools is 51 and 76 for hand tools – again, both below the national average.
Households in Fisher Island, FL will spend $27 on average Hunting and Fishing Equipment in 2009, 30% lower than the national average.
Finally, dads in Chevy Chase Village, Maryland can look forward to higher price presents. That area boasts the highest Spending Potential Index for both television purchases and photo equipment and supply purchases at 450 and 425 respectively.
To find out what other goods and services are represented in the Esri Consumer Spending database, please visit http://www.esri.com/data/esri_data/index.html and a special Happy Father's Day wish to all the dads out there.