Tag:
color
By Aileen Buckley, Mapping Center Lead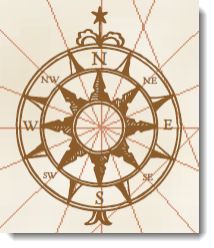 In ArcGIS, symbols are used not only to draw and label geographic features, but also to display various map elements, such as legends, scale bars and north arrows. They are also used to display any graphics you may add to the map, such as bounding boxes, logos, and text.
Because they are used so extensively, you may sometimes want to create your own symbols. Before you do this, it would be helpful to understand the basic building blocks of symbols.
There are three primary building blocks—fonts, colors, and pictures. To help you gain a deeper understanding of these basic building blocks and how they are used in ArcGIS symbols, we have written a series of three blog posts, each of which is dedicated to one of the building blocks. Continue reading →
Posted in
Mapping
Tagged

Caribbean, cartouche, coastal rake, color, font, hillsign, ocean art, picture, rhumb line, Sea, symbol
2 Comments