Tag:
California fires
You've seen several posts here regarding Explorer and ArcGIS Online services that we've put up to support some of the work being done at the various Operations Centers. But that's only a small part of the huge amount of GIS work that is happening, and will continue to happen over the coming months.
The initial GIS efforts centered around mapping the current status of perimeters and managing assets that were responding. Many status maps were authored. Here's an example of one of those maps created by the California Office of Emergency Services.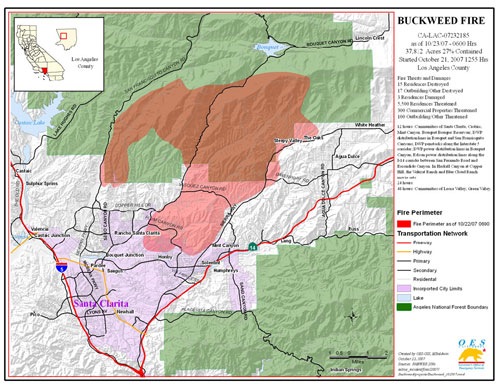 ArcPad is currently being deployed in the field for damage assessment activities. Data is checked out, taken into the field, field data is collected, then brought back to the operations centers for check-in. Georeferenced photos are also being managed as part of the damage assessment activities. Here's ArcPad in the field at the Malibu Fire yesterday.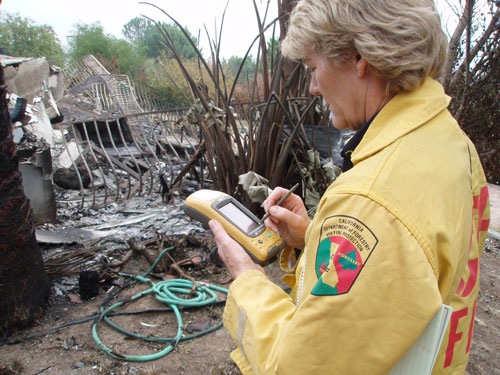 And a large amount and variety of data is being collected, processed, and managed using ArcSDE, including parcel data and the latest high-resolution imagery to help delineate burn areas. These services are being published via a non-public, secure site using ArcGIS Server. Here's a screenshot showing the current Fire Portal application which uses the out-of-the-box ArcGIS Server Web Mapping Application. ArcGIS Explorer applications in use at the various command and operations centers are also leveraging these same services.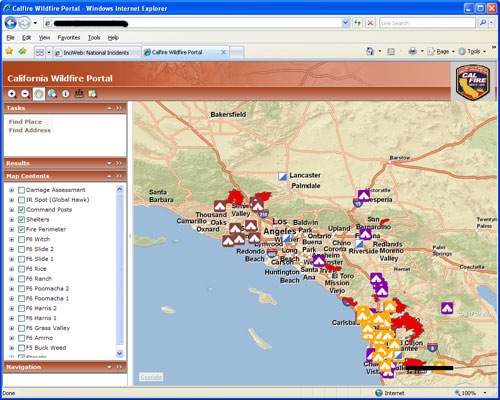 The GIS work being performed by the various agencies and volunteers is making a big difference.