Tag:
business GIS

by Jeff Hincy
With the upcoming release of Business Analyst 10, I thought I would give you a sneak peak at the new report styles. We are revamping some of the existing templates, removing some of the redundant templates, and adding new ones. Here is what the new Demographic and Income report will look like (note: this is currently available on BAO with 2010 data).
This is page 1 and you can see the new header and footer styles are completely customizable and you can duplicate the style for your custom templates.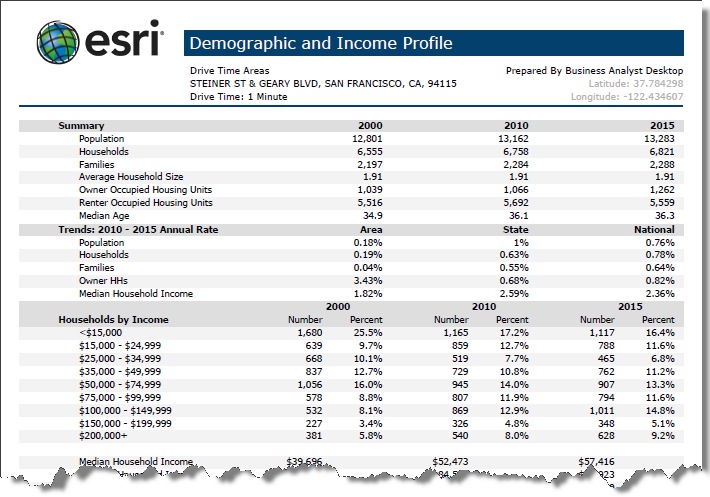 Here is page 2 with the new charts and graphs style.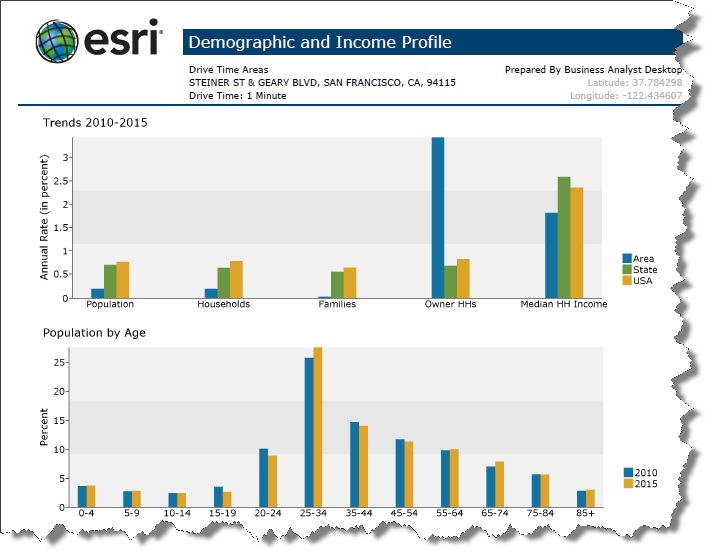 Now you may be asking which ones will be removed and why. After installing Business Analyst Desktop, you will immediately notice that some reports are no longer available. These were removed to reduce redundant data and replaced with new, better designed reports that more efficiently cover all the data.
Here is a list of the reports that will no longer be shipped with the product.
Age
Comprehensive
Comprehensive Trend
General
Household Summary
Multi-Area Report
Population
Race Report
Jeff