Tag:
Business Analyst Suite

by Sooria J
Preferences is a section in Business Analyst Online which, in my opinion, is a "treasure". It provides shortcuts to make your life easier. Let's review them one by one.
General
This section gives you options to set the default tab to open when the app loads initially. If you are a user who is more concerned with getting reports, you can set this up and save an extra click (it adds up you know!) so the application opens to the Get Reports tab every time. The same can be done for other sections too.
Select Location
This section is for setting up your study areas. If you always work on a particular area such as a city or county, you can set it here. When you open the Select Location or Research Market tab, the map will be automatically zoomed in to your favorite location and ready to go. In the second section of this page, you can set the default values for the rings, drive times and donuts. Also the fill and border color for each type of study area can be set here. By setting these, anytime you create a site your sites will have the colors you chose. Remember you can always click on the Restore Defaults button to restore the default settings.
Research Market
All your needs for a color coded map can be set here. You can pick from the wide range of our beautiful color ranges, transparency setting, methods, border thickness and color.
Logo
Inserting your own logo is important to you and we understand that. So there is functionality to allow you to upload multiple logos and use them in reports and maps. The preview of the logo is shown and gives you an idea of the size of that the logo will be in the report.
Reports
This section lets you pick the report default format, either PDF or Excel. You can also choose to receive an email of the reports you have run by selecting this option and inserting your email address. Ability to send copies to colleagues and clients can be done using the CC field. You can also add a subtitle to the reports here too.
Favorites
I have provided details about Favorites in my blog post titled Favorites is my Favorite. Managing your favorite reports list can be done here. You can add, delete or change the order in which the reports are run in the favorite reports.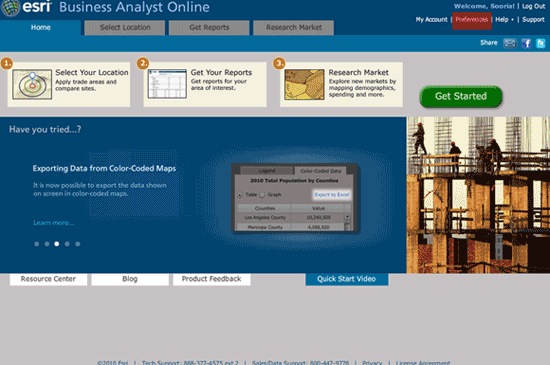 Let us know your thoughts on these feature and any other shortcuts you would like to have added.
Later!
- SJ