Tag:
Business Analyst Desktop

by Jeff Hincy
Have you ever wondered how film makers get all that fancy imagery in their movies? You would assume it costs thousands of dollars and they have to jump through hoops to get it. Well you too can be a multi-million dollar film maker with the imagery that comes standard with Business Analyst Desktop.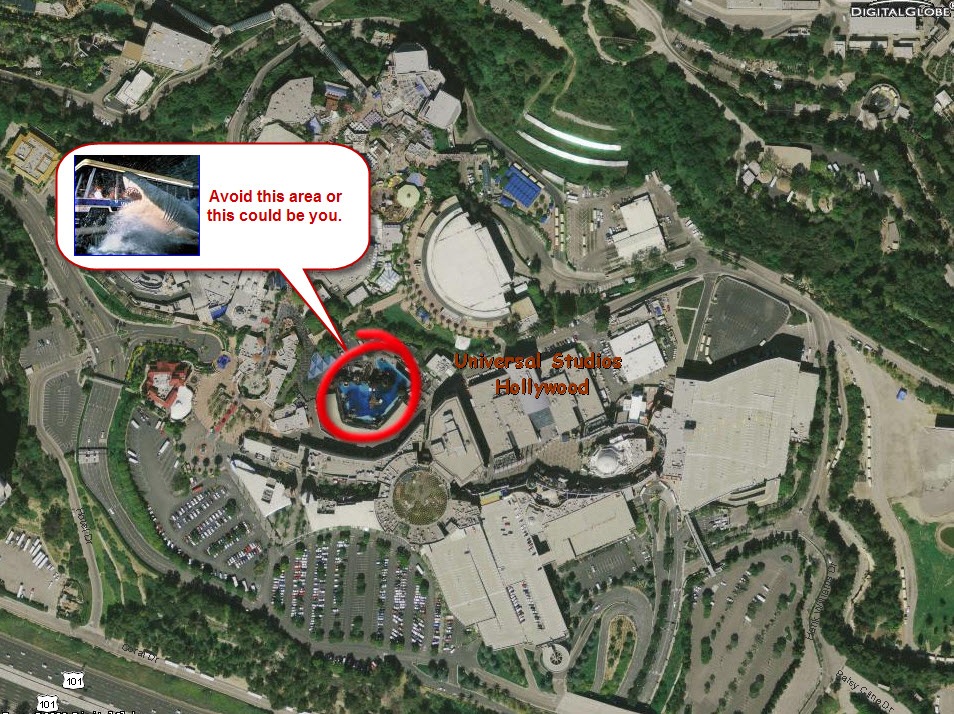 Ok, well maybe that is not entirely true, but you can access some of the latest satellite and aerial imagery with the click of a few buttons. The ImageConnect toolbar in Business Analyst Desktop is a gateway to some of the best imagery in the business provided by DigitalGlobe.
Recently we have added a new dataset of imagery to Business Analyst through the ImageConnect toolbar. It provides our clients with the most up to date imagery that DigitalGlobe has to offer. It ranges from complete aerial coverage of the United States at up to 1 meter resolution to .3 meter satellite imagery taken from the QuickBird satellite that contains "deep strip coverage of urban, rural and coastal areas." You can investigate a new market using imagery as recent as last quarter.
For those of you who have not explored this incredible resource yet, the ImageConnect toolbar is included with Business Analyst Desktop. It allows you to connect directly to the DigitalGlobe image server and download high resolution satellite and aerial imagery directly into your map and save them for later analysis and viewing. As long as you have internet access you have unlimited access to these images.
The imagery accessed from the ImageConnect toolbar contains not only the most current imagery but historical imagery that can be used to see things such as construction trends in a market. It is also important to note that before downloading your image you should examine the available imagery in your market to decide which attribute is the most important for your analysis. Sometimes vintage is the most important attribute but other times resolution can as or more important. By default the ImageConnect toolbar will select an image based on a combination of attributes such as resolution, data source, and vintage. To view a list of available imagery simply click the ImageConnect button and then select ImageConnect Data Library. From this dialog you will a list of the available imagery at your current map scale and you can select the appropriate image to download for your analysis.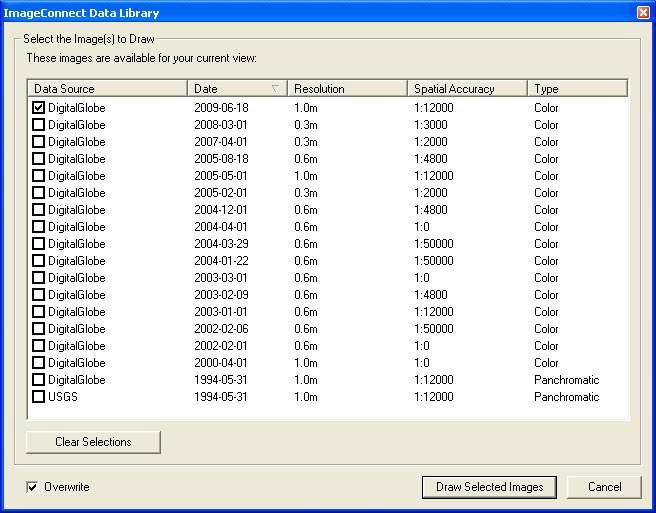 You might be curious how to access this wonderful new data update. Let me show you how to access it.
Step 1: Launch Business Analyst.
Step 2: From the Main Menu you will see an ImageConnect menu option. Click the ImageConnect button and select ImageConnect Properties.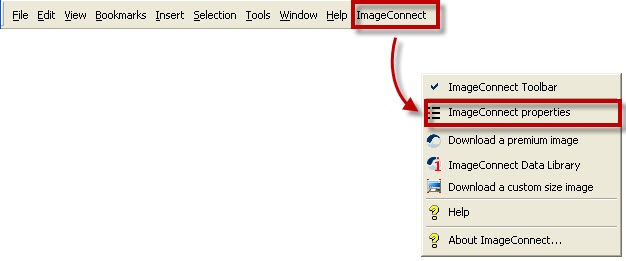 Step 3: From the Data Layers drop-down menu select Country Coverage and hit OK.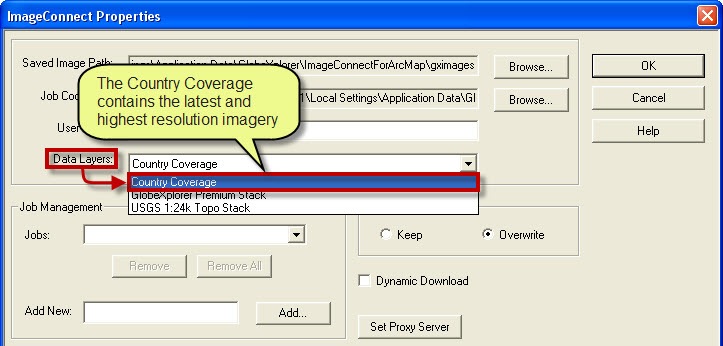 That's it you are done. You will have to do this for each computer that Business Analyst is installed on and these preferences will be saved so you won't have to go back and do this again.
-Jeff