Tag:
Business Analyst Desktop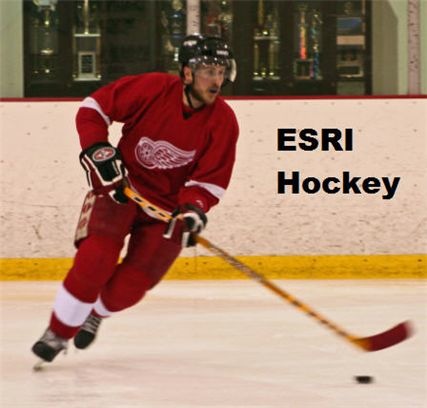 by Kyle Watson
Hi there,
Today I wanted chat a bit about Projects in Business Analyst Desktop and how to export and import them. First off, Projects are a way to automatically save and organize all the work you create in Business Analyst. Everything from Stores to Customers to Trade Areas are saved to Projects in a standard directory structure. The great thing about this is, we make it easy to backup and share them through our Export and Import functions. You can then send a zipped Project to a colleague so they can see your work – and add to it. Or you can just backup your Projects to an archive for safe keeping.
So let's walk through a typical scenario: You are working on a demo for a potential client. You are setting up all the work, but need to get it to the Sales folks doing the presentation. You have Business Analyst Desktop, they have Business Analyst Desktop…so just export your Project and email it to them.
To Export a Project, open the Project Explorer (icon is on the Business Analyst toolbar) and right-click the Active Project. Select Export/Backup Project.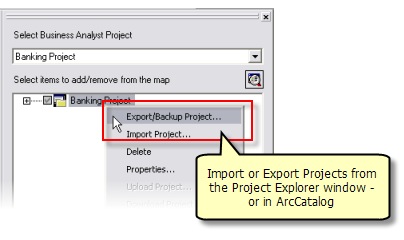 A dialog appears showing you all the contents of the Project. You can check off any files you don't intend to send (for ex: you may have some temp files that aren't applicable to a demo). The Export process creates a zip file for you.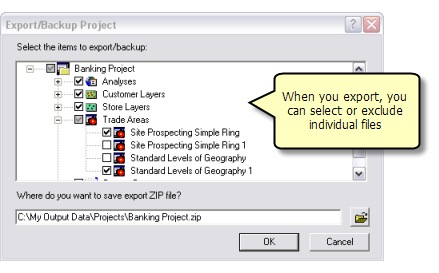 When you are ready to import the Project, just open the Project Explorer window again and right-click the Active Project. Select Import Project. The dialog here is full of "smart" options in case you already have a Project with the same name. You can override it, rename it, or merge any new files into it. That's pretty cool!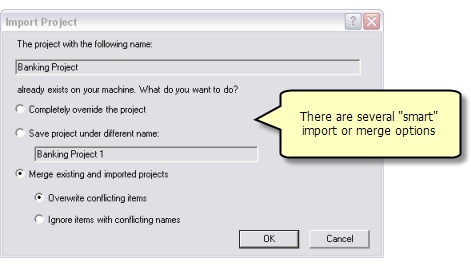 So once you've successfully imported the Project, it is automatically added to your My Output Data directory. The contents and settings will be exactly the same as the machine it came from.
Another Tip: You don't HAVE to use the Import utility. In Windows Explorer you can add a Project to Business Analyst by manually copying the main Project folder to your My Output DataProjects folder. Open ArcMap and the Project will be in there. You can also do this with individual files like Trade Areas and Reports, etc. Just copy them into their corresponding folders from Project to Project.
Kyle